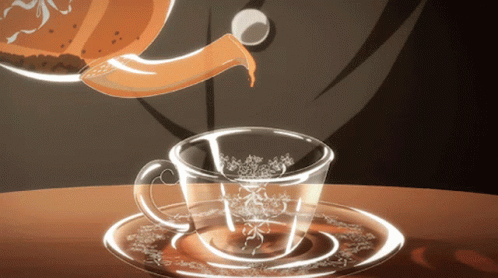 Welcome to another of my diary where we are long overdue, How are things going here?
---

End of January was last entry and we have engulfed a fair bit since then but to be honest I have lost track where I'm at with the 52 anime challenge so will have to retrace my steps a bit there. I reckon I didn't hit the marker for a couple of week and that's okay, life happens. 

52 Anime Challenge Status and Other Things

Week 3 –


Finished another season look at that into the new year only because the series was delayed for the final episode if I recall. MY GOD Witch from Mercury as the Gundam TV series comeback has been nothing short of amazing. The things this series has done, I've waited to actually discuss in another post for March as it is Mecha March. I enjoyed every second of the first part and can't wait for the return in April which is only around the corner. Lookout for a post later this month on this Gundam series, we have a lot to say! 
Week 4 –

Sound Euphonium Our Promise Brand New Day a movie long overdue for me to watch. What urged me to watch this? Funnily enough we are getting Season 3 of this delightful series in 2024, another unexpected announcement. Then started the thoughts "well I never did watch that movie I forgot about" hahaha. Everyone doesn't have their senpais anymore and Kumiko and the gang have taken the helm of new responsibility. While I love this anime series, honestly I found this movie a bit underwhelming, not having the same extreme passion in parts of the film as TV series did. Despite this I still liked it. I'll go into detail soon enough while still fresh on the brain. 
Week 5 –
Dani Machi Season II this year I feel it is important for me to finish those seasons of series that I never completed. Dani Machi is the starting point as it's been since 2015 revisiting. This series I remember choosing to watch for fun and it still is but the story side of things here wasn't that strong in the first half. Harmless fun then second part spiced things up a bit but I honestly love this series for characters humorous chemistry, make me laugh to no end. Especially Belle and Hestia, their bond brings warmth towards newcomers in their growing party. Again I question why does it take me so damn long to continue with seasons but then I think maybe this was meant to be. 
Week 6

Aria The Animation my first completed slice of life in a while, I spoke before in the first diary entry of upon completing this. I stopped and started this series a very long time ago, never thinking I would come back but here we did. Again I feel like it was meant to be. This series is pure zen, absolute chill of a Futuristic italy where you will be taken on a tour by a undine showing you a venice you never knew. All the while getting to know the central characters of why they love their Neo venice and approach towards life itself. This anime has a special zen quality that is not found in many slice of life anime hence why it is a loved franchise after ten years. Can't wait to continue my journey with you Aria. 
That is a mini update on the 52 week anime challenge. I'm honestly not going by week by week, if I can hit 52 anime this year, that's good enough for me over here. Terms of other watching besides seasonal, yeah there is a lot. Fancy Lala, Golden Kamuy and Ao! – Can't Study are some of my side choices, right now there is about 5 side anime I'm watching slowly including rewatching Gargantia as I would like that to be the series I talk about on my podcast for Mecha March. 
---
My manga reading really has taken off since the last diary entry. Finally getting some titles couldn't get to before like this yuri school romance. The manga cover is what intrigued me first and I was reminded of this title recently as a anime was announced for it. The first volume delivers what I expected cute girl fluff with emotional, genuine atmosphere to it. Right now Himari and Yori have their own differentiation of "like" towards each other, one is not on board of where the other thinks. Main girls are cute as a button to follow and I know I'll enjoy the ride with this yuri.






While many are so update with this popular title, I for one am only catching up now currently have up to volume 20 borrowed from the library, can't wait to dig in. This volume everything is beginning to heat up regarding the fire tribe and invasion of countries. Yona is always packed with so much going on it takes me a couple of days to sift through. Yonas as a character at this point has elevated to a whole new level of love for me and going farther in will surprise me so more. 





Yuri trend is forming here, I completed this one last month and what a gut wrencher this one was on boat of unrequited love. Uta has a hard time with her sexuality and being in love with her brothers wife who has been with her since she can remember. Emotional complexity here is on a high whole time on Uta's end, dealing with the turmoil our enemy emotions do to us. This read left me feeling not good by the end but not in a bad way. Just meant Uta's perspective really hit me swallowed up by this deep water that you can't gasp air from, to release of what stops you moving forward. I liked the approach this manga had on this theme, it was powerful. 



---

That's all I got for this round of my diary. My usual Wednesday posting might be affected for the next couple of weeks and a post might come out on another day. I know I missed last week but that's okay. Now onto completing all the seasonal anime for Winter and not get ready for spring just yet. 

See you in the next post! 

Lita xx