Time for a brief part 2 to conclude this new year thing. 


---

If you didn't read my Part 1 for new year you can read here. 

Today I enjoyed reading through other people's new year posts through my reader which I haven't done in so long. It is sad though how much the blogging community has died down from how I knew it was. Had plenty of days last year thinking god I'm still here doing this. But it was enjoyable to read what people's plan's were and how their love for anime is still as strong as ever. Here we are for another round of fresh anime out of the fryer that I am excited for, which I might get to or not. Who knows what will hold in store for this new anime year but there is nothing better than that.


No Goals, Just Carry On 

Before we get into the anime I am excited for this year, in terms of any big grand announcement of blog changes, plans all that new year stuff we are suppose to do. I'm not doing any of that for the first time except for one. Goals are good but I don't want the weighing of my time down for this blog in anyway anymore, I've liked this past year what I have been currently doing. So much crazy in life happened for me last year that is just came unexpected in waves in my face before I could even react. I already know things possibly might be like that in the next month or so, for me right now I'll be keeping things as they are, the schedule, random content. I do have the idea or two I'd like to start to incorporate of what I am reading and watching etc which you will see come out soon or later in the month. 

I would like 2023 for me with this blog, podcast, amv making and watching anime to be chill no big anything. Last year was a big deal for me and just made me have a moment I was saying to myself "2023 needs to slow down". Of course you can never control what comes your way but majority of the time that is how I will aiming for it to be and have already within first two days of the new year had a very chilled start. Another factor is other hobbies not relevant to this blog like reading things that aren't manga and being gifted a Nintendo switch lite for my birthday (that is swallowing up some good time at the moment). I've been giving these my attention from mid December now it's a permanent fixture, the reading was before I just have upped the frequency is all. I would like to keep all these frequencies going throughout the year because they are important. 

So nothing is changing here in 2023 unless I announce it does. I just wanted to address this first before getting into the anime good stuff, Lita would prefer a slow year who know if she will get one haha.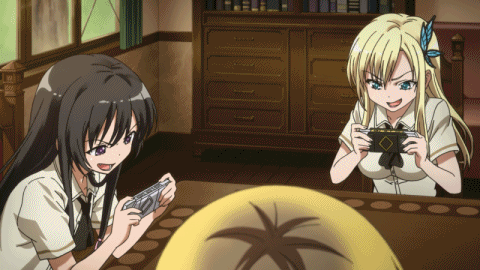 The switch addition is real now….
---

Anime 2023 



They are all such comfort picks when I looked at some of the ones I am hyped for and too lazy over here to talk about each individually. This is much easier display a feature of block editor I don't actually hate. This is not even a fraction of what I am looking forward too but everytime a new year comes round I am always proven wrong that there is something to be excited for. If I had to pick favourites here, Suzume new Makoto Shinkai film that is my most anticipated watch of the year! My friend I noticed on Instagram said Suzume is neck and neck for her with Your Name and she doesn't say that often, that just got me more pre-hyped. 

Now in saying I had no big anything planned for the blog, one exception I mentioned earlier was I'm still aiming to hit 100 complete anime. Were giving it another go and I am very determined. This is purely a personal goal for me not for the blog, I just wanted to see a fraction of my list go down for once but all this new anime doesn't help. One thing that did bug me when doing this goal for last year was tallying up all the anime I had watched, old anime was small of what I had consumed. Something that will be a focal point for me for 2023. I can say I've started off my new year with Aria The Animation from 2005, some satisfaction I feel there.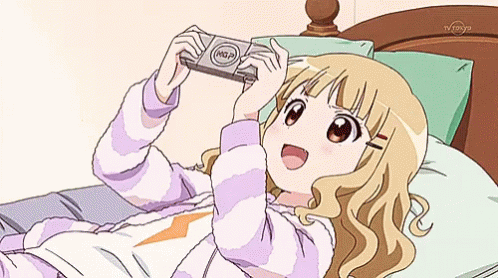 So I'm not sorry if you were expecting some big plans from me but it's pretty much we are carrying on as I had last year and even more amazing I stuck to a schedule for one post a week. Some weeks that didn't happen but the point was it still happened across an entire year. Right I am off to play some Pokemon on my new switch till 2am and after this post the real fun with will start. 

Are you just carrying on for your blog into this new year? Leave them answers below!

See you in the next post!
Lita