When was the last time I did a list post? I have to thank someone in my life for the inspiration here, I don't take credit ahaha. 


---

Recently someone close in my life finished bingeing Attack On Titan for the first time and one unmistakable point was brought up about a character I find contradicting. I'm sure already you can maybe guess who that might be but reaction this person had was the same as me and my friend did when bingeing season four. Then this conversation got me thinking about characters over the years I've found so incredibly hot yet they are contradicting in some way. In no particular order here. 


5. Eren Yaeger (Attack On Titan)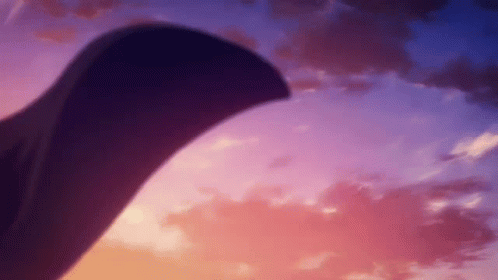 Yes this MOMENT. THIS GOD DAMN MOMENT. That changed my perception of Eren. Cunning little rat and yet his ability to remain beneath the watchful eye of others is a hot factor. I love me A jacket and some abs scene always delicious but Eren dishing this out was like on a whole other level. Cannot forget my favourite memory me and my friend's jaws nearly to the ground, my jaw trying to click itselfs out from this scene we just witness. My first set of words were: BRAT WENT HOT WTF. Even now seeing this that same reminiscence washes over me and will do so for the rest of my life. HOW HOW can a bratty character I never gave a crap about majority of the time suddenly wind up on my contradicting list. A character bomb went off on Eren and turned him into something to remember now and pay attention to, that's what happened here. 




4. Vegeta (Dragonball Z)





Vegeta was nearly another case like Eren but only different being it didn't happen so suddenly and Vegeta does actually give a shit. I remember when viewing random episodes first getting into Dragonball Z, the hate was real for angry over here but super saiyan lineage and pride were Vegeta driving forces for years. Strip all that away and underneath was a side he himself didn't know was there. Vegeta eventually discovering as I would call his "human" side made him into an even better character even with his ballistic hot headedness. It was a great mesh for him. It all just made him hotter and I think my moment of him changed wasn't until in season five cell games where he began to become a team player. Vegeta is a big one for a contradicting hottie for me. 




3. Kurogane (Tsubasa Chronicles)





Been so long since I've seen Tsubasa Chronicles ahh such great times with this series, be great for a remake someday. Kurogane has all the qualities of a great anime hottie, skilled, standoffish nature towards people, self centered. All you would expect to love and but you're brain is not comprehending. Kurogane is a ninja from the future and is sent the past by his own princess to learn a few things about life. Kurogane is blinded by that thing called selfishness and goes through quite the slow growth to reach a level of empathy towards others and comrades. He is a great example to me as a contradicting hottie but in the end comes out otherside just more contradicting but you still love them anyway.  




4. Orga (Gundam Iron Blooded Orphans)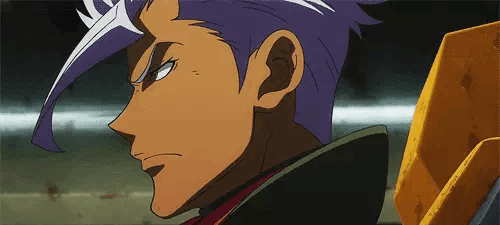 If there ever was a franchise with contradicting hotties it would be gundam. There is a whole array but one that stands out the most for me is Orga. Iron Blooded Orphans was that different Gundam when it aired in 2017, Orphan pilots making their own mark, saying no to the adults around them and paving a new way for themselves. Orga had the biggest chip, burden on his shoulder to bear, becoming leader and dealing with the messy that would be impossible for the others to take. These Orphans were only teens from 13 to 17, I think Orga was 17 and there are plenty of mixed moments of kid Orga and a fearless leader. This divide is what I find makes him a contradicting hottie for me, Orga had great balance, I loved it but now I'll quietly tell myself he is below my age. 



5. Kureno (Fruits Basket)

Now it's not just rowdy, angry contradicting hotties that frustrate you but the quiet ones are the worst. Kureno I found quite frustrating during Fruits Basket not for his character but his actions. Having good intentions isn't always the answer and they did more harm than good in regard to  him. Kureno has all the gorgeous hotness qualities of someone attentive, kind, caring but underneath are waves of contradiction slowly escaping into different scenarios. It's funny for me to say he is actually the number one spot for most contradicting hottie, ah it's always the quiet ones. 


---


Do you have any characters you find contradicting and hot at the same time? If you do, do that comment thing down below and we can be confused together. 

It was really fun writing a list again but I hope the next one to be a anime recommendation one, I've had planned for a while. 
See you in the next post!