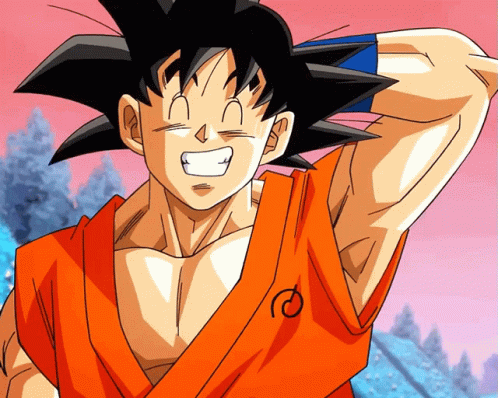 I definitely don't consider myself a anime minimalist, I love collecting my anime shit let's be frank but unaware other habits have slipped in. 
---
Anime collecting is something that has always been in my blood, it all began the first anime Angelic Layer my parents bought for me (Bless them going to the anime store and navigating through the strange world of anime haha). From that over a decade I've grown to nearly 100 series and proud to call my baby. In that time there has been a couple of culls to ask myself what brings me joy still? What creates a spark for me? The Marie Kondo way. The tastes change and so does collections having what will bring us nostalgia and revisit till were in our rocking chair. Doing this now I'm a minimalist no longer a hoarder? I'm on the healthy path? 


Consumerism Square Peg Round Hole
Purchasing your anime goods has never made some people feel trapped, self questioning their values, wants, desires and evaporating why they desperately wanted something altogether. Huge fan collections on youtube, hauls, new manga releases god etc it's long ass list of whatever you like to collect. No-one is dumb here you collect what you wish and choose what kind of influence you'd like to take on but even so people's selfs of wants, original goals are swallowed up regardless over the amount of influence these days. It is damn overwhelming sometimes, social media platforms playing the biggest piece of cause why. 
Value of collection is different to all individuals collector whether they like the lots lots approach or only a few treasures that hold higher sentiment value. You can't tell someone or judge their value of what they collect, you are just wrong but today cycle of consumerism I find is evidently heavily influencing and messing with people's mental health towards their own collection they find sanctuary and peace with. Ever getting to that level I would seriously check in with yourself, your goods if need be and ask: Are you going where you want to with your collection? Does your current collection bring the once said spark for yourself or is it the influence of consuming talking here not yourself? 
I am a victim of the too much consuming game and I still am but somewhere along the way I picked up minimalism habits, How the hell does that work?!?
---
One In The Same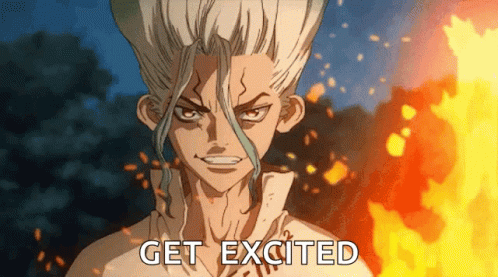 I recently watched a netflix documentary Minimalism: A Documentary About The Important Things brief insight from ordinary people and experts into this world of having less and main focusing on two guys Ryan and Joshua. These two long time friends since 2009 have been known as The Minimalists starting a new movement within the trend making less about decluttering things but freedom to get past the things to make room for life importants. The other things I've read about minimalist approach is about things no-one take on how these guys see it and I love that. I am suckered into their movement and they have an avid fan over here. Point of me mentioning these guys got me thinking after finishing this doco was I'd developed some of their tips and tricks unconsciously. 
I've mentioned before my anime collecting has slowed down drastically as not about money but only purchasing anime I will rewatch. That's all I wish for my collection to contain. Seeing the bigger picture here which sounds pointless and obvious I guess, I'm half a minimalist by slowing down my consumption of anime to ones of rewatch value. Other half is still hoarder me my collection representing what I love to hoard. It's so stupidly strange to view it this way but this balance for me personally is considered healthy to me. 
Taking a page out of Ryan and Josh's page my approach to manga has changed completely currently completing my original read list. Not dealing with the high volume of new releases and lessen to this one list easily raises the importance value of why I pick these titled to read. I'm not a avid manga reader like most are, always a anime person. I know some of my manga reads are way overdue but I'd rather that importance than a million new releases in my face. Laughable other change once saying buying digital data you are with manga but has become a saver of a million volume ones sitting around physically and money. I don't feel like my money is wasted if bought digitally compared to physically, I don't mind a million volumes ones lying about in my kindle. 
So I'm a hoarder and minimalist at the same time, don't think till you go through those stages that you reach a healthy balance version for you. I'm not giving up some of my consuming habits but just extra picky what comes home with me or gets my wallet money. I wished I had reached this collection threshold for myself years ago sometimes but it's a lengthy approach. My approach to anime collecting is less but shines all the importance of my future purchases are made with good intent and that in itself is healthy consuming approach for me. 
Let's also be a little real here, sometimes we gotta have the thing whatever that is only collectors will understand that language haha. 
---
This was a expressive fun post to write, I do enjoy a good discussion post on anime collecting wehee! I do hope my post made sense to you all, sometimes I can go off in different ways and forget my train of thought. 
Speaking of purchases I made my first anime purchases since January this year for Kimi ni Todoke Vol 3 Bluray I only need 2 then FINALLY own this long time favourite ahhhhh! so excited 😀 see some things will never die 
How do you feel about the level of consumerism these days? Has it made you lose sight of your values towards your collection? Yoru end goal? 
I'll see you all in the next post! 
LitaKino