Not the usual pizazz title from me but my blog brain had a long break, so gotta give me a break for it to get back into gear. 


---

When's the last time I did a free for all anime recommendation kinda post? heck too long ago. We're in the beginning of my favourite time of year but unlike last year, I won't lie my mindset is not where it was last year. The Christmas tingles are beginning to form but this December is looking very different with Australian borders opening, it's uncharted waters we're heading into. So I am having bit of hard time at the moment to feel Christmas, the year has gone so fast has on top affected me. 

I figured compiling a recommendation list from all the anime I watched during my time away. Among those I watched were such joyous watches. Ones perfect for during December that spread some joy and positive atmosphere. 


---

Saint's Magic Power Is Omnipotent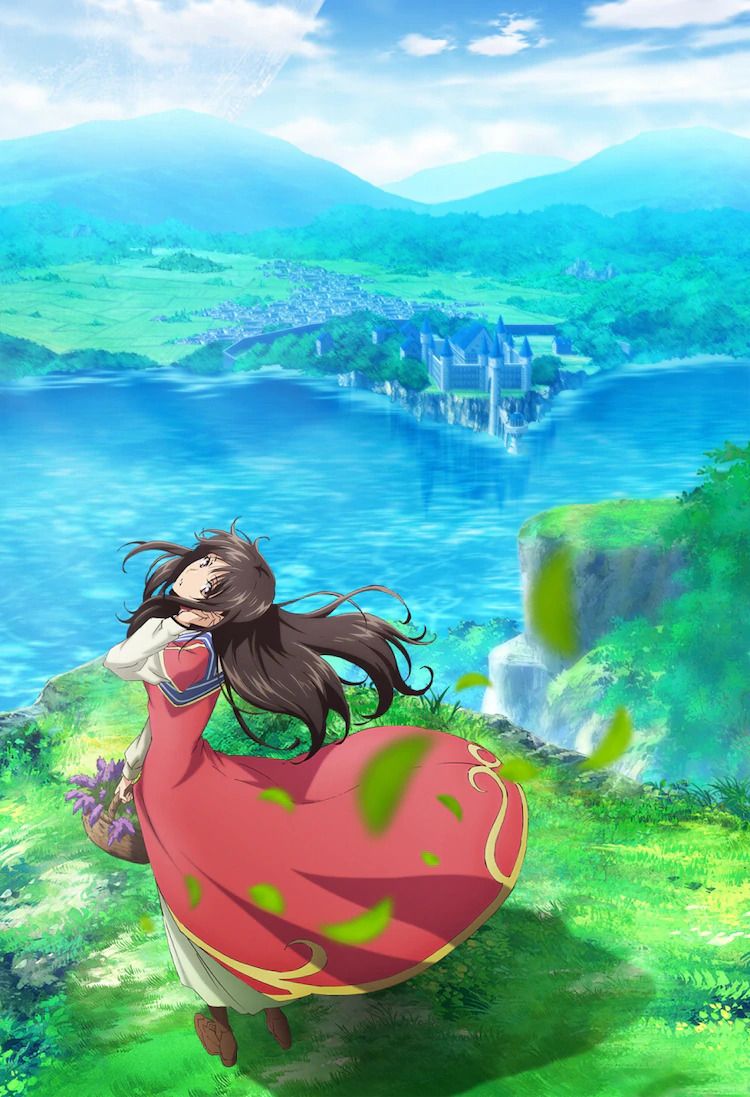 Isekai, shojo it was hello over here!. The last Isekai I saw was Rising Of The Shield Hero. . . that was how long ago? This series has been on my radar for ages but like always let's put this off for when? I started this on a whim and binged whole series in 2 days, it was a simple delight. Sei an office worker whisked away to a world of magic and magicians, it's hilarious upon summoning she was not the one the kingdom wanted nor looking for. So stuck where she was, you have to make the most of it right? 

This series is rough around the edges, terms of towards the ending, romance focus fell short a bit but the shortcomings do not diminish the joy and charm this series possesses. Saint's Omnipotent possessed small traits of Snow White With The Red Hair, Sei has a thirst for knowledge and plants, also cloud nine relationship with the kingdoms leading knight. These elements whisked my mind to a happier space and why I mainly binged. The cast of characters are a delight in itself and to top off show's interesting focus on forgiveness. I was whisked to a world of happy and that was main thing. I'll take a season two!! 



---
Tamako Market + Tamako's Love Story





Tamako Market is what the doctor ordered! I've made it a mission in my life to watch every Kyoto Animation series out there. I am nearing my completion and I got around to a beloved slice of life that is held in a high regard. Tamako Market is absolute gem among the slice of life genre following the daily on-goings of Tamako's life and the mall, people she treasures more than anything. If there was something to describe the word Optimism this series would be it, Tamako's outlook and lens of life is something you either want to adopt or readopt for yourself. Getting up early to help her family's mochi shop, bring the hype for Valentines day in the mall, these life simples excite Tamako more than anything. Conveying an Optimism that serves a reality reminder you didn't think you needed. 

Tamako Market serves up plenty of laughter a random talking bird that has no place half the time, Tamako's ditz moments, the mochi wars. Never a dull moment. I watched this series at a slow pace, don't feel this is a binge worthy series in one sitting. I watched to appreciate each episode and glad I did. Tamako Market brings you back to the ground of what matters and was a perfect choice for this Christmas list. 

Ugh has a adorable Christmas episode!!
---

Rainbow Days 





Anime shorts never get love much these days. I'm pretty terrible I hardly watch anime shorts but Rainbow Days was super fun. Following the colorful lives of four boys and their relationships, the series delivers on that note hysterically. I was not expecting the characters to have my lungs twisted the whole time or to be so funny, which was best attribute here. An array of conflicting personalities and trials for romance. Don't be fooled by this anime short, the series possessed some interesting viewpoints towards romance, I wasn't expecting. But the ride was so fun and bingeing in one sitting was a bonus. For those non romance people you want something really easy-going, this is it. 


---

Tada Never Falls In Love




A guy who is absorbed in his camera and sudden appearance of a foreign girl made for the most unexpected entertaining, hilarious time. I was not expecting much from this romance, comedy but god this was good in my opinion. The characters are everything and what make this series work without the personality variety of chemistry, don't think I would have loved this as much. I binged in a couple of days and offering an amusing time. At points get ridiculous but that's what I love about romantic, comedies it's that element that have me going back to them always. This series was in no way perfect like Saint's Omnipotent but the shortcomings are forgiven for others areas that made this series enjoyable in a different way. 


---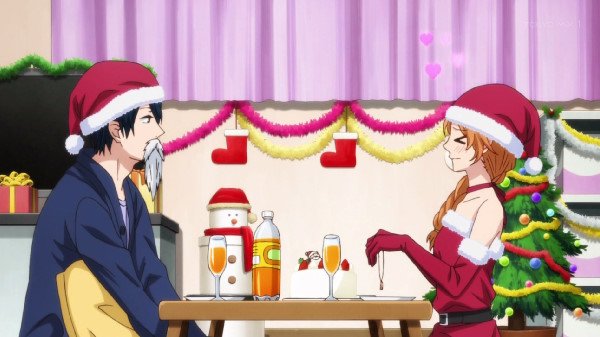 I realise all my choices are nearly romance ones. . . what can I say? I enjoyed this all a lot and then the idea came that they are great watches for Christmas time! Well to me they are and that I watched nothing but romance trash during December more than any other month of the year. 

I'll see you in the next post and hope you enjoyed! 

Lita