I felt like writing a personal anime diary entry for this week! 
No this is not a half way how I'm doing on seasonal anime. This is a reflection of my anime watching for first half of 2021.
June has come so soon. That was suppose to rhyme, kind of work. In all my time having this blog I've never discussed how many I've watched a year in total, completed, I've dropped. Just an all rounder look over, am I achieving what I set out for myself at the beginning of the year? Anything specific that has changed? I won't be discussing how my anime tastes have changed that is for another post. This is more of a personal reflection for myself in where my anime watching has been going and what urged to make me watch particular shows. You might find this interesting and wish to write your own post on the topic.
---

Completed 
One thing that was noticeable for first half 2021 in my anime watching compared to other years, I've watched less and binged hardly at all. What happens when life takes a drastic turn but I decided at beginning of year to keep a list of series I'd completed (not including rewatches). So far I've completed 18 for this year, I cant compare to other years but of my own way I watch anime, this is less than I normally would. Among completed series I documented, it's interesting and obvious at points where my watching lead me for many different reasons: 
Laid Back Camp – I remember wanting a comforting start to my year and had been on my slice of life list for ages. I don't watch a whole lot of slice of life so was nice to knock one off. 
No Guns Life S2  – I particularly enjoy the dub of this series and completion of that, finally I could get one off my hold list. Enjoyable, fun sci-fi action series, I don't watch enough of like slice of life. 
Fafner Heaven and Earth –For once instead of adding another "I need to rewatch that" Fafner was my first rewatch in a long while, extremely underrated mecha series. I realised I never watched the movie after first season. 
Fate Apocrypha – This series was apart of 2020 goals to watch something from Fate franchise because it has been a bloody long time since I did. 
How Not To Summon A Demon Lord – One of my close friends in real life, begged me to watch this ecchi, comedy for a while and came up on conversation sometime in February, so I binged it. Hilarious series I enjoy these types of show a lot. 
Love + Lies – A google random image search of an intense kiss is what lead to me bingeing this in one whole night in March. It was nice to watch a romance with some angst but not a runner favourite of mine.
Blue Seed – My first older anime watch of year and mess of a series but sang to my 90s inner me. I randomly chose it off crunchyroll I was desperate at the time to watch something old. 
Love Stage – This was a on pause series for ages, I didn't think I would revisit but sometime in April someone needed a pick me up. I felt bad for putting on hold, really funny boys love series. 
Demon Slayer Mugen Train – First week of March I think it was my friends and I finally got to see this. My friends couldn't wait for the dub so sub it was. Thrilling experience to see in cinema, it marked that day a year since we had been to the cinema, a special memory for me there. 
Cells At Work Code Black and Cells At Work 2nd Season – I had no intention of checking out seasonal anime this year but more double dose of this most adorable, educational show. That changed my tune. Code Black was a reality pounder and definitely need to talk about in a post. I actually kept up with both show. . . amazing. 
Horimiya – A rom com favourite I usually leave these types alone but. . . my friend begged me to watch with her, she'd fall in love with emo Miya and fangirling together was required. I kept up with show slowly and really enjoyed it. Was very surprised this was getting an adaptation, the manga has been around for ten years. Pop out of the wood works surprise you get every now and then. 
Orange – Tear jerker I've stayed away for ages no intention of watching. Reading the manga was enough for me but in May I was in the mindset to be distracted with a show like this and truly enjoyed. Now it has inspired me for a amv project I'd like to do with it. 
Yes or No Maybe? – This boys love is adaptation of light novel I'd planned to read but an OVA was released on Crunchyroll. Right after completing Love Stage I decided to continue with some boys love and was a cute watch. 
Sailor Moon Stars – A special watch in May when Anime Lab dropped this out of nowhere. I was waiting for part 2 DVD to be released but I binged whole thing in 2 days. I still wish to talk about this in a post or podcast but finally after all these years I've seen all of Sailor Moon. 
Record Of The Grancrest War – This is a series that I have put on pause twice and then dropped. throughout this half year but sometime in April I decided to give it another chance as I really love the main male and female character. Somehow I made it to the end and glad I didn't give up on it, I enjoyed in the end though not perfect. 
Kiznaiver – I must talk about this month. 2015 was when I got into seasonal watching and Kiznaiver has always been on my mind even now. Finally binged in one sitting during April one night and it was a crazy ride from Studio Trigger. 
Umamusume: Pretty Derby – I started doing Horse Riding lesson end of march and wanted to see if there were any anime about horses, anything. I found this adorable series about horse girls racing and cutest watch on a long while, I really enjoyed! 
Attack On Titan Final Season – This was a saved watch for me and my friends until all english dub was out. In April one Saturday night finally was time to watch Game Of Thrones anime version and no-one was prepared binged till 1am. Left speechless and most traumatising watch in a long time.  
---
Dropped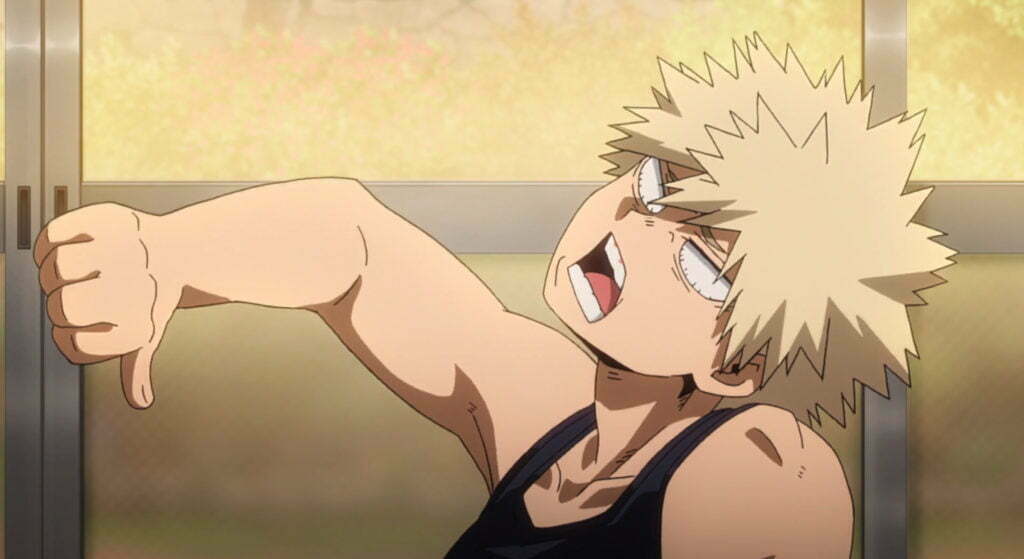 I dropped a few this first half of the year. Longest time I had the strong faith to stick through till end of anime even I wasn't feeling it half way, whatever reason. But. .  you get older and you want to dedicate time to those shows you put off at bottom of your list. Even now I feel bad always for dropping a series but I have come back to them to try again and only 10% chance I've completed it. Currently I have 49 dropped and there are a few I wish to retry but I drop series if I'm not in the mood currently at the moment instead of putting on pause. 
Haruka: Beyond the Stream of Time – A Tale of the Eight Guardians – I discovered Tubi Tv has a few older titles can't wait to watch, very similar to Fushi Yugi. Sadly two episodes in the animation was a put off and plot introduction didn't grab me, though I honestly think it was animation (not good). 
Lucky Star – This on hold for years then picked it back up this year watching only two episodes. I felt like I was forcing myself all these years to watch this so called classed "classic" within comedy genre. A battle that made me give up and it's a Kyo Ani show. 
Sakura Trick – This was going to be my first Yuri watch of the year. I'm sure anybody would think it's a cute yuri, has that essence but there wasn't much going for it other than school antics and when girls kissed. 
Mobile Suit Gundam Zeta – This is only ever Gundam I've dropped but I got 1/4 way through, which I borrowed from my library but returning it. There was a big break I didn't continue till taking it out on loan again. Even then I couldn't get back into the series. I tried twice and decided to drop sadly. 
Adachi and Shimamura – A yuri I was so excited about, visual beautiful, main girls were interesting their relationship but what put me off seeing this strange creature in a space suit everywhere. I didn't understand it's presence and point to the girls relationship or plot. That was disappointed reason to drop otherwise without that thing I would have happily continued. 
I'd like to do a post on my dropped list sometime in future things I gave a retry. 
---
Watching Conclusion 
I dropped more shows like 5 others but I don't want this post to be an essay. Maybe it already is haha. From looking at my own documentation, some of the findings have surprised me and what I want to do for next half of this year. 
While I enjoyed all the completed shows, there were some I don't think I fully felt like watching at the time like No Guns Life, Love And Lies. The true fulfilling watch was Sailor Moon Stars, something for so long wanted to see and forgot about everything else, pressed play. It's nice to go by how you feel or what mood your in or completely go in randomly with your anime watching but my current mindset is not in that place. Going forward for rest of the year I will be dedicated to those shows I've put off for years, never watched second season of and some seasonal shows I left till later. Currently as we speak I've already started this with Oh! My Goddess: Flights Of Fancy second season to original, a series I watched early last year but never made it to second season. I've also subscribed to HiDIVE something I avoided doing but there are a few shows on there I've always been excited to watch and already completed one just other night. 
Something my own findings have taught me is the types of shows myself lax in watching. Slice Of Life, Action, Fantasy three of genre examples I don't go out of my way to pick. Slice Of Life in particular, but I'm not going to force myself to watch a bunch but start with a series I've been keen on. Honestly if you look at my Ani List the majority of popular series or seasonal favourites you've seen and I have not as well. 
Guess what I'd like to do by December is find I've rewatched some old favourites, I've watched two so far and dedicate to what I put off for so long. 
---
No post last week I know, my first failure at the new schedule but that's okay. You're lucky if you get a post midweek from me because I only have time to write once a week at the moment. But I am interested to hear from others how many anime you have completed mid way through 2021 and Probably more than me. 
Hope you enjoyed the diary entry and was nice to write something like this for a change. 
I'll see you in the next one!