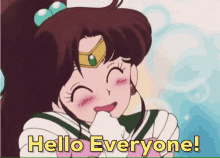 Just a blog update, yipee lol
---
Hello My Dears!
You doing good? I hope followers of this blog are doing alright out there!
I've learnt to keep blog updates quick and brief, least it's been since January since I even have given one. 2021 has been a better start I guess for me personally than. . well last year for damn sure. Since that January update all these goals I laid out for the blog to chill and do less. Haha I'm doing that to extent, well I just announced doing a new solo podcast. . . that is slowing down, HAHA! Just wanted to let you know terms of my output for posts is going to be changing due to new life commitments. I've expressed I'm not a schedule type person from past tries on the blog for having one. Turns out I need one for right now haha. Throughout the week I definitely won't have the same time I once did to blog freely. My main days to do blog things are now Sundays and Mondays. Those are the days posts will be coming out now. If you get anything in between then I had a spare minute.
But Lita you could schedule them for throughout the week?
Makes sense but block editor has been giving me problems when posting post immediately or scheduling. When I've scheduled a post in the past month it has not gone out at the time set. This has happened numerous times. Now I just do it manually, I don't have time to contact good old wordpress to sort out the issue for me. Either way posts will be coming out. I don't know if anyone else has had this issue like me but it's weird, when a post has gone out at wrong time definitely have noticed my stats just drop and drop. That's when I first noticed this problem normally it stays mid-range, not that I check my stats all the time. I just happen to last month.
I've got a couple of collaborations I'm working on with two bloggers which you will see this month, haven't collabed for a good while now and that is all I wanted to tell you regarding the state of the blog.!
Oh and sometimes I might double post in one day. . . that's okay right? lol
I'll see you all in the next post!!
LitaKino