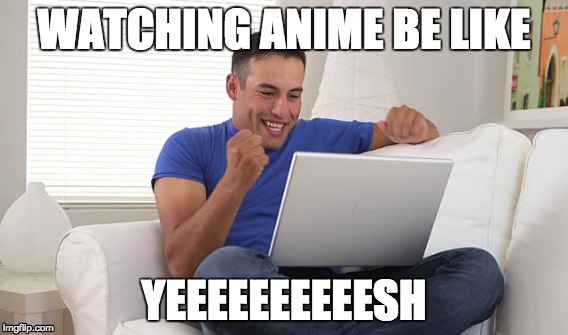 The one thing 2020 couldn't spoil my anime watching and I watched a fair amount.

If you think I can tell you the amount of shows I completed this year, I'll let you know in my new year update thing I'll do at end of the month. Too lazy to count up at this moment in time but it was more than last year. This year I dedicated my evenings to more anime watching than blogging and My Ani List tells me I completed more. Actually made the switch from my anime list to My Ani List in July and since has been easier to keep track of my anime consumption. 2020 may have been trash year in many aspects but it wasn't in the anime bingeing department. I watched a lot of great stuff and wanted to share 5 favourites, Individually I have covered 3/5 in this list and other two I will in the new year is the plan. 
5. Marmalade Boy (1994) 76 Episodes


It wouldn't feel me without an oldie on here. Marmalade Boy already mentioned few posts ago but made it's way to my shojo rewatches list. It was case of perfect timing in choosing to watch this, I remember completing Beastars and craving something light after heavy dose of animal issues. I wish I could have watched this in the dub but a bless Crunchyroll had added this rarity to it's library. Marmalade Boy is one I know becoming immersed doesn't take long and everything else comes to halt, think that is with all shojo with me haha. I completed within a week and my mind felt cleansed. It has been so long watching a 90s shojo last one was Ceres The Celestial Legend and equal to that Marmalade Boy was adolescence ride involving the most ridiculous melodrama. But the kind of drama you won't see in anime of today and thats why it's special in that regard. The melodrama never degraded the main cast of characters, strong and loveable cast that worked with melodrama in a hysterical fashion. 
4. Cells At Work (2018) 13 Episodes
This series was ironic case to watch in 2020, mean come on. I spoke about this series in a post for OWLS for our theme and couldn't be in more keeping with the theme at time. Cells At Work is so cute, I absolutely loved every second. One of the best educational anime I've ever watched showing how amazing our bodies really are. Anime is the only thing that could possibly pull off a cute execution on a important subject as body anatomy. The dub is what really sold it for me in the end, Chermai Leigh my favourite voice role by her now. I recommended this series to couple of friends and ended up loving it much as me so it's a winner recommendation !! 
3. How Heavy Are The Dumbbells You Lift? (2019) 12 Episodes
After lockdown I was so stoked to get back into gym, as someone who use to hate exercise this series hit all the up and down processes of when starting out or joining scary thing like the gym. The first episode is absolute seller thanks to Hibiki. She loves her food and doesn't want to sacrifice that. Hibiki was a mirror to how or anyone can relate feels at the beginning of deciding to become more active and exasperating effort it takes. This series I couldn't recommend more as either a comedy or educational show to watch just on it's own. Ridiculous how close relation I built towards this hilarious anime, its perfect pre-gym introduction.  
2. Macross (1982) 36 Episodes 
For long time I had no idea that I owned this series in my collection. At the time of receiving this had no idea this series was core of space opera itself and significant importance it held. First time I heard about Macross was randomly watching Macross Frontier long time ago. Memorised by combination of war, romance and singing, this franchise I knew had all the things I would search every corner of anime for and binge crap out of it haha. Watching original Macross had been an important watch for a long time and so glad finally have completed it. I do plan to cover in a seperate post itself but it was a golden watch, vintage prime of anime felt like I was in. Made me realise I thought 90s was cheesy, 80s is worse haha. Macross is a special franchise to me, one I intend to cover all.
1. Momokuri 2015 (26 Episodes) Anime Short
This year has been first of many I've watched less romance series than usual. Not sure why just happened that way I guess. I wanted to find an unknown choice and Momokuri popped up on my radar. This anime short is sweet cavity bad for my teeth kind but at the time I needed something sweet, that void was filled pretty fast. Very straightforward of a young couple experiencing many firsts together but main girl who has her weird ways of showing affections and boy who is oblivious to this fact. Momokuri is perfect for you if you need cute and can stand some cavity pain for the sake. Click link above to find out my thoughts! 
---
Do you have five favourite watches for this year yourself? Tell me below and maybe I'll add it to my never ending list! 
Christmas Song and Food Of The Day:
This song makes me laugh every time hearing it. The perfect song that describes an Australian Christmas!  
A tradition for ages: Trifle! Another British classic, sponge soaked in alcohol sherry, infused with strawberry jelly and strawberries. Custard on next layer and on top fresh cream. Ah so good nearly every Christmas we've had this and this year is no different. A favourite! 
I hope I have made you hungry with all this food talk at the end of every post! ahaha!
See you in the next cheery post!! 
LitaKino