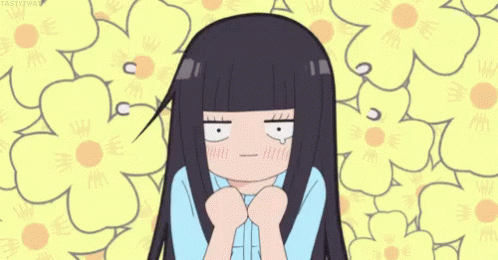 This year was slowest in a long time adding to my anime collection but latest additions I'm thrilled about.

Anime coming in the mail will never loose it's affect over me. I may have only added few this year but makes it extra special. Collecting habits have changed over time, no more blind buys for! The luxury of streaming may have transformed how we consume anime but it has not deterred me from continuing to collect. The only pro to collecting physical copies to other if you're Wifi drops out. Disc backups save the day.
This isn't the reason I've collected anime for so long solely, I want to have most massive anime collection till I'm a senior. Filled with happiness that I can relive in my retirement and never letting myself forget the importance and joy this hobby has brought me. That's why Ebay, Amazon is still my best friend and I'm scrolling at 12am for second hand goods. It's a problem, haha.
Here are the latest additions to my collection this year:
I've tried to invest in more blurays but only if they are on sale or second hand. Paying full price in Australia for anime is steep, I refuse to pay $65 for a 13 episode especially when they do Season 1 part 1 divide publication crap. I end up waiting till they release a full boxset. I'll keep saying American fans of anime you are so lucky, you have no idea.
My mum calls me a great bargain hunter and patience for me has always paid off. Attack On Titan Collection 2, Hakouki Season 3 I got off a secondhand website, I discovered through a youtuber. Which has become another site I regularly visit, their catalogue of second hand anime is impressive and prices are a steal half the time. Hakuoki season 3 was a rarity since trying to find the series is hard since going out of print. I haven't watched that yet but planning too once I rewatch the series soon. Attack On Titan is a very slow collect, only just completed season one. The series is truly great and pining to have on my shelves.
Free season 1 and 3 I'm stoked to have in my collection!. I've watched all three seasons for so long. I picked up second season long time ago and decided this was a Bluray necessity. Both picked up on Amazon for no more than $23 individually, one was below if I remember. Investing in amazon prime has been a great advantage for me and avoided paying a ridiculous price. I'm missing one movie but I'll get later on. Love Free great deal and it's a Bluray must watch!!
Fate Heaven's Feel Movie 1 I saw a long time ago in cinema and enjoyed the adrenaline experience. Until recently made me realise I don't own no more fate than 2006 series. I decided to invest in trilogy, Amazon had a steal price for first. I haven't seen second yet and third just came out in cinema a week ago so I'll get to seeing, collecting rest for next year.
Haikara-san Here Comes Miss Modern Part 1 broke my blind buy policy because. . . historical shojo. This is a rarity and I never thought I'd be able to get my hands on it, things released by Eleven Arts is hard to come by. Luck came sprinkling someone was selling first part on Ebay. I have watched it and loved it, will write about eventually. The second part has not been released on home release only digitally so I'm hoping in next two years it will be released. I can't have this incomplete.
Weathering With You has been my most anticipated buy this year, waiting till it came out, hearing for a date. I made sure to preorder this! I plan to rewatch very soon as I haven't seen it since last year. But then I found out Madman were coming out with a special edition in December which I'm miffed they didn't announce sooner. Doesn't matter it's was a bluray necessity and I am happy!
Junjou Romantica I've wanted for a long time since it was first Yaoi I saw. This was a nostalgia necessity, I can say this about every buy? right? I picked up first and second season from different sites but paid no more than $15 for each individually. Got super lucky there, eventually will get season 3 as I don't know if Madman in Australia licensed it or not. To my knowledge no.
Kyo Kara Maoh Season 2 one of my favourite comedies ever, I've owned first season for years but tracking down season 2 and 3 has been hard, Australian releases anyway. I found second season on Ebay, swiped it up fast as it would go quick. Stoked to find this and all I need is season 3 which I'll get American bluray release at this rate. Either way my favourite find of this year.
Kimi Ni Todoke Bluray 1 the most recent addition lately and I could not be happier. You have no idea. . . to see at least first set on my shelf. I've wanted this anime for last 6 years and there it was on amazon at a reduced price. Amazon has been my holy grail for having access to imported titles I can't get in aussie yet and this series was one of those. NIS America were only ones to release the anime on home release and it's stupid expensive to get your hands on these days. Collecting other two will be a worthy cost but this is my favourite romance anime ever and I'll do anything.
Nothing can stop me
---
Christmas Song Of The Day:
I recently discovered this Christmas song from forgotten Colbie Caillat. She truly has a unique voice and had no idea she had wrote xmas album. If you want a glimpse to a warm Christmas, I think this song envisions it perfectly.
Let me know of any recent anime additions to your collection? I haven't added anything in last 2 months so I'm eager for end of year sales is where I'll be splashing out!
See you in the next cheery post !
LitaKino