Over the years it was about the presents but now it's the food. If I were to hold a blogger xmas party, who would be serving the goods to you? 
I'm going to make sure this year, I spoil more on the delicacy of Christmas food because?
WE DESERVE IT. All Of US! 
My blogger people would only deserve the best and mastery cooked cuisine, the anime universe would have to offer. I'm confident in my chosen three specialised chefs will fill your bellies with goodness and food coma syndrome. Where you have ate to the point, it's nap time. I love that feeling especially over Christmas, feel no guilt in the indulgence. Would this blogger party just turned into nothing but Japanese food? Maybe partially and other half English traditional food. Sounds good right? 
My choices to cater to you?
---
Yukihira Soma (Food Wars)
It has been a long time since watching Food Wars which I would like to get back to and catch up with. Such a fun Shonen and gets the tastes buds going, expect from the ecstasy extra the series rides on with just one bite. Yukihira has that excitement and entertainment factor that makes food look fun and like a Las Vegas show experience. The finest ecstasy feeling you'll experience in your life giving my party some edge only if you are up for such a thing. He can bedazzle you with finest Japanese classic stables but make it shine, look divine, to the eye. Bad rhyming there but an anime cooking spectacle this rising foodie star will offer over the course of night. 
Aoi Tsubaki (Bed & Breakfasts for Spirits)
Aoi has to use the cooking skills past down from her grandfather to keep herself a float and avoid becoming a orge's bride. The specialness of her cooking any dish replenishes any Yokai spirits energy, but we can experience that same feeling just by eating her unique spins on Japanese food adding some western flare. This is where the english inspiration came from for the party. Aoi is a utiliser of anything around her and will deliver on difference between Japanese and western cuisines. She is versatile and cater to your every food need. 
Rinko Yamato (My Love Story) And Tohru Honda (Fruits Baskets 2019)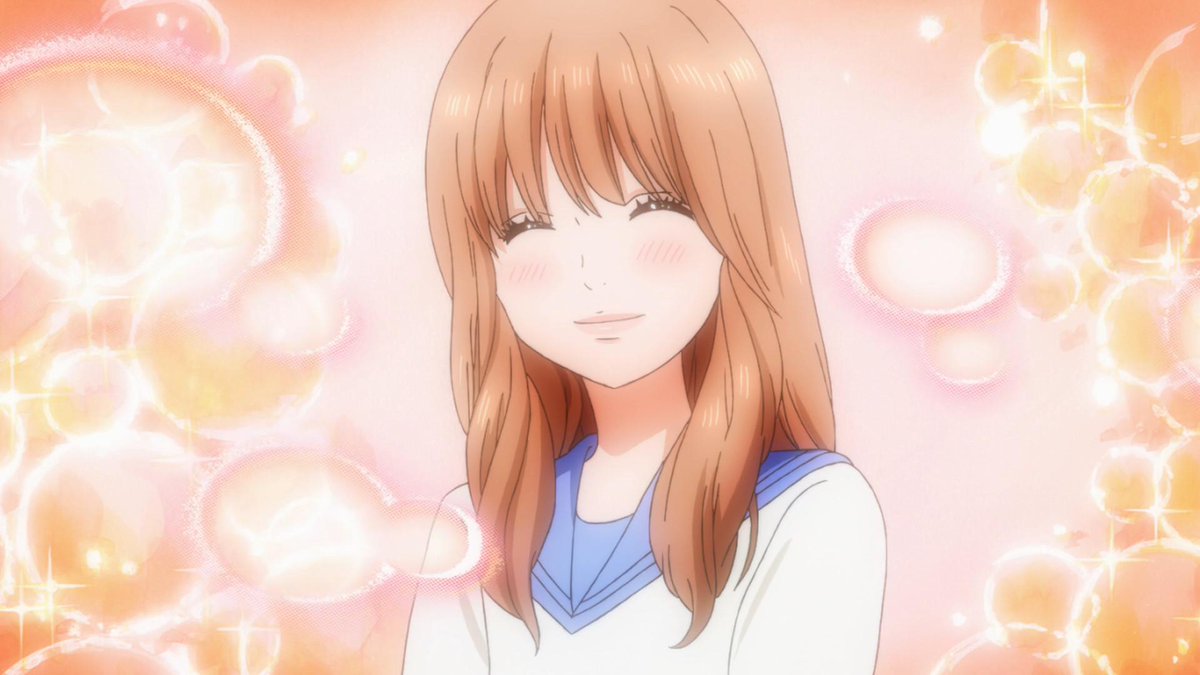 Cutie cook duo incoming. If I'm honest desserts are my favourite part of going out for any meal and for the party, I was saturated sweet factor. Takeo was a lucky devil to be treated on the daily, the love poured into every sweetened thing Rinko made and that is what I need here. Everything she makes radiates in cuteness and detail I didn't even know where she has the time. Dessert making can be very undertaking I've personally found so I'm tagging Tohru as assistant to help. Tohru and Rinko are similar in personalities, this combination was meant to be. Sweet girls who will deliver on sugary badness you don't really need but will want. 
---
Did I say 3 specialised foodie people? I meant four haha. 
Everyone should walk out feeling like a million bucks and fat bloggers! 
Christmas Song Of The Day: 
Feeling done with 2020? This bop of a xmas song just makes me forget about the bad and all about the fun. Plus Ariana Grande has nice and soothing voice here. 
Hoho! I've got few more posts to go and looking random as hell lol.
I'll see you in the next cheery post! 
Lita