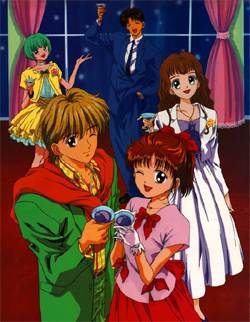 We're not related but we can fall in love since our parents switched partners? Is the chaos of 90s shojo angst: Marmalade Boy. 

This year I've done well to watch two highly anticipated 90s shojo that are classics. First up was 1994 Marmalade Boy written by Wataru Yoshizumi. This is a classic 90s shojo staple for many and sad personally never growing up with, would have been nice in my later years. Now watching 76 episodes of saturated melodrama drawn out to make your lungs not breathe is appreciated more to my first experience. Took me a month to complete but it was fulfilling as why any 90s does for me. The seed of crazy melodrama begins with first year Miki finding out her parents are getting a divorce and swapping partners with a couple they barely know, from meeting on holiday. The other couple have a teenage son, Yuu whom Miki over time builds a continuous bond with and love comes in mix. 
Marmalade boy is a rollercoaster, to say that is an understatement. I loved every second of it but a anime I will never fully review because too much happens for me to dissect. Instead I'm going to share in a mini gallery of gifs and images Marmalade Boy in a nutshell. I've wanted to do this blog post idea for ages now so this will be fun for me. 
Maybe you'll get a laugh out of my caption reactions to particular moments. 
---
Meiko (Miki's Best Friend) and her Teacher Shin'ichi)
Two episodes in: We get a teacher and student romance troupe right off the bat. .  10 year gap? and they ain't shy in hiding more ahaha. 

Yuu was the best tease ever but never a dick, he is one of the best male protagonist in a shojo I've seen. Respectful, fun blondie. 
Miki is nearly alike to Usagi (Sailor Moon) but has a few more brain cells. The same biggest heart like Usagi to those around her but fun and hilarious lead female. 

There is a lot of crying into or on the bed lol
Yuu is sweet and bitter at the same time. Amazing observation Miki made. Great pun name for the show. 
Unlike uncoordinated Usagi we have a rising tennis star here. I clapped for Miki not being a complete clutz haha.

The many faces of interference Miki and Yuu deal with. Enemies keep on being rolled out.

Cue dramatic, suspenseful opera music used to overkill 

Ginata like many don't understand the word no

Every anime has a bad hairdo that is ridiculous 

I'll tell my deepest secrets, desires to this thing

He never knew when to quit, eyesore Kei was.  

Interesting developments here
---
Okay think that's enough Marmalade.
Christmas Song and Food Of The Day: 
Going back to 1942 here and I love this oldie so much. Truly reminding me of old home and a magical essence you can't ever replace. Bit on the slower side but it's so comforting!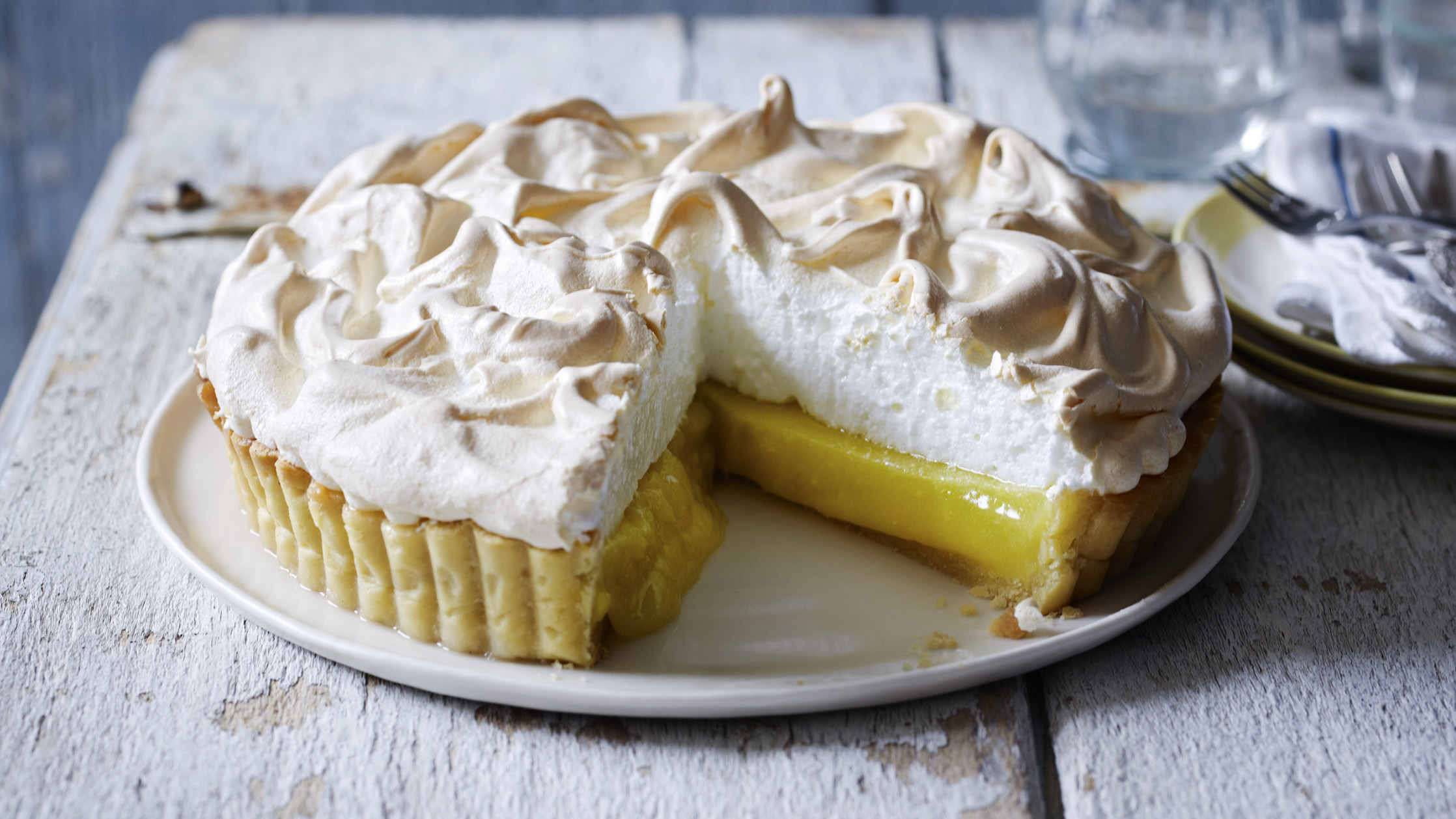 Dessert is probably the best part of xmas feast to me. Lemon Meringue Pie has been a stable for years. My nan used to make it a lot, why I love it so much. Tangy lemon and soft meringue ah sings together. Not of British origin this one of American origin during 19th century in 1806, Elizabeth Goodfellow came to America and opened up America first cooking school. You created a favourite here. 
---
You can watch Marmalade Boy on Crunchyroll! 
What is a show you got around to watching this year from 90s if any? 
I'll see you in the next cheery post!! 
LitaKino