I feel I owe a round up from back in October of my planned watch list and small glimpse into what watch plans I have for December. 

If you follow me on my AniList you'll have a glimpse into what I am currently watching etc, but I don't share that on here often. We're going to try our best every now and then for me to share with you some anime I have on the cards to watch. I was surprised from the liked response you all gave to my plans for October and guess this needs to be more of an occurrence. 
So.
How Did October Go? 
I didn't do too bad with what I set out but no lying here, Halloween doesn't hype me up like Christmas does. 
---
Wandering Witch: The Journey Of Elaina 
Seasonal anime, inevitable I get behind. A new witch anime is rarity fitting into October theme nicely, I could not check out. I managed to watch the first two episodes before things took a pause but from the buzz this seasonal has been getting it, I vouch for the buzz. The wandering witch is a witchy delight, visuals are beautiful, bright and full of rainbow colour, creating that magical essence that is essential here. Elaina is a humorous, passionate protagonist pulling hilarious facial expression when things don't go her way. A prideful individual with a winning streak, when she learns the feeling of "losing" an adoring side emerges which sold me on her character after. I like this episodic approach of her journey and have seen floating around how raw in some themes it becomes, so I'm quite buzzed to catch up and talk about this series in a post! 
Natsume Book Of Friends 
I was feeling De ja Vu when Raist has seen the first three seasons and I'd barely begun. You should go read his fun review. Right as this moment I can feel luring eyes looking at me from fellow friend Irina who adores this series to death looking at me . . muttering "she's taken the leap". Only to tell you dearest Irina that I only watched first episode and have not watched more since. I actually know someone in real life who mentions this series so often and no-one else has never heard of. Hearing this did push me to begin watching it and first episode going in blindly was a delight. 
There is more to Natsume book of friends than the title projects. I like this concept of Natsume's grandmother when defeating the Yokai, stealing their name and being able to command them. All their names within "Book of Friends". Episode one I can see the friendships Natsume makes with fellow Yokai and their stories to be this series full focus, coming with achy feels and goodness. The addition of Madara aka cheeky chubs I call to help Natsume, he will be a blast. I'll be continuing on with this series slowly as this is not type of anime I like to binge but enjoy in small doses. So expect soon my thoughts on season one at least. So far episode one left quite impression, solid effort for gripping you're attention. 

Fate Apocrypha 
Explaining beforehand I've never seen other Fate sequel or prequel. Aprocrypha had stood out for plot difference compare to the regular fate outline we all know. I got up to episode seven and stopped, not because wasn't enjoying myself. But my concentration turned to completing another series haha. Apocrypha is fun fate out of the box set up. We don't have one set of 7 servants but two lots in total 14 due to last war someone stole holy grail war. Assumptions were made which lead to a divide between two groups, no-one knows how this will turn out. That's what I'm most curious to know how will this turn out. I like addition of more historical figure, some with humour I wasn't expecting to have. Reaching episode seven the plot has been put in motion now and I finally feel excited for where it will lead to. Definitely will talk about soon! 
Parasyte The Maxim 
The only show I did complete, which was my main lick I did want to. For out of the fear avoiding it would be a stomach turner, it was but not as gross as first thought. Parasyte I did really enjoy and did not see such a humane analytical approach between humans and parastyes coming into the mix. Things got deep fairly quickly, springing many thoughts I have for this series. I will unpack at some point but overall Parastye was a great pick for October and perfect binger. You'll hear more later on my thoughts don't worry! 
Now.
I mentioned a first impression post would come for Inuyasha sequel: Yashahime. It still is but I've only watched first episode (see seasonal failing again) as I did complete my Inuyasha rewatch. Which was fabulous and nostalgia tot the core, I really needed that. First impression is coming!. Lastly only one I didn't get to Terror in Resonance, planning to save that one for January instead. We didn't do too bad considering I thought I would fail by not completing a show or watching only two episodes of something. 
Some future posts to look forward to!
---
December Baby! 
Just in a week's time 1st December will be here and my event begins. You can take part if you wish read here. Originally I wasn't going to create watch plans for December but haha I couldn't not resist. You know why I like December? corny folks. I love me cheesy Netflix Christmas films, shojo, series that make me hungry and thinking of old home. That's where my brain and heart go to. 
So what's lined up on my Christmas table? 
Lovely Complex
24 Episodes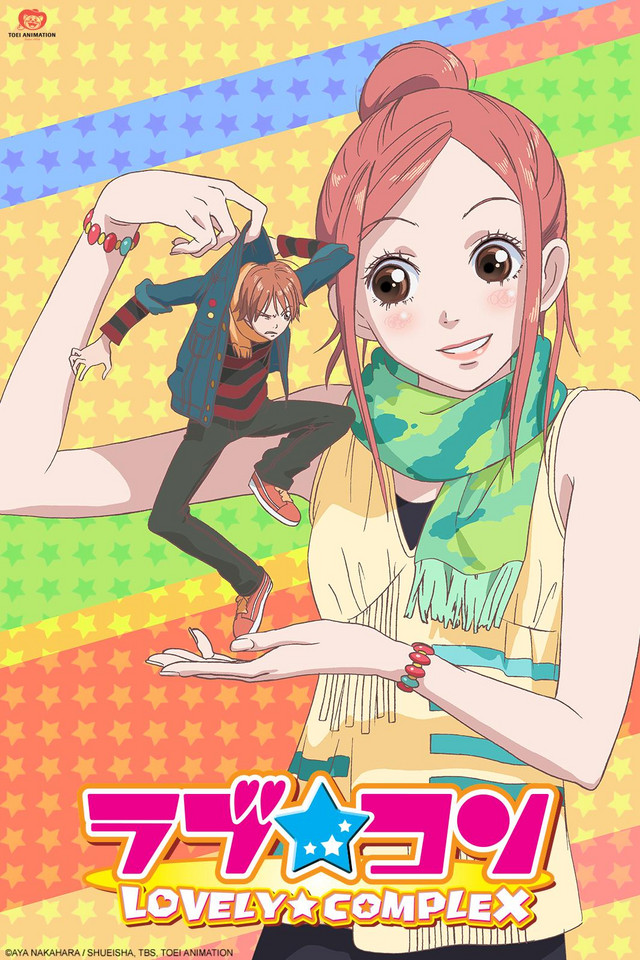 December couldn't be without romance for me, seems like perfect time to watch this one from my avoid list. Over years there has been nothing but good things said about this one, a romance between a short guy and tall girl. The dynamics potential between such a pair sound hilarious and relatable. I remember when it was added to Crunchyroll, flipping my lid as never expected that to happen, very lucky there!  
White Album + White Album 2 
24 Episodes
I don't know why I am a sucker for visual novels adaptations but I am. A Bridge to the Starry Skies watching earlier on this year gave me hope that not all adaptations are terrible as I've witnessed in the past. White Album has been on my list for years and barely mentioned today. Someone ages ago said just watch second season and not bother with the first but I want to give both a fair shot. From the trailers I've seen, I love the wintery setting and fits with what I seek right now. 
Laid Back Camp
12 episodes
Nothing but good has been spoken of this series, Come on! Cozy cute girls with warm food and camping out in nature. This is a must high time watch!! 
---
I'm not going crazy in December but feel like my choices are enough along with couple of planned rewatches of Yuri On Ice and Kobato. Who knows if i'll add anymore, I'll let you know in a January round up if you would like to see that! 
That is what on Lita's Christmas table and I'm totally psyched. I'll probably start watching some things this next week to get in early but the crazy comes. Please do tell me below if you have any anime you plan to watch this December to drown out to and sit in some positive vibes!  
I'll see you all in the next post!! 
LitaKino