Spring is peaking out now as the chilly evenings begin to subside and warmth sun rays are about to greet aussie shores. It's around this time I reminisce the seasonal meaning anime has. 

I love the trend "Anime can't hurt you" on twitter including an image or video clip of a scene that you remember tore out your heart. Proving the profound and special effect anime has as medium. 
There is not a day that goes by I'm not thinking about anime in a large or small form but the most frequent times I do is weather dependent and seasonal changes. I blame insane anime visuals, capturing the beauty of nature with such clarity, it's an attribute about anime to behold. Anime has this after affect to constantly remind you or I'm just a complete weirdo. Anime has me reminiscing of my favourites series, whether a sun appearing from behind clouds or first day of winter. I'd like to do post on different weather elementals for this or next month. For now I wanted to share what anime has me reminiscing during the beginning of a new season. 
---
Whacky and Blossoming Spring 
The seasons divide me these days from living in cooler, colder climate like the UK then moving to boiling, sunshine life of Australia. Everything made sense of four seasons in UK but Australia has it all backwards, adjusting to it was a gradual pace. I'm not reminiscing of just one but two anime from living in two different climates, it's an interesting thing to even think about or even realise.  
The Ancient Magus Bride

Spring comes late in UK half way through April because winter feels eternal. . . WINTERS are long. Once it does come theres no better spring experience to have. Nothing can make me forget the shining green in my old background, you feel like you're coming alive again. I love that affect spring has. One series that has me thinking of old home is Ancient Magus Bride. I was in love with this series the moment, Elias shows Chise's new home she'll be living in. Set in vintage, country England this series made me feel at home again, spring was singing. Wit Studio visuals were the strong seller here, the atmosphere of vibrance flourishes. Currently Aussie spring is in full swing and magus has been on my brain at the moment, reminding of a my cherished old home. 
Munto Tv  

Australian spring is similar to an english one, both late bloomers. It's a lengthy process for everything to come out of hibernation. Aussies spring though before the sunny side comes out, the beginning of spring is unpredictable and wild. You have more random splashes of half rain, sunshine days. It is these days one of my favourite series of all time Munto Tv always crosses my mind. Yumemi central character always wanted to see the same sky as everyone else, not these floating islands which only her could see. The sky scapes Yumemi always saw I thought were beautiful, idea of a utopia above clouds ' the heavens', this anime definitely made me obsessed with taking pictures of sky since. No wild weather happens within the show but scenes involving Yumemi looking up at the sky half shadowed while holding her umbrella. Seeing beyond something anyone else has me doing the same thing when I look up. 
---
Boiling But Alive Summers
Australian summers beat England ones alright, that should be obvious. To British folk 25 degrees is considered boiling during peak period. I won't forget the moment I walked out of those airport doors for first time, it was 37 to 40 degree day. Head tailed inside within seconds, no english person will say 25 degrees is boiling ever AGAIN. Unless you experience the oven-baking sensation I felt that day. I was always a winter person but the Aussie life has changed me forever into a summer lover now. I get excited every time it comes around, a season that makes me feel so alive. 
Nagi No Asukara 
Every sand grain at my feet, salt water or chlorinated hair theres no other anime I think of whenever I'm near or in the water than Nagi No Asukara. I hold this series as something sacred for myself, reigniting the power of sea therapy and how serene this series leaves me, imagining those transparent aquatic visuals. Whether I'm at the beach or pool it's on my mind. If you were to ask me the number one anime world to live in it would be Nagi No: Underwater village. That setting sold me everything was just a bonus factor. The nearest beach to where I use to live was hours away, if you wanted the ultimate sun a plane ride to Spain. Now the beach, ocean is right on my door step, 15 minute drive. It's a surreal feeling whenever I visit either, feels like it's not real. 
The people of Shisoshi Sea Village cherished their world and above. I appreciate all the more to have ocean so close to me, a warm sun on me. 
Amanchu 
The summer season always makes me feel relaxed and embrace the feel good essence. On those warm nights, the wind blowing through my wind, fish and chip nights at beach. I find myself reminiscing over Amanchu, a summer must watch!. No other anime I can think of that better with that feel good essence. Set near sea side country town, two girls bond over scuba diving and gorgeous aquatic visuals. There is no going wrong with Amanchu centralising on the fun times of life and energy the season summer brings. 
---
Warm and Chilly Autumn 
England and Autumn are on polar opposites when it comes to autumn, the most interesting out of all the seasons here. It gets chilly fast in England but the leaves auburn, oranges, red I remember so clearly even now are a sight to behold. It's gorgeous spread of colour. Australian Autumn are the strangest of all season I've ever experienced, it honestly feels like an extended summer. The temperatures always stay very warm, making for a wonderful time to be outside. Both Autumn versions I'm left torn with for different reasons but love equally.  
Gargantia on the Verdurous Planet
How does a mecha based series have me reminiscing of Autumn? haha. Gargantia's setting on ocean covered planet, people living on these floating barges doesn't sound like much but looks are deceiving. The people on Gargantia live the simple life, work hard and when it times to take a well-earned break they celebrate like no tomorrow. This anime is all about simplicity of life, one episode when everyone holds a big food feast, the northern light sky has lit up and there is relaxed atmosphere. I think of this moment during aussie autumn, it's a festive time where I am and many festivities held on those long, hot nights. It's the best time of year to see the stars clearest and I'm left reminiscing, the simplicity of such moments like in Gargantia. A strange season indeed but has become my second favourite for every year. 
Kobato
England Autumns just make you feel cozy and comfort and when I think of Kobato, the feelings one in the same. Like Gargantia, Kobato rides on the themes of simple things of life. I see a theme here which is pure coincidence .  . I swear. Following Kobato fulfil her goal to make her wish come true by healing the hearts of people is heartwarming and comforting. I miss English forests, walking on bed of auburn leaves, chestnuts everywhere. I would search for no end of them, and walks use to take with my family from what I can remember; those times are full of warmth and bring reminiscing joy surging through me. Kobato takes me back to these precious moments and the importance of always looking back on those safe comforts. 
---
Freezing and Not Winters 
Old England winters still hold a very special place with me, it's a magical experience especially at Christmas time. Australian winter edition are tame, the best benefit we get the most rainfall but are nothing compared to an England winter. Winter holds more meaning for me than it ever did and the time of year I am reminiscing the most. Nostalgia. 
Sailor Moon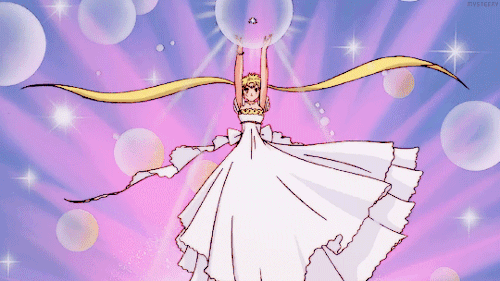 England Winter holds an amount of nostalgia I couldn't put an amount on. Snow covering every drive way, cozy fireplace, Christmas tree in corner of the lounge room and surrounded by family on Christmas eve are something irreplaceable. Even when it's a boiling a Christmas in Aussie, I will always think back, to every childhood Christmas from old home. Alongside I crave to watch something full of nostalgia and what could be better than Sailor Moon always coming to mind. There are so many other series I think about but Sailor Moon strikes the part of me to reminisce of my English winters. A show full of pure of heart especially the film Sailor Moon S Movie: Hearts in Ice a fantastic choice to watch in December. 
Goofball protagonist Serena's best attribute treasuring her circle of family always, Every time I'm reminiscing how I hold close those family Christmas's that haven't occurred for a longtime all the more and magical wonder english winters just have over you. 
Fruits Basket 
Australian Winters can feel a drag and gloomy at points, once again I'm seeking familiar nostalgia. Don't get me wrong, the grey days tucking yourself into a blanket, drenching rainfalls draining your motivation, I still love. Fruits Basket wipes away the drib and drab in no time. The aura of comfort and laughter this series emanates is eternally infectious. The new 2019 adaptation has blown me away of this fact. Nobody realises the rainy climate England has where 70% it's just rain and 30% sunshine, I always got sick of. I think of Tohru's optimistic nature and in combinationm, the winters here strangely have myself reminiscing of those rainy England days. That they were of comfort to me, they weren't a negative. I could be lazy and I enjoyed listening to the rain on the window pane. 
Tohru always tried to have a open outlook on life and even when a looming grey day approaches, there is a positive. 
---
This turned out to be an interesting post or I look crazy?
I get deep sometimes. 
If you learned anything here it's difference of England Vs Australian seasons, my sentimental was extra bonus. I can't help but connect anime a lot to weather and seasons, there is this fascinating, personal connection, I wanted to explore in post and. . . here it is. I'm really glad I got to finally write this and maybe you think along the same lines of me. Maybe it's not do with seasons but food, places. 
I would love to know what anime or series has you reminiscing over seasons ? Leave a comment so I don't feel alone here. 
Hope you enjoy the read! 
I'll see you all in the next post!! 
LitaKino