The end of July is here. . .  I never thought it would come. Finally it's unveiling day for my special project for Owls special mini convention tour!


You don't know the awesome group of OWLS bloggers?
Owls bloggers started up two years and I've been a member since. We are a group of bloggers, youtubers and podcasters who do monthly blog tours discussing selected topic for that month. We are a group that loves to spread and promote acceptance within important worldly topics, disability, race, sexuality, human equality. Initially we used anime and pop culture only to discuss our monthly topics but now Owls has branched out beyond this into music, sports, books. The options are endless now for us and our growing group.
---
I am alive. . barely as the last part of my energy has been sucked up finalising the things for this grand post!~
It's been a while since I participated in an Owls Blog Tour but for July, my group took a different direction. Safe to say 2020 has sucked people's positive dry, we wanted to do something positive. We can't all parade in anime happiness that conventions give us this year and so OWLS decided to hold our own mini anime convention: 
Each of our members worked on a special project which you can check out here: 
Lyn – Anime Humanties Course
Matt – Make a Puzzle 
Takuto – Railgun/Index Watch Guide
Pinkie – Plushie Merch
Matt In The Hat – Dragonball Comparison 
Megan – Artist Alley 
Aria – Anime + Manga Budget Guide 
Scott –Hideaki Anno Presentation
Please check out everyone's amazing projects they poured their time and hearts into. It will mean the world to them. 
---
Now for the unveiling of my long month haul in the making.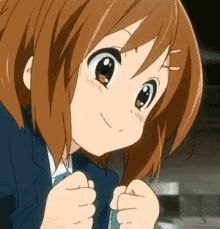 By the title you can guess I focused on something close to my anime heart: Anime Gems. The definition of a 'gem' among the anime space is subjective to everyone for animation, story quality, if it's old. As my personal belief a gem to me is a unique angle others don't have and are little known about. We say there are thousands of gems out there but where do you start looking? Lists and youtube videos are your first thought but after doing lot of browsing, watching, sleeping, browsing, haha. I never personally found something solid to say here are a bunch of anime gems for you. 
So I decided to create something that I wish I had access to in my early watching days of anime.
I teased you all for too long:
I MADE AN EBOOK!
Best thing. . . . it's free!

You can read the EBOOK here through Google Drive
This book I am very proud of but I tell you all, it's not easy. . . Ebooks are not easy!!
You will find of my personal choosing and with help of people's researched gem favourites I present 20 series that least one you might end up liking. I want people to take this as simply a guide and starting point into finding those anime gems. This book is far from perfect, grammar errors may still be in there but I could never have made such a thing years ago. Not for where my writing has gotten to now, though it's not perfect.
I hope this will be of aid to any anime fans and I'm just happy to say that: hey you did that, you created something that no-one else has!
Canva is amazing by the way that I used to make this with!
---
It's done. Now regular blog content will return haha. 
I really hope you enjoy what my OWLS members have created themselves as for my own as well. It was a lonnnnnnnnng process, can't believe I spent a whole month making but I learnt a lot from my research and made me want to create another ebook in the future like this one!!
I must be crazy. 
Lastly for anyone that even reads my book, you are an amazing person to want to read my anime ramble crap, haha. okay shutting up now!
I hope you all remaining well and safe, a thing I'm going to be constantly saying for the rest of the year and are taking care of yourselves.
If you want to join us at OWLS, we're a welcoming bunch click here.
I'll see you all in the next OWLS and next post!! 
LitaKino