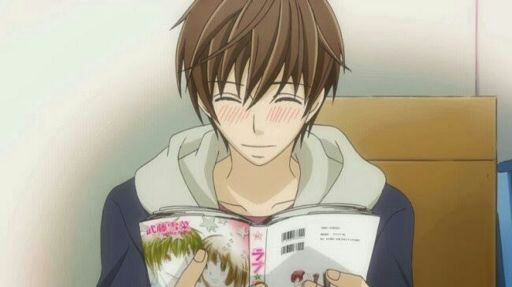 Say hello to the new segment I guess? Manga is last thing on my suffering list for the blog so this comprise will fix that.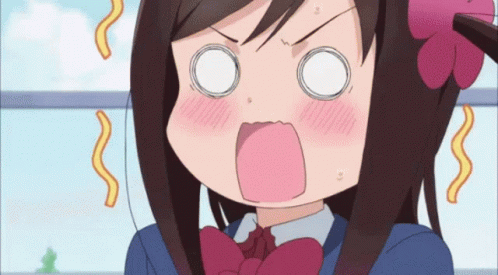 Oh so, so, so many things I wish to blog about currently but my time this month is taken up by this secret project which you all will find out by 30th July. I am incredibly excited about it but today is a blog post and TV binge, it's rainy Sunday Ya'll. We don't want to be doing anything else over here.
My manga reading over past 3 months has been better than average with some new accumulations to my own manga collection. I do plan to share but at the end of this month, thought it would be fun to do a manga collection update livestream on my youtube, as currently awaiting for a shipment to come in. A whole livestream just about manga, don't worry I'll post details in next two weeks!
So, The Manga Docket?
I like the name a lot heh. This blog segment least will show up twice a month, if I get to do post more than you're all getting a bonus. It's hard enough to post about every single thing you've watched, read these days. I'm currently reading few on-going reads digitally and physically collecting, on-going reads you will see more often. Recently this week I got around to continuing on three series I'm collecting.
---
Komi Can't Communicate

On-going
Viz Media
I'm not one to jump on the hype band wagon a lot not with anime but manga is different. Why? I don't know actually, more variety of stories? haha.
I'm so glad this series will have a decent run because picking this up at a gradual pacing is a treat. Volume 2 I purchased in may and only read it over past week, Komi Can't Communicate got added to my saver list. Titles on that list will only be read when I feel need arises, at the time I was having a little low. Volume 2 covered Komi continuing to open herself up and more random daily antics from her fellow introverts. Tadano continues to be Komi support system and their interactions are just adorable. I feel they may enter into other territory at some point but you can sense I am here for it.
There's a new addition to the introvert squad who just wanted to be friends with Komi but things got awkward as hell, funny as hell. Every volume of this series I can't doubt won't make me not laugh. I am here for the laughter and Komi making more friends, just herself evolving as a character. But I hope she doesn't stop doing the notepad pen thing, it so damn cute when she does that. One of my favourite moments, (there were too many) Komi hangs out with everyone (for first time) after school and go to ramen shop, Komi admits it's been her dream eating ramen with friends. That moment…. I let out the biggest awe, girl I remember that was me first time I got to eat sushi at a proper Japanese restaurant with others.
Komi Can't Communicate one of the best introverts reads I've ever read and mixture of comedy, laughs guaranteed
---
Queens Quality
On-going
Viz Media
It's just all Viz this first manga docket for some strange reason. Now this is a series I've not covered yet on the blog. If you have know of Beast Master, Dengeki Daisy then you're going to want to dive into this romance, supernatural. I was a dumbass not realising Kyousuke Motomi was behind this title but scrolling through instagram, how I found out about this title. Before reading Queens Quality you have to read QQ Sweeper which is the prequel and Queens Quality continues on the story. This set up of going into sequel works extremely well for the story, QQ sweeper sets up everything nicely.
Recently got my hands on volume one and was ecstatic to dive in. Kyousuke Motomi tackling supernatural elements, she can do that from now on because. . . this is so good that it hurts! Fumi Nishioka was taken in Horikita family with nowhere to go, after facing horrible hardship. Fumi doesn't realise what's she has stepped into as Kyuutaro who found Fumi takes her on his partner for family cleaning business. Not sweeping up dust but cleansing the negative from people's minds through individual portals. Fumi becomes a 'sweeper' but Kyuutaro witness unknown powers from Fumi and taking her under his wing to keep guard as well.
This not a title I will be spoiling for anyone, just go in blindly. The art is absolutely stunning, the supernatural elements are hauntingly divine and dark, chemistry between Fumi and Kyuutaro is sweet and chemical explosion waiting to happen. Fumi's unfortunate fate is sad and had the fastest grip over me, when beginning this series. The cleaning aspect to the plot is beyond fascinating and a cleaning tip or two thrown in there. I do cleaning for my job so I have a strong love for this series. Volume one had me back within this series grasp. I am EXCITED!!! ahhh god.
Queens Quality one of my newest favourite supernatural reads. If things progress well it will be a favourite in no time.
---
Snow White With The Red Hair
On-going
Viz Media
She's going to talk about the snow white again..
Snow White With The Red Hair physical volumes. . . to own them. Y'all don't have no idea about what this publication means to me. I never dreamed the manga would get published the day I found out. . I turned on youtube typed in opening theme song, then frolicked up and down my room like I had a ballroom partner. You know I don't kid, that happened. It had been time diving into this divine title again like Komi Can't Communicate, I like to saviour these special reads. Volume 4 was a Christmas gift from a fellow mutual and another wholesome ready like every other before.
Shirayuki, Zen, Obi, Kiki snd Mitsuhide are all I'm here for. I love their character chemistry so much, an organic godly bunch to invest yourself in. This volume is still in anime coverage domain but I hear Volume 8 is where we get unknown content. AHH so excited. I noticed in volume 3 and 4 where the manga differs from anime, nearly got confused on the weird order. Reading the manga everything is happening much quicker, I'm still not use to. I like the wide spread pacing of manga coverage in the anime a lot as a personal preference. But I am ready for new content from this series, till volume 8.
I liked knowing the more detail into Zen and Mitsuhide friendship, throughly enjoyed much as anime coverage. Shirayuki and Zen are just. . . as lovely as ever in their relationship and that stepped up. Reliving that moment through the manga hit me more than anime, the usage of different dialogue just caught me off guard. It was beautiful, tissues please.
Snow White With The Red Hair is going to be a long time favourite no matter what. If you like slice of life with not your typical fairytale feel, ahh this will be for you!!
---
I hope you enjoyed the newly manga docket. Let me know if you like this idea and coverage of 3 series at a time. Hope next round to have very different reads to talk about!!
Now I am off to binge watch crap for rest of my Sunday!
I'll see you all in the next post and tell me what is on your manga docket atm?
LitaKino xx