This crazy out of our hands, you can only make the most of it for however long this will go on. meaning. . . LONG while. I thought sharing how I've spread out my time minus work. Maybe this will inspire or something, or just laugh. 
We are all being tested at a crave time, we are beings who are all about connection. Lucky the internet exists and making many things possible. Aside all this eating a balance of good and bad, enough sleep, exercise and giving yourself time are the most important right now. The margin here I've kept up with expect today this weekend is easter and I have to dive into that chocolate box my family gifted me. heh heh.
No denying we are in for the long haul and no getting around that. Adapting isn't going to happen overnight and unless your complete introvert like me. I said to my friend other day "think about it we have been in unconscious introvert training since our childhood" we both laughed that we had been prepared for this surreal situation. No I've had my off days since this all began, that's only because I don't cope with change. But lucky I'm not someone who gets bored hardly ever and thousand things in routine to keep my mind busy and let me breathe.
---
Off That Anime List  
Well you know, I don't really need to mention: this is best time to binge anime I've ever seen preached in my life. Though still run into that problem of what to start off with 4 streaming services and to be watched anime shelf. My anime watching has been going in different directions, over past 3 weeks but I've loved majority of what I've watched. I've completed fair portion from my off hold list and seasonal.  . it's a miracle oh my god.  2018 SSS Gridman and Cardcaptor Sakura Clear were the first ticked off. Gridman still have posts to write about and Cardcaptor Sakura was wholesome watch I needed at the time. Desperate for next part of these series stories, well least more Gridman is on the horizon. 
Then I was let to the world of food in 2018 Kakuriyo Bed And Breakfast For Spirits. Been a while watching a Yokai, supernatural series and instagram mutal praised this series highly. This series just made me hungry majority of time, every marathon I had a snack in hand, it was delight for it's genre. From same year Cells At Work followed, I talked about as strangest comfort watch for these strange times, interestingly fascinating and I got two friends hooked on the series as well.
New anime I like to leave till later on but the buzz of 2020 Beastars caught onto me. The manga never interested initially but seeing anime, I want to read it now. This carved world between herbivores and carnivores is displayed with much intrigue along with characters psychological dealings. It takes on a theatrical approach towards this and I was invested, fantastic series. Then majority of my watching went to 90's romance drama 1994 Marmalade Boy, finishing last week. . . 76 episodes later. If I've not said before 90s anime is agreatest breather for me, I love that decade so much. Ah every series I've watched from 90s is feel good for me in what consists of a golden era.
Managed to squeeze in completing Action, supernatural, 2019 To The Abandoned Sacred Beasts. I started watching because Fairy Gone failed me, that makes me damn sad. To The Abandoned Sacred Beasts strangely I enjoyed though predictable as hell. I've loved everything I've watched past month and eventually write about on the blog within next month.
To top off Sundays me and my friends watch anime, which we started doing couple of weeks ago. Great to have something to look forward to during this time. We use a new beta streaming app called Metastream, it's brand new and still in the works. It's so easy to use to watch anything with your friends.

Long as you have an account with the standards streaming services in the following menu then it's no problem. Though I found when me and my friends watch anime from Crunchyroll or Animelab or etc you have to have premium membership. I don't know if it works with a free account, let me know if it does, don't see why it shouldn't. Highly suggest supporting this and using it.
---

Reading Time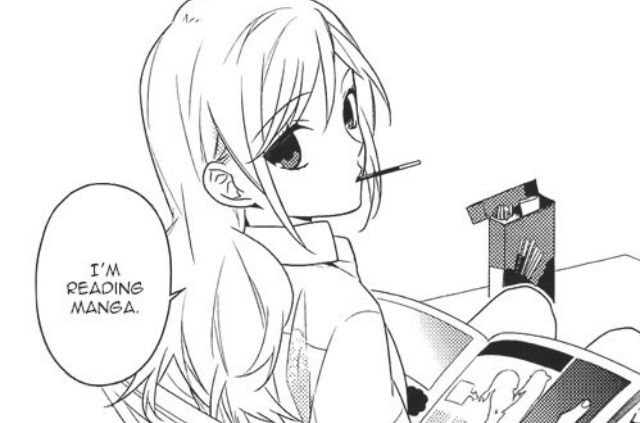 Picking out of reading manga and watching anime, you can guess anime watching wins with me. I've talked before late 2018 was when I got into manga big time and not looked back. So many times I wish I could stick to one thing. . . but I love both too much. During past month I've split up my time between both, late afternoon is when I'll read. To see what I'm reading and watching easier to stalk me here on My Ani List . I'm reading under 20 titles on and off. Although my primary focus as been high school series Again!!! and Kimi Ni Todoke. I'm feeling the high school vibe at the moment, strange reasons or another.
Couple of new favourites A Sign Of Affection and Silver Spoon, right up my alley on disability and agriculture. Reading material I am fully covered on for next little while, I joined up with Kindle unlimited, surprised me with free manga titles you can try it and my long standing library pile that stares at me every day.
One thing I've harped on to try are light novels and currently reading my first oneThe Violet Knight through kindle. Really enjoying it and beginning to understand the way of light novels. It's a good thing, I will definitely be reading more.
---
Gamer Me Comes Out 
Lita is not greatest gamer, complete novice at her finest. Since investing in a PS4 last December after my PS3 died after 6 years, the itch to play games has returned. I haven't played proper game in YEARS. I forgot the new Final Fantasy 7 remake was coming out this year, I discovered browsing online through local shop I've bought anime from before. There really is no better time to start a game and took the dive. I've never played any final fantasy in my life. . . while everyone bought this out of nostalgia. I bought because of past interest.
I saw final fantasy advent children movie when I was 16 and was fascinated with characters such as Cloud and Tifa. Currently making my way through chapter by chapter as there was so much to take in first half an hour of play. Especially the game play . . . oh  my god I get overwhelmed with complex battle game play, a tad complex in the battles here. Switching between characters, spell commands and etc, it's a lot for my novice brain. I've got half hang of it but this game is already addicting and want to saviour my first experience much as possible. I couldn't breeze through this in whole 50 years like others or with any game. The storyline and graphics already have blown me away, so this will keep me busy for a while!
I shall do a post on my first experience with this game for sure. I would like to share that here.
---
So there you go where some of my nerd time is dedicated too and it's enough. Puzzles, art are a thing too but I wanted this to be about the important: nerd crap. I know I can only dedicate my time as best as I can to do all the things, so far it's working out.
How is your ani quarantine time looking like now?
Later in the week I have my . . . finally. . . 5 Years of Blogging special. The blog turned 5 in January but only figured out what I wanted to do so there's that.
Stay sane, safe and enjoy your nerd time.!!
I'll see you all in the next post!! 
LitaKino