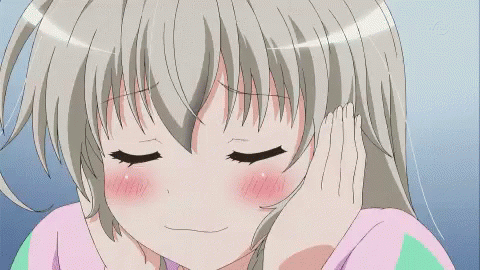 2019 was the year I returned to manga domain and don't think I'm getting out ever. Here's "five of" new manga favourites but you must remember I've been out of the game for 6 years. Ya girl was overloaded with CHOICE. haha.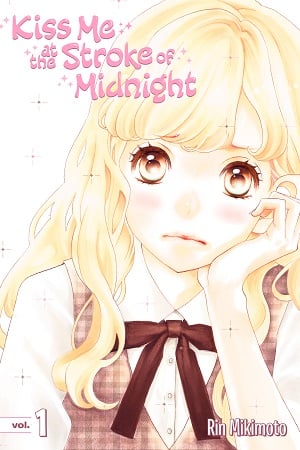 Romantic, Comedy
Volumes: 10 on-going
Publisher: Kodansha Comics
I read the first volume at the beginning of the year and my shoujo heart hadn't felt giddy in a long while. Haven't read a lot of romantic, comedy titles thinking I got lucky with this title. The balance of comedy and sweet moments is perfect dose for me. Hinana is a secret romance fanatic amongst living a mundane life, her character comes to life when Kaede a popular movie actor mixes things up with the odd bird he is and a butt fetish?. Hinana and Kaede had an instant connection to me both are secret closet perverts but handling the trait in a hilarious fashion. Rin Mikimoto's artwork played a huge part in giving that pleasing shoujo aesthetic but comical facial expressions.
The facial expressions are added treat I tell you to the already funny antics happening around, Rin has a versatile art style which I'm in love with. Kaede and Hinana make such a cute and comical pair, I'm here for them. This is quite the quirky rom com and was refreshing take for the genre to me. Rin with this title wanted to express those inner fantasies we have about fairytales, celebs but put a comical spin on it. Why would I not be here for something like this?
Joining my collection !!
---
Slice Of Life, Drama
Volumes: 12 Completed
Publisher: Kodansha Comics
Finding the unexpected is always the best thing right? Again!! came across so many times at my library but never bothered picking up till now. In that instant your telling yourself "WHAT WERE YOU DOING?!?". I'm going to say right now this series is phenomenal!. I haven't said that in a long time about a manga, completely blew my mind in it's storytelling and characters. Focusing on Kinichiro Imamura reaching end of his high school year feeling no achievement from his 3 years. After an accident , falling down the stairs, he's sent back in time to beginning, to redo it all again along with Akira Fujieda, girl Imamura graduating class.
First thought popped into my head was series ReLife. I've never seen or read the series but the plots were very similar. Again!! took me back to my cheerleading period in high school (Yes Lita was a cheerleader for a bit but for charity cause) as Oendan (Japanese rally form of cheerleading) is a main focus. The coverage of Oendan is fascinating and wasn't expecting to feel personal connection here. Emotion levels among the characters are intense for each individual dealing with singular issues, art style takes it to the next level and makes an impact. Mitsurou who worked on Yuri On Ice has a distinct bold art style, perfect for this title and effective. Characters themselves express have a strong individuality driving home this series impact. 
Again!! is fantastic coming-of-age story about youth told in a raw fashion that is perfect for of the now. I've only read first five volumes but it's joining the collection.
---
Supernatural, Romance
Volumes: 14 completed
Publisher: Kodansha Comics
If you've been around my blog long enough you know this choosing is no favourites? Vampires hey over here!. I am currently up to speed with this amazing supernatural romance. . . which has everything I've EVER WANTED in a vampire title. Vampires here are known as devils shunned by society, the twist with these guys: they loose control if they consume human blood. Anazi a half devil working apart of a devil police task force meets Tsukasa, Anzai is drawn to her but only ever tries to stay away to not loose control. But only her involving in a bigger criminal conspiracy.
I heard about this series from Simply Gee and thankyou immensely for letting me discover this series. There are many things to love about Devils line but main two things for me are the criminal elements of the plot. Every volume is just riveting with excitement and a twist upon another making you think twice. Secondly the romance. . . of course I mention this. Tsukasa and Anzai wasn't sure about in the beginning but progressing at a slow rate both grow into different people as from the start. Building a meaningful and understanding towards one another especially in Anzai case. Complete surprise series covered topics of LGBT and sexual identity if that can peek your interest hey? 
Devil Line I've found disregarded for Ryo Hanada's art style, it wasn't my thing at first but it WORKS for the story. There are some gorgeous, striking panel work in here and come to love this authors unique style.
My ultimate vampire story is joining my shelves in 2020!
---

Romance, Slice Of Life
Volumes: 5 and on-going
Publisher: Viz Media
Well. . . just when I  think this blog has seen enough Snow White With The Red Hair, Viz Media just had to go and license the manga.
. . . .
NO haha! 
When my preorder came in this May, I was kid high off 10 packs of jelly beans. Oh dear snow white you can come out with as many volumes as you want, take all my money, have it. Because this romance title can never say no too, don't be fooled by it's fairytale premise, having a couple who are both head strong and hold admiration for one another is more impacting than you think.
It's just a series that is good for my soul and yours.
---
Shoujo, School
Volumes: 13 completed
Publisher: Yen Press
High school romances I still dig even at my age. This title came up late discovering end of the year but it's so wonderfully wholesome. What won me over ultimately was the art style, and manga covers. haha funny to say the manga covers but they are all GORGEOUS a pastel style. The art style carries on this pastel feel and shoujo feel good fluffy we all love. Typical story of a playboy Kai falling for tomboy Riko but something about this story I found endearing. Kai didn't find to be the typical arrogant playboy, he had this air of innocence that couldn't shake. Riko brings out this sweet side of Kai that is super cute and I was hooked from there.
There are titles you'll come across that just make you feel good and Hatsu Haru is just it. So far I've only read up to volume 3 but can't wait for those manga covers to join my precious collection!!.
---
Do you know how hard it was to squash this list down to these favourites? DO YOU? I've racked up so many favourites I'm seeing stars but the following in this post will be joining my shelves this year. After this post I'll have one out of manga titles I'm keen for 2020 so look out for that.
Among my blogger people who read manga you have favourites for 2019?
I'll see you all in the next post!!
LitaKino