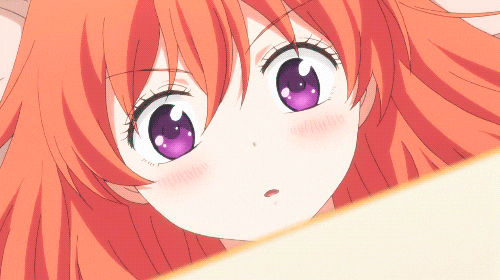 One of my favourite manga authors is back with a newly licensed series curiosity of Viz Media, bless the manga gods for this one. 
American people are lucky to get releases early, you guys have no idea compared to over here in the Aussie land. My preorder didn't come through till three weeks later, takes longer for the stock to arrive in Australia, which is a fun fact I discovered recently.
Yay.
But the wait was worth it because Maki Enjoji IS BACK, with medical, josei drama for us and I couldn't be happier to get this in my hands a week ago. Proudly own her other known works Happy Marriage and SP Baby in my own collection and now an Incurable Case Of Love.
An Incurable Case Of Love first volume did not disappoint my high anticipation, never had digested a read so fast after coming in the mail. This is Maki's 3rd english publication and incredibly lucky to get another and was more than enjoyable, this title was refreshing. Comparing to her other two title main couples, this series main centre might take top spot for over Happy Marriage pair Chiwa and Hokuto. Focusing on Sakura who encounters a beautiful man five years ago saving a strangers life. Sakura captivated decides to become a nurse, meeting the man Kairi in her new nurse role – Kairi is anything but what she had thought.
The Maki flare that I love was throughout my read in regard to the comedic element. Her titles never fail to give me a laugh and Incurable Case had plenty to go around. Sakura and Kairi banters are pure amusement remind me a lot of Happy Marriage duo. Maki for me knows how to create a strong hate to love chemistry with her main couples and being funny with fantastic balance. Unlike Maki's protagonists Sakura and Kairi have a drawing realistic attachment about them. Kairi has the 'harsh factor' getting to the point of things involving Sakura but is more lenient, which I love. Kairi never came across as full on arrogant leaving some leeway with his personality – that surprised me. Kairi stands out from the other bunch of more likeable. 
Sakura reminded me of Chiwa from Happy Marriage kind, good hearted, hardworking, loyal traits but with a difference. Sakura's vulnerability involving her new job as a nurse is drawing relate for starting in a new environment and anxiety levels are high. I felt a personal family connection to Sakura's position, which made me love her much more. Kairi at every turn to aid Sakura in times of unsure is sweet and great pillar of support for her in this new high pressure environment. Sakura is put straight quickly by Kairi and other staff when correcting a mistake she's made, the nurse aspect as a whole – What a nurse has to consider regarding their parents was very relatable and I loved how strong this theme stuck out. 
Maki you did it, Kairi is not like other distasteful protagonist that people can never warm too and from reading other people's posts etc, they don't mind Kairi. Yes girl!. An Incurable Case Of Read volume one was refreshing from Kairi personality to nurse aspect, unlike Maki's other works. The potential for this to topple long time favourite Happy Marriage is a massive possible. It entertained every area of what I love in a shoujo, funny character chemistry along with cute moments.
What more could you ask for?
Well.. if you ask for Kairi to not have a harshness factor, haha you'll quickly discover there are plenty like him in shoujo titles. and I consider Kairi NICER than them. We should appreciate here great balance in his character without coming off as an ass.
---
Does Lita say pick this title up?
To the shoujo lovers YES! and to those who want a male protagonist that isn't a total pig and balance of sympathy YES!
When volume two comes out 7th January next year, I'll do a write up also to see if I can recommend this title even more, or I feel different. 
Look forward to more manga and comic talk, I'll see you all in the next post! 
LitaKino