Time for housekeeping and important update for the future of my little blog and going into 2020. Probably one of the most important updates I've done here. 
I'm doing mine early otherwise we can't be bothered at the end of year LOL 
Every blogger waits till end of the year going into a new year but I'm thinking past that like in 3 to 5 years. There are some new followers to the blog and wouldn't wish people to think this blog will die in the next year. 2019 has been a year of change for me in every aspect of my life but what's hit hobby wise in leaving youtube behind as of September, spoke about in my last blog post. My blog for the last year fell on the back burner, lots of reconfiguring and thinking has gone into the reformation of my blog recently. Reviewing the failures of what has not worked out here, my goals, values, purpose for this blog from how it began in the beginning.
Where will things lead to now and for upcoming 2020?
---
Watch, + Write 
I do miss the early days before having a blog, watching an anime and moving onto the next, simple. Your life becomes kinda stuffed when you start up an anime blog fast and anime watching is never the same to point of what's next? Now it's, taking notes, thinking up new posts relating to an anime, the compel to write takes over. For a long ass time since starting this blog up, I'd watch an anime then write immediately after but that stopped a long time ago. I'm tired of finishing series then thinking I'll write about it later and you never do. For the foreseeable future, depending on how I feel about a series I've finished I'll immediately make it my next post and straight up write. 
Sounds stupid this is a goal even? LOL 
Well all I can say is having a blog for so long and being caught up in the rush of it and experimentation it's understandable, you go down another avenue. Anyway it's been an on-going issue I've had hence the drop off anime reviews, talk recently. There are a some series bloggers will feel the need to not write about if it's a series they chose not to write about and just watch. Right now I'm currently watching Hyouka thanks to my fabulous idea of creating a TBW (to be watched) anime mug, so I can get through my backlog anime. Choosing anime to watch these days, I can never decide with all the availability access now but this mug idea has been very handy. First anime write up you will see will be on Hyouka. Expect seasonal I can't be watching multiple series any longer, it's too hard now with my other hobbies I divulge my time towards. Manga this is not such an issue with as reading this year has become a frequent thing once again in my life, I'm very happy about.
The anime watch thing just needs fixing now. 
---
Keep On-Going Segments
Sticking to segments has been a major flop past year. Manga mail weekly I under estimated budget wise. You will be sad to hear I have decided to stop my Lita blogger feature Friday, cannot keep up with weekly as how life is now. To make up for that loss, every now and then I'll have an interview with another blogger etc, those are something I still wish to do. Post – A – Rama fell away somewhere but I'm keeping these still for end of every month how few or more posts I've read. I enjoy doing this segment more than feature Friday to be honest but Post – A – Ramas will be including different content not just bloggers.
As you would have seen Nerdy Favourites segment has returned. I'm watching a lot more dramas, reading comics and other things so thought it would be great to bring it back. As a way for me to talk about other things besides anime and manga for once.
---
Be More Active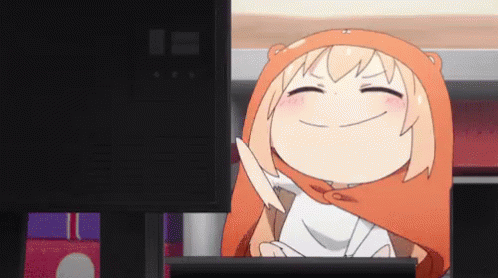 Youtube is no more for me, the blog surely will be more active. . . well that is the aim. I love my blog, I hate it seeing die for even a week without a post, can't help that feeling. I love what I've built here and feel like I have no set out in my content goals yet, feel like were only half way there. All the old anime talk hasn't happened yet. Since doing the October challenge it's given me a drive to write on a regular basis once more. So this will be trial and error but if I can get least two posts out a week, I'll be satisfied.
I'm not guaranteeing this will always happen but life has other important priorities for me now, I like to feel more in the presence than I use to priorly. The aim is one post out in the week and then one on the weekend, Yes it will be completely random, the surprises will never stop here hehe.
Take this as a semi guarantee, always follow me on my twitter, I update constantly when there will be a post out.
---
Comic Addition
Lita entered into the world of comics this year, she never grew up reading them. I feel I have been missing out on whole other world, what's wrong with me? It has been fun past 4 months in the titles I've read and I want to talk about my comic journey on the blog. All the comic talk has happened on my instagram, where you'll find my geeky rambles, ya should follow me there. So welcome comic talk to the blog as I weave my way in understanding this whole other reading world. It's going to be fun!!
---
You may have noticed in my posts I've been way more informal and chill about things and this approach won't be changing. First time in a long while I feel pretty peaceful in my hobbies, there is balance and it's good. The focus of this blog now is for my followers to enjoy, give people a laugh and speak my crazy thoughts – without the serious baggage blogging can tie you down with. Starting this blog was never about money but talking the ani talk, that's it. 
I won't be partaking in the twelve days of anime this year, I'm still burnt out from October. But there will be posts all the way up until week before Christmas, as the Lita laboratory never stops bubbling away.
This the most chilled out blog update I've ever given don't you think?
Thankyou to those for sticking around this up and down blog through this year and will continue you too going into 2020 and next 5 years. I promise to keep the fun and humour coming for you all !!!
I'll see you all in the next post. . . which is a manga one yay!
LitaKino