Fav Disney film. . . Nooooo
---
Favourite Disney Film?
---
You knew I was a Disney freak right?
No. .  ahh well if you ever buy me Disney merchandise for birthday, Christmas or anytime. It's an automatic love from me. You will be loved by me forever. I'll never understand how anyone can not like Disney man, a magic unexplainable. I'm glad this challenge included Disney but then I'm not. Favourites again? ugh.
Lion King, Treasure Planet, Bambi, Basil The Great Mouse Detective are in my top 5 but one I chose for this prompt has personal reminiscence.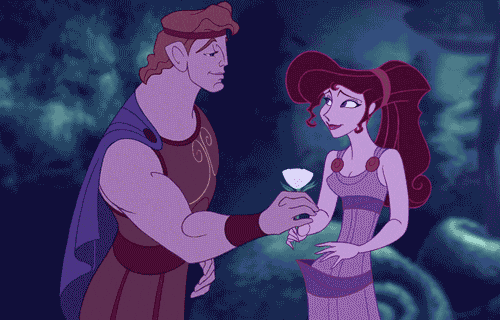 Hercules has been a frequent rewatch over the years that I'll never tire of. It's just a wonderful story about a guy neither accepted by the gods or humanity at first, working up the ladder to proof himself. A hero who has purest heart among hero figures. This movie is extra special, it's only 90s Disney film from that era I saw in cinema. Film was released in 1997, amazed I can still remember seeing this film. I was seven, my dad took me to see Hercules just for me and it's such a magical moment in my life. This was back in the UK but I remember feeling so giddy and from that point, I became obsessed with it, then later a love of greek mythology followed.
My dad enjoyed the film, I never pestered him to see it but it was a surprise with a Mcdonalds for afterwards. Those were the days after a film, a trip to Mcdonalds for a happy meal. It's a important memory to me and my reason why the love is strong for this Disney film.
Anyone remember this 90s series alongside Xena? Hercules Legendary Journeys was a mad obsession and it still is today. I lived for this series in my young childhood, a real life Hercules series, there nothing I could have asked for more. The moment I first discovered this, the plot was lost. I miss this and Saturday mornings, such bliss. I'm proud to own the whole series today, which was a long dream. You can tell here it does not take much to make me be obsessed with something haha.
---
Top five Disney films and go !! I'm being nice here.
Stay tuned for Day 27 tomorrow!! 
LitaKino