Me and seasonal anime have had this rollercoaster relationship, constantly sucked in and never giving a damn. I may have just been too uptight back then but we're cool now.
If you know what this is already coming from me, I feel scared. Many people are always keen to know my thoughts on seasonal anime over the times. I entered into the seasonal in 2015 is when things picked up for it, now its full blown mainstream. The seasonal usuals 'I can't keep up',' There are too many series each season , 'All for the money' getting enwrapped in these known facts way back, was a waste of brain power.
Seasonal anime we have a new appreciation over here, we chill. Give me all the shows, you can make it all for the money because I'll try you all.
Is this your return to the seasonal scene Lita? I guess you can say yes.
Reason this post is even happening from Fall 2019 show selection, interesting variation of series. My plan was to just watch Chihayafuru season 3 BECAUSE IT'S BEEN SIX YEARS SINCE SEASON TWO. I never thought a season 3 would happen after how things we're left off on but its HERE! The series was my first sports anime and seriously underestimated how well-crafted this series truly is in its characterisation and detail coverage of card game Karuta. Scrolling through the fall list, many series caught my interest and fell into the pit once again.
It's funny, beforehand I'd cleared my seasonal watching for the year and . . well not now haha.
I waited for the first two to three episodes to air before writing this. I can't give a full impression just on first episode alone anymore. First episodes are more interest indicators.
Here are some Lita thoughts on five series I'll continue or not?
---
Assassin Pride
Assassin fantasy I'm sold on. This isn't nothing I've not seen before in this realm genre like Chivalry Of A Failed Knight, Asterisk War. Assassin Pride reminds me you don't have to love every single element of series, the world setting itself nobles, human extinction enclosing, people live in domes away from the lancanthropes. It doesn't interest me less it can make it something to be acknowledged but I don't care at this point. Purely I'm focusing on the relationship between Kufa (assassin) and Melida. Kufa's character reminded me of a more matured, skilled Kirito (Sword Art Online) his switching out of personality is incredibly amusing to me. The idea Melida is a child of an affair and must be killed for it but Kufa wants to see how far Melida can make it, interest me. Keeping this fact hidden and going along with teaching her anyway.
It was hilarious Melida nickname is Lita so I should just continue this series for that reason hey? haha all that aside Kufa and Melida are the reason I want to continue, Melida struggle to be acknowledged is warming to me. Pretty grand moment Melida 'friend' who constantly humiliates her gets a surprise in episode 2, not expecting Melida to attack her with Mana. Kufa helped out there by awakening her mana but it was worth it seeing that girl get her ass kicked. Will Melida reach her goal? What will Kufa do whether to kill Melida or go against orders? These questions are keeping me watching. Plus mentioning animation by EMT Squared is colourful and visually nice to look at. I've never watched a series by this studio but their animation is pleasing.
---
Ahiru No Sora (Sky Of The Duck)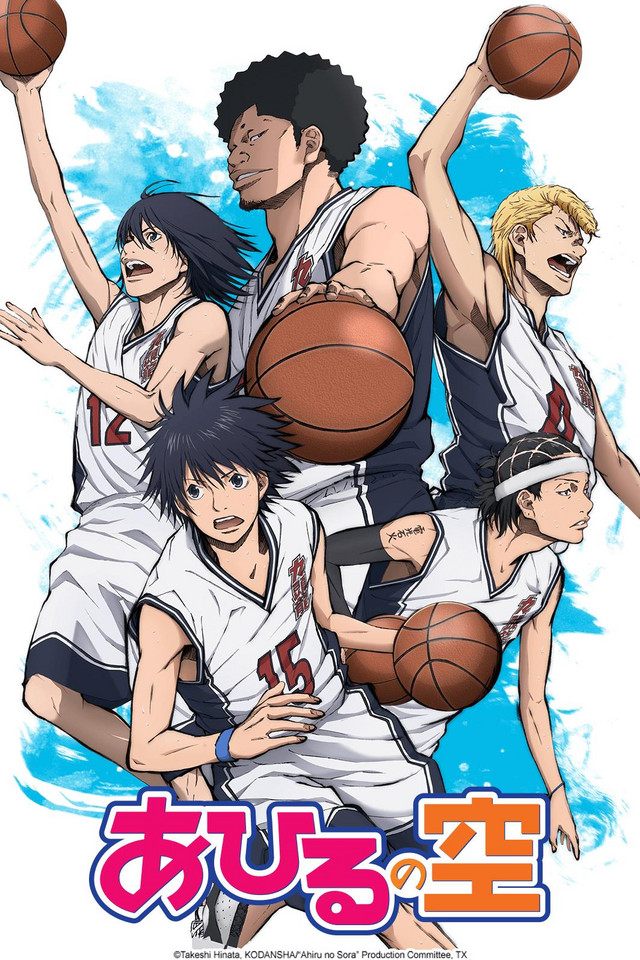 Diomedea are back at it again, this studio made it to my watch radar purely because of their animation style. Seeing series Fuuka, Domestic Girlfriend the animation was always a standout for me. Out of this list sports anime seems to be the winner, Basketball is a sports that requires mad skills like football and netball, did you know it's been my dream to attend a American basketball one day just like a baseball? Their enthralling sports for me and would be a great experience, maybe one day. Ahiru No Sora has a similar premise to Haikyu, Sora is a short ass and wants to overtake by storm in a high school tournament. Least this protagonist is not aiming for the top having a simple goal with the potential to evolve in the story.
The interesting standout with this basketball series I like is the school Sora attends has a basketball club but they're all delinquents – whole school is crawling with them. This group of 'tough' like guys, Sora is determined to turn around along with his passion for the sport. I love the sentiment behind Sora's passion, his mother playing the sport in her youth, a strong steer for Sora he looks up to and it's cute. Chiaki whom Sora firstly befriends is a funny presence throughout first two episodes, neither taking clubs or Sora's side. The manga is 50 volumes long so this may be a long one but this so far is a fun time.
and it's stupid to compare to Haikyu for those that may have because Haikyu is another dimension to this series. For now this is a funny and fun watch at present. Course I'm reeled into the fact wanting how Sora can take this up high.
---
No Guns No Life
Madhouse, man head is a gun, science fiction setting, YO I'M SOLD ON THIS~!
A fall favourite already so far, a plot being utilised unlike like that Fairy Gone. Juzo just emanates intrigue with no past memories and plods through life as a 'man for hire' helping the 'extended'. I watched the first episode in english dub by accident, didn't know the dub was out that fast. Juzo voiced by Chris Ryan who has done more support work than main, but this role will spotlight him for sure. I love Chris rugged, tough approach to Juzu but the moments we see a weak Juzu equally great. Chris does a great representation of this tough figure but showing he is a big old softy, I love Juzu more because of him. That's this fabulous moment in episode 2, wanting his favourite cigarettes from a vending machine, Berühren offer a trade, son of the company for this box of Juzu favourite cigarette brand. It was hilarious deal the enemy was asking, under the impression this cigarette brand is what sustains Juzu mechanically.
Juzu just smirks and reveals he just likes the taste, that was the moment his character had me. Kylie Stewart voicing Mary like Chris has only done side voices, this her first real main voice. I like the spunk she portrays for Mary's character, makes for amusing chemistry alongside Juzu. Only first episode is out in English but love the dub already it's strong. The first two episodes were pretty strong especially Tetsuro plea toward Juzu, showing more the softy inside of this gun head. I'm invested! this series is giving me major Gangsta and Ghost In A Shell vibes or is it just me?
It's been a while since watching a Madhouse series and their animation shines in No Guns No Life, capturing this steam punk world setting. I LOVE the intricate detail for example in Juzu's gun head from the trigger point to the holster. Aesthetic factor on point. This will be a good ride.
---
Stars Align
Told you sports anime was a thing this season. I remember watching the trailer for this a while back and not being that interested. From the visual I was feeling Tsuki Ga Kirei adorable middle school romance Stars Align in the same setting curiosity took over. Man, just two episodes. . . this series is not something you should be sleeping on. Maki joining the softball tennis club through convincing from Toma, but only if Maki is paid for his time – to avoid disbandment team must win least one match. Premise sounds childish but the drama element is deep. . . which I was not expecting AT ALL. It's Tsuki Ga Kirei all over again how the series told of first loves and tackling modern day technology.
Here Stars Align is covering some deep broad themes, end of episode one is what took me by surprise. More than about soft tennis baseball, a serious direction for a middle school setting tackling, family disconnect, excess pressure, comfort away from the real world and more. This is my first watch by Eight Bit doing other series How To Keep A Mummy ,That Time I Reincarnated A Slime and I'm more than impressed. Simple animation is perfect like in Tsuki Ga Kirei, I really can't explain why it's a great fit. It gives off innocence factor best I got on that front?
I watched the first episode in english dub unknowingly and it's good. Maki voiced by Justin Briner (Deku, My Hero) and Toma voiced by Josh Grelle (Zen Snow White With Red Hair) is a delightful combination together. I recognised their voices instantly and they makeup a humorous chemistry between the boys. Their voices capture these young boys dealing with hard problems in their adolescent so well, full of such passion. Maki is my favourite out of the two, the front he puts on is brave for his age, I'll take on the whole world.
Two stand out factors this is an original work and the MUSIC. In every scene of episodes so far their is something meaningful being expressed, it's insane to me. At crucial points in first two episodes the music plays a massive part, the scene Maki and Toma are ahead of the group running laps. This gorgeous melody comes in with female vocal and made me really emotional, boys running knowing they shouldn't be taking it seriously but they do anyway. Along side the music it's beautiful, making you feel this softball team is moving forward finally.
I'm in love with this, best surprising gem for fall season right here!!
---
Chihayafuru Season 3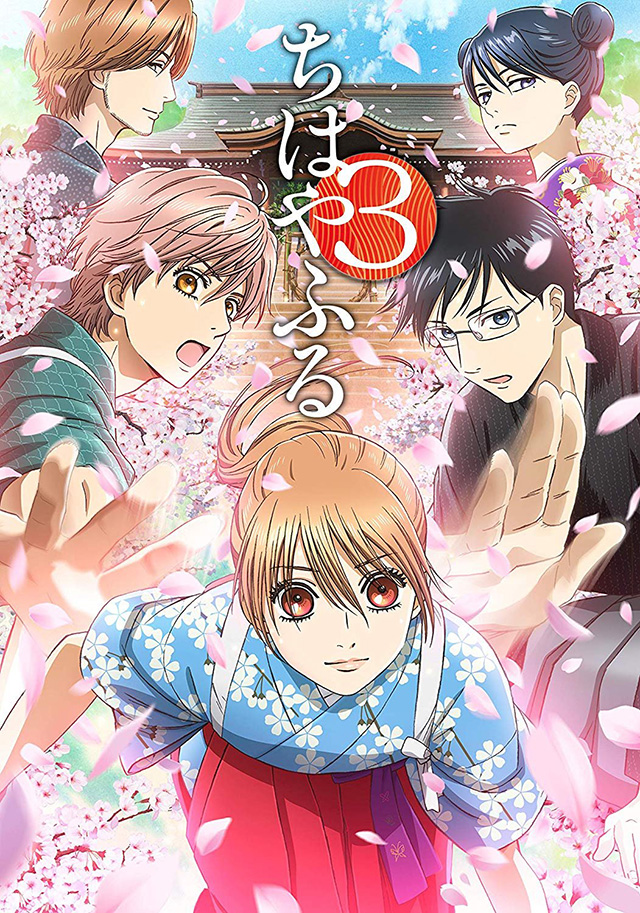 The whole reason I dove into this season. . . My number watch above the rest. Six years too long but you're here. First episode just made me relive why this series is so special. I've never had a card game intrigue me and passionate cast of characters reeled me in so quickly. This is another series you should NOT be sleeping on, it's phenomenal anime. Madhouse coming in hot this season with this and No Guns No Life, they're hotspot.
I didn't care what kind of first episode I was going to get, but it was perfect to me. To revitalise why protagonist Chihaya is beyond passionate for the sport Karuta along with the others in her team. I'm JUST HYPED AS for what is going to happen !! that is all I have to say here.
The babies have grown up so much *cries*
---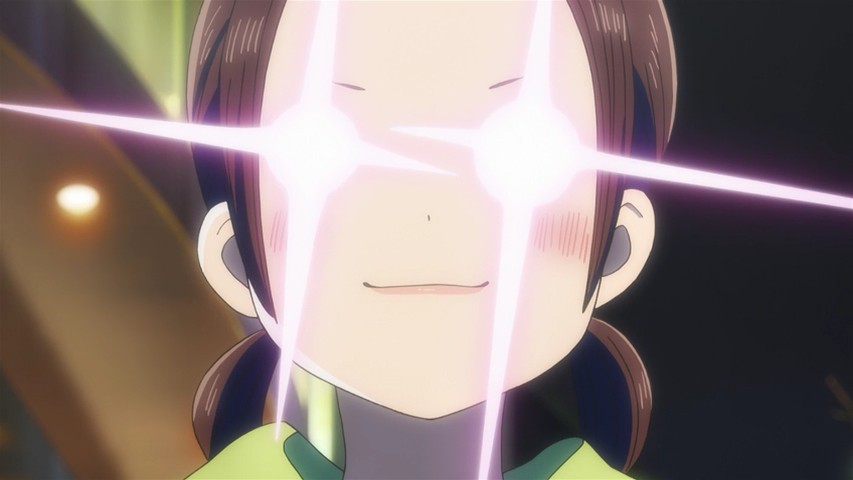 There you have it, five series I'll be continuing on. Are you surprised because it's me? I did try out Val x Love but. . . it was a dumb start for episode one and I got bored half way through.
My plan is to hopefully do end pieces on these anime or if something happens while I'm watching I'll do an individual post on that. I don't intend to add anymore series for now but you're welcome to recommend others from this season for me to check out at some point, I'll add to my list.
So, are you happy Lita is covering seasonal once again? What series are you continuing on with?
I'll see you all in the next post!
LitaKino