Today were talking about geeky hobbies but wait. . . I'm already doing one right now.
---
What Geeky Hobby Do You Have? 
---
My motto has always been "I have too many hobbies on the interwebs" that still stands firm. These days I'm someone who likes to keep busy and indulge every moment into my hobbies, before few years ago I was actively doing much. My age bracket now of reaching nearly 30, I don't know why over last two years, hobbies have become more enjoyable for me – especially this year. There's been a lot of change but it's been positive, for the first time I've found the balance to do them all, somehow haha. So here is currently of now my hobbies list but things are always changing and expanding.
---
Blogging  
Start off with the most obvious, four years nearly at five and going strong. You can read over in my about section what was the inspiration of starting up this blog. Every person who ventures into the blogging scene has a common reason, I hear all the same "to have a creative outlet letting out my thoughts". But. . . eventually this expands into so much more than being about yourself. Once you gain a following, you'll have readers and it will become half about them and yourself. I have to yet to cover in a post yet, recently this month giving up doing youtube. The blog becoming my main focus because it fell on the back burner last two years. I'm feeling that refocus returning to me and blogging somewhat daily currently, it feels good. I want to raise this blog up to new heights and don't see myself stopping anytime soon.
Manga Reading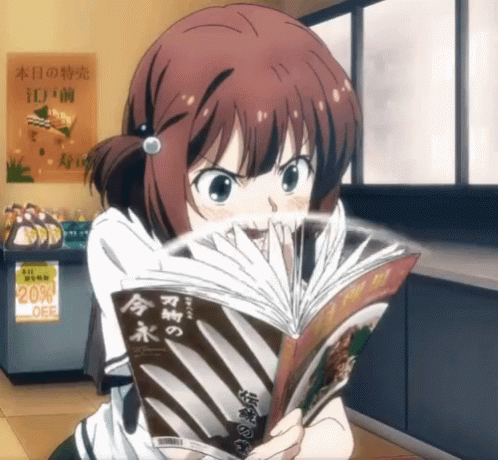 End of 2018 I reentered into the manga scene after 6 years. Some people can't get over it that fact not reading for that long. I'm sure I read an odd thing here and there but not hardcore like in my earlier teens. Seeing more and more people on instagram talking about manga, there were readathons? that was a massive thing. There was a lot I'd missed out on and I made a new instagram account dedicated to my nerdy shenanigans and it's been great. Following other manga enthusiast has been the best influence over me this year, since January I've accumulated a mass about of reading manga alone. Now, manga is apart of my every day almost reading something digital or physical. I've loved this new refresher towards manga and it's been fantastic.
Anime Watching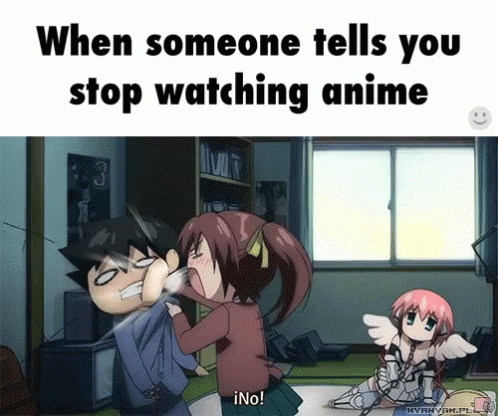 If someone told me to stop watching anime, I'd take that as an insult. demon Lita wouldn't be a pretty sight haha. This is something that will never change with me, every week I'm watching anime whether something for the blog or to not review at all. Anime is one of my fundamental happy that I wouldn't change for the world, as I write in this post a while back – till I'm in a rocking chair. 

Asian Dramas
Apart from anime and other TV shows, getting into dramas has been one of the best decisions ever. They cater to my inner romance fanatic me to a T. Diving into this medium for the first time, I was astonished half the shows were all romance based. It delves into other genres but purely romance heavy, my first experience as with Boys Over Flowers Korean series was something. I love how stupidly ridiculous the drama got, how funny it got and ability to draw you in like a sucker. I love having this medium to watch when I need a change of pace.
Cosplay And Conventions
Cosplay is one of ultimate hobbies to truly geek out and has brought me such excitement into my life. My cosplay game has slowed up a bit now but there are plans for the future, of characters I'd love to do. Next plan I can share with you I'd like to do next year would be Aurora from Sleeping Beauty, she was my princess as a kid. Though looking at her now she is the plainest Jane out of the princess bunch but I still love her for nostalgia. Conventions, my sights are set higher to international and interstate cons more for the future so maybe 2020 will be the beginning of that.
Podcasting 
Last but not least among this massive pile is the newest of the bunch podcasting. After being a guest on a few podcasts with other anime and manga people. It got me hooked on podcasting, I love the form of honesty it expresses as compared to youtube. Recently in past two months I brought back my That Nerd Lita podcast again. Where I discuss all things nerdy I love not centring solely on anime, manga but expanding further than that. I try and have a different guest every time from people in anime community I've come to know for a long time now.
So far there is three episodes out, if you wish to give it a listen you can find the podcast on all listening platforms accept youtube. As I have to address my decision to stop doing youtube. Podcasting is so fun and don't see this stopping anytime soon much like blogging.
---
So there you have it my main bulk of nerdy hobbies which supposedly I have the power to balance. Being apart of OWLS group, reading fan ficition. . . there is more but this would be a gigantic post.
What many geeky hobbies do you absorb your time into and feel like you have no bloody life?
Stay tuned for Day 9 tomorrow !!
LitaKino