My obvious answer to this is everyone in blogging but I had to think outside the box for today.
---
What Real Life Geeks Inspires You?
---
Impossible to pick just one for this question. Entering into the world of content creating versing in whatever you do, youtube, blogging etc we all start somewhere. If you go on my Lita Who? page, there is a little spill on the inspiration behind this blog, a former blogger Lilac now podcaster for Dub Talk. The perspective I chose to look from this question for fellow geek or nerd enthusiast are two people who I relate to myself, my crazy side. Watching their content for years, played a part in forming my own style towards starting this blog and accepting myself, all the nerdy things I love. These two embraced their eccentric sides, why every new video that popped up, I'd drop what I'm doing immediately.
---
Jenna Marbles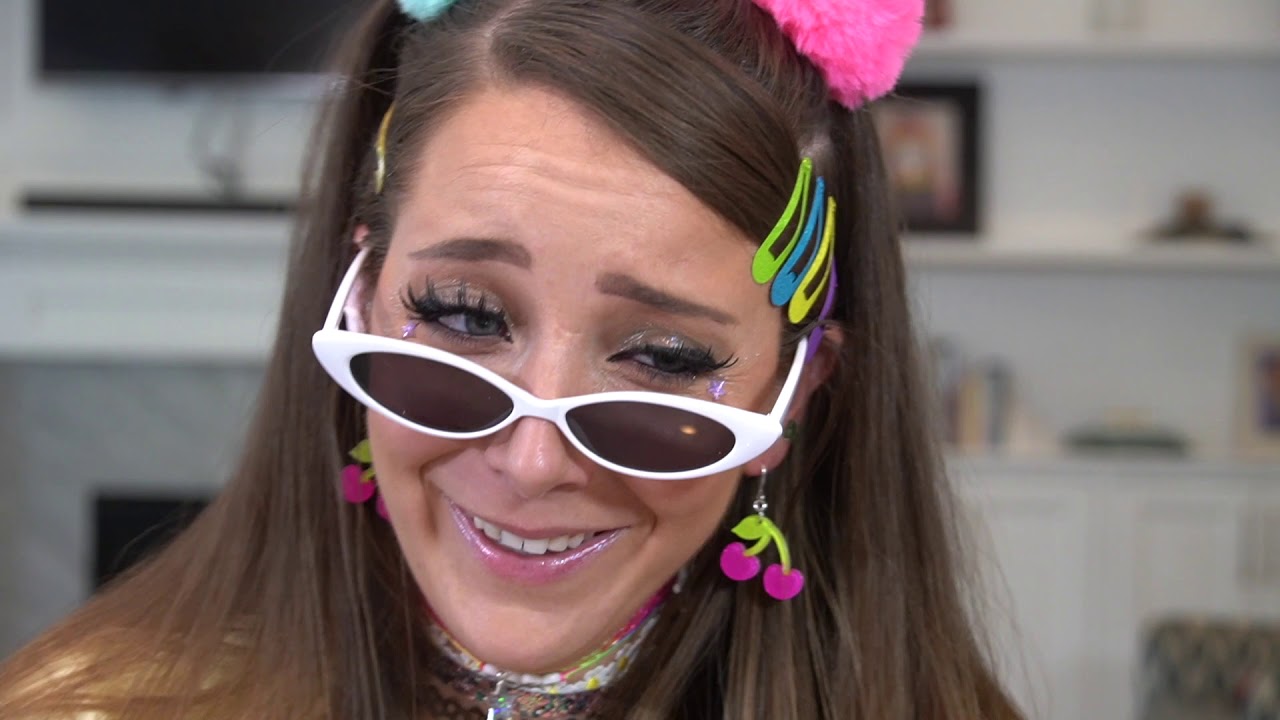 Nearly 20 million subscribers today and well deserved in my books. Who doesn't know youtuber Jenna Marbles, I started following her right from 2006 when she first surfaced and fell in love with the girl. Jenna wasn't like other youtubers I was following, eccentric, crazy, really out there with her thoughts but I don't think she ever cared. When Jenna started dating Julian (current boyfriend) there was a massive shift in her content but also herself. Jenna mellowed down a bit and this new found Jenna, I found more honest and even funnier. Julian and Jenna are definitely on the same wave length and have great chemistry, ultimately what made me love her even more.
You watch youtubers for either two reasons, their personality no matter what videos are about or well-edited content. Jenna the answer is easy, her personality. There has never been a video of hers in all the years that hasn't made me laugh, her crazy approach to whacky things she has attempted is beyond hysterical to me. Involving Julian to me makes it even funnier and the pair together are entertaining on their own or together – which saids something. Jenna's content is the best for switching off to the world for a few minutes in your day, no matter what crazy thing the girl is attempting next.
Jenna's personality reflects onto my own almost quirky, unique and slightly crazy why I love her so much. How she is in every video especially her content past year which is so random but gives me a vote of confidence. Being a little crazy is a form of sanity itself. It makes me comfortable in my own skin and as a person, nothing but admiration for Jenna over here. Plus if you love animals you should just totally follow her for adorable dogs. 
One of my favourite videos by her, your welcome. 
---
Nanalew 

Shawna or known as Nanalew on youtube, I've been following as long as Jenna. Shawna liked making short films and then delving into vlogging more in her content. Her short films were really fun but when she started vlogging more randomly, I began to love her more. Shawna was a advocate of mental health and been open on the subject, something I'll always respect her for. Shawna was fun, bubbly, eccentric and like Jenna, no wonder I feel in love with her. Shawna was about random in her videos, my same approach to youtube and it was nice know you're not alone on that front. 
Shawna's videos were always so fun because it was her bouncy, honest, self no matter if she was 100% or not. Currently now she no longer does youtuber but streams on twitch and runs her own anime podcast. That was a bonus about Shawna she loves anime and I'm happy she's going for it with her podcast (The Air We Weeb) and hosts. I felt like when I found Shawn, it was finding another me. No longer doing youtuber, I still follow her now through her podcast, and will continue to no matter what she does. Shawn played a part like Jenna shaping myself in my own nerd journey and mad appreciation for these fabulous nerds.
---
I really enjoyed this answering today's questions about real life nerds or geeks who inspired me. Now you can see where some of my crazy influences came from. . . let's not worry on that note.
Which geek or nerds have influenced you? For the better or worse? Should I be following them?
Stay Tuned for Day 7 Tomorrow!! 
LitaKino