*GASP* it's the return of an oldie where I can keep you guys updated on my nerdy goings on.!
I suppose we should say WELCOME BACK NERDY FAVOURITES!!
Did I randomly decide to bring this segment back?
Yes. 
Will it actually be on a monthly base consistently?
Yes. (I would like for this to happen)
2017 was the last one I wrote of this segment, it's been a bit. Lot of things have changed since in between, main driver to bring this segment back was I'm a frequent manga reader once again. Six years never did I read any manga much, that's a LONGG time, becoming more involved within the manga community reignited my passion again. It's been great.
There are many blog posts I wish to do for the future concentrating on singular series but you think how the hell you going to fit that all in. My current writing mojo is to go by how I feel and not follow a plan always, so that puts some of my blog plans on the back burner. You can't help in what you're feeling like talking about and how my life is currently. Having a frame of quiet period to write in peace is difficult, the periods I know I'll have chance, I like to concrete on a important piece. You can't talk about everything at once it's impossible, having segments like a nerdy roundabout kills two birds with one stone. You get an update, what I've been watching, reading and Lita gets to give exposure in my nerdy world and hope you discover something new.
So that is the reasoning for the grand return of Nerdy Favourites. These will appear end of the month and here's are my August favourites.
---
Favourite Watch
Nothing I watched in August could top Weathering With You Makoto Shinkai's newest work. August I've expressed was a rubbish month for me, watching this fantasy cultural urban gave me rejuvenation. No way this film is the next Your Name, it's unfair expectation to place upon such a success as Your Name. Weathering With You is a flawed work but it's starring attributes following connection between human and nature, encapsulating rainy and tokyo scape visuals – make for a earthly filled experience. None like I've experienced in a film which captures the essence of elemental rain in vivid contrast. All of Shinkai's works are a visually, phenomena to experience, Your Name he stepped up his game. Weathering With You Shinkai takes it up a notch further into the visual horizon. My thoughts on the film came out 3 days ago you can read here for my further thoughts. It's spoiler free.
---
Favourite Read
It's a rare thing to say when reading manga "I completed". When you dive into the manga space, it's the norm to be reading too many on – going series and the chance of completing anything is shrunk. One of two series I completed in August, I haven't been able to get out of my mind. It felt like it was Astra Lost In Space all over again. Cross Manage a short five volume series taking my heart by the grip tightly. I think it's something pretty special for shorter series to leave a significant impact upon you. Cross Manage a sports, shonen focusing on lacrosse stole my heart. Author Kaito you may known for Blue Flag drama, romance, his latest work currently you can read for free on shonen jump +. Also getting a english publication for next year by Viz Media.
Kaito has this beautiful, realistic outlook on life in Cross Manage expressing how much you put your all towards something, constantly cultivating it, there is worth in it. Sakurai becomes the manager of a female lacrosse team when meeting captain Misora, she is not good at anything. Until Misora finds lacrosse as a new passion to want to become better. Sakurai believes in just having 'good fun' when it comes to sports but Misora reminds me how he used to think and begins to invest in lacrosse more than he initially thought. Cross Manage is a wonderful story about adolescence that hits you in the right spot, Kaito has a gift for fleshing out all his characters, you're hearing from all angles – driving this story's main theme on hardwork and passion.
You can read this for free on the Shonen Jump App!! 
---
Favourite Beat 
Ugh, Yeh. . . this has been my obsession during August a throwback. Nostalgia seems to beat the Given boys love opening song because that song is dope. I rediscovered my love for Pokemon songs, though they are cheesy as hell in comparison so many years ago.  Nostalgia sends all the good vibes and listening to this particular track, the reminiscence  rushed in. This track is from the third Pokemon movie and honestly think it's the male and female voices as to why I love this song so much. Pokemon wins for this August song obsession, anybody else like this song?
---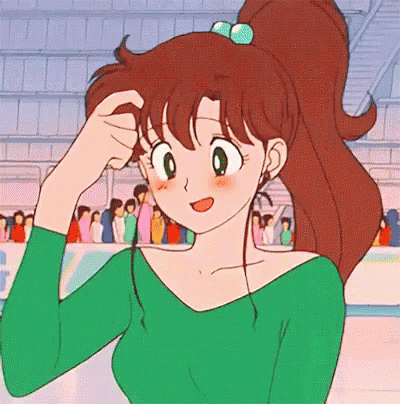 Normally I'd include a favourite buy but I didn't buy anything nerdy during August. I want to include a favourite drama but have just only started one drama and not 100% if I like it yet. September is going to be more fulfilled and Lita will have more to say, I did decide to bring this segment back on Spurr of the moment. I intend to include more for September round up but for August I wanted to talk about something for at least.
Let me know in those comments do you have any nerdy favourites for August? anime, manga, tv series whatever kind of nerdy you love. 
I'll see you in Septembers Favourites and next post!! 
LitaKino