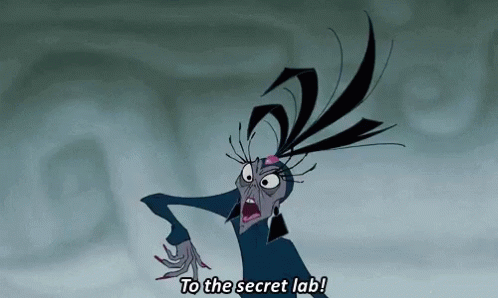 It's time for a not boring update because there is much to tell about what I've been up to locked away in the Lita Laboratory. Which only caused my blog to be put on the back burner slightly but I'm a very excited to share with you some things!! So your going to want to read this friends.
Lita Laboratory has a nice ring to you don't you think? It's grown on me way too much and
Hello there, I remembered I have a blog and totally was not distracted by other stuff I've been working/participating in for the past while.

Ugh now where do I begin first off? Because this is a all round update of things not related to the blog. I'll be doing a seperate blog update in a few days. Over the past month I've been on a real high with things I've been working on and still are. This update is going to be a total mash but definitely stick around to the end as I saved best for last and it's a GOOD ONE!!
---
I Reached This?
For those that are new here if you are apart from being a blogger, I run youtube channel as well dedicated to anime and manga related content. I started doing face on videos in 2013/2014 and have continued to enjoy minus the ups and down with having a channel. It's been since 2007 I've had this channel started out doing AMV's with not the intention of turning to what it has become now. During June I reached the unexpected 1000 subscriber mark, which baffled me. Having this channel the focus in mind was to always to share my love of anime, along with how far it expanded my horizons.
This surprise reach to 1000 has impacted more than I thought it would, people enjoy my videos is what it tells me. It's a big deal reaching this because when your channel is not monetised, the climb to be noticed is slow. Goes without saying if your channel is monetised it lends a hand into getting noticed more along with the factors quality of content and what it's about. I'm proud to reach this goal and show ya don't require a monetised channel in order to reach this milestone. I've got more than what I wanted out of youtube meeting other anime mutuals to talk with about anime and friends. This is just an icing on the cake I never expected. Do I not choose to not be happy about it? No, haha.
This won't change my approach to my content, in fact over the past two months I've been so pleased with my content. That is thanks to getting back into the manga scene and reading more. I've met so many wonderful manga lovers, collectors and youtubers that relit a new fire in me towards manga and youtube. With this in mind made reaching such a goal more wholesome.
Bringing new fun opportunities with it!!
Recently I appeared as a guest on fellow manga youtuber Lohali podcast discussing 'Broadening Your Anime Horizons' along with other youtuber Jin Graves. It was such a blast, Lohali and Jin were nothing but welcoming. A pair of humble dudes to discuss manga with, felt an honour to be asked considering most of their guest were avid manga readers. I only had got back in the space for the past 6 months. If your in need of a fun listen then check this out.
Right after I did a shoujo/smut livestream discussion with new friend and fellow Book/Manga youtuber ShaeGeeksOut. That was a good time discussing some smut and diving into our shoujo roots. We will definitely be doing more for the future and can see as a long time friend already. She is such a kind soul and if you love books, mangas she is your girl.
---
That Nerd Lita Podcast Is Revived 
Remember back in March 2018 I announced this podcast as a solo endeavour but then I dropped it as the solo thing just wasn't me. Top of this didn't have the podcast setup to do this properly but during this June it is Reborn!. This past week I announced on my channel the return of the podcast but I waited till doing this update, to announce here.
I'M SO EXCITED! and feels a little crazy ya know. Running a blog and youtube should be enough, apparently not. . . 
Initially I was going to let this remain dormant but it I knew I'd regret not setting out what I wanted to do with this podcast. Every episode I will be featuring a fellow blogger, youtuber or who knows from whenever in the pop culture space to discuss a topic of their choosing. Already the first episode is out . . . I had to call upon fellow blogger who loves her drink and anime:
Blogger influence Irina from I Drink And Watch Anime, it was our first time chatting and it was a blast. We discussed our blogging starting points, our favourite drinks and who would be on our squad or mob. It was a random spill but I think people will get to know Miss Irina very well. I'm hoping to have way more blogger people on this podcast for people to get to know the ani blogging side of things is my true aim. But this is another fun space for me to dip into sharing the anime love and a backup when the time comes If I'm no longer doing youtube or this blog. But that isn't going to be for a hell long time, so don't cry.
If you want to keep up with podcast updates follow my twitter (link in Lita Who?)and I'll update here also when a new episode is out. You can listen to the podcast through Anchor and all of the above included in the image. Also SoundCloud.  I'm so excited for future episodes and all the fun chats ahead !!
P.S I finally figured out a podcast setup and it was hell haha
---
Fanfic Smut Collaboration 
One of the things came out of the laboratory after a long time was a fanfic collaboration with fellow friend and blogger Mel. This has been a off and on project but it's finally live!!. This read is not going to be for everyone but for those that enjoy your smut fan fiction especially if it's about a pairing from Free!. Then you will probably love this, this is my first time writing anything like this and involved many awkward moments. Along with bursts of laughter to words I normally don't use. Fair to say we will be collaborating for the future but if you wish to read click here.
Currently I'm working on another Fanfic collaboration with another blogger which you'll see in July. I think all people are going to enjoy based on a current airing anime as a hint, hehe!!
---
Finally. . . . I saved best for last. . .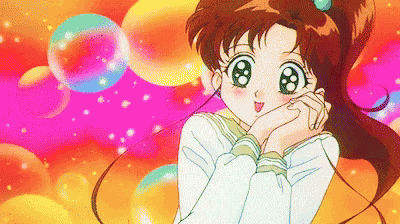 I've kept this secret for the past few months, making sure everything was going to be all good. This time next weekend I'll be at attending my local convention AVCon for a day but that is not what is special but the person I'll be going with. Starting up this blog has let meet some amazing people who share an equal love of anime like I do.
I will be. . . getting to meet for the first time a fellow blogger person:
Me and Steph will be getting to spend all of next weekend together, plans changed along the way but it's going to be a BLAST!! I never thought I'd get the chance to meet anyone through this blog, but its happening as Lita is hyped as hell!!! I'll try to post a pic or two on my instagram or twitter. But probably won't post anything till after the weekend. Definitely check out her blog, she loves all the otome and I know some people here who love that stuff hehe.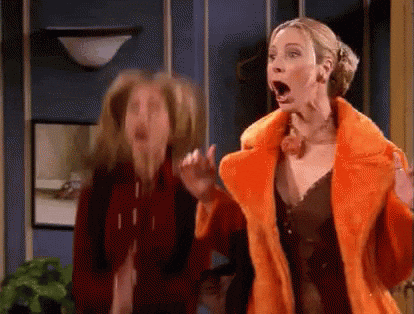 ---
I'm excited for next weekend and all this post has been full of nothing but goodness. I can't tell you what next week is going to mean to me but it's a lot and I don't think Steph knows how much. We've become close over the past few months and I'm just grateful.
A seperate post will be coming out for the blog update as I have some things to address then. I hope you guys are excited for what I've been up to and what is to come. I'll have a post or two coming out before next weekend you can look forward too.
I just feel on a high at the moment, let's bring out rum and coke now!!!
I'll see you all in the next post!!! 
LitaKino