I'm always eternally grateful for the amount anime announcements we get on the daily. Weekend before there were some announcements and other things I found out over the course of this year ALREADY. I can't quite process it all…. Now I have new anime wants for my own collection. LET'S FANGIRL ABOUT IT !! 
2019 is already turning into an amazing year for anime, there is so much to mention that I don't think it will fit in this post. I wrote down a list of things that were upcoming and lost that. . . whoops. Mainly what brought on this post was three announcements over the weekend of anime bluray releases. Guess we should start off with what releases including these announcements and anime series, I'd love to prioritise for my collection.
This is just a fangirl post you're okay with that right? 
---
Sonic X Complete Collection – 28th May 2019 
The Twelve Kingdoms – 28th May 2019 
Kyo Kara Maoh Season One – 30th April 2019
One of my tweets screams my excitement does it not? You can judge me anime tastes all you want in this post, Lita does not care. I laughed at the coincidental timing of these announcements particularly for The Twelve Kingdoms and Kyo Kara Maoh. Literally just last Friday I got an email telling me Australian streaming service Anime Lab had added the first part of Twelve Kingdoms – and season one of Kyo Kara Maoh. Both added to their library then at the same time bluray releases are announced from the amazing gods of Discotek Media.
Which can we for one minute…

Give all the appreciation to this amazing anime company, who have released so many old anime from 90s, 80s and who knows for the future. My year has already been made by these guys by rereleasing two of my favourite childhood series on bluray… Firstly it was Sonic X. I only got to see a few episodes in my early teens and had always wanted to see the entirety of it, now I can. But. . . this wasn't what I didn't see coming. They did the impossible which I never thought would happen,

RERELEASED ALL THREE SEASONS OF BEYBLADE ON BLURAY!!
You can bet your ass all these three seasons will be mine this year. . . mean is this real? someone pinch me PLEASE AHHHH !! Next to Dragonball Z, Beyblade was a huge part of my childhood so this means so much to me and cannot wait to relive it all sometime this year. I still don't have words. As for The Twelve Kingdoms I have always been interested to see this series for years now and definitely will pick this up alongside Kyo Kara Maoh. I never dreamed Kyo Kara Maoh would be re-released but I'm so FREAKING glad it is. Next to Full Metal Panic it's up there, as one of my favourite comedies. Means the entire other two seasons will be released and I can finally have the whole series.
Next to these releases I intend to get this year or for next:
Noein was one of the most interesting anime I've ever watched along next to others such as Ergo Proxy. I remember enjoying it a lot. Strawberry Panic was my first Yuri ever so firsts always will make it into any collection. Marmalade Boy has been on the want list since last year and aching to have this series for my collection. I've never seen the series but all the talk I've heard about it. It has the shoujo troupes I kill over for and be a good trash time. Keeping my list this small is for my own good as most of these are import purchases and they are not cheap. ahaha.
This particular Gundam was recommended to me by a friend who tells me the romance element is good. That was all I needed to know. This might seem like a blind buy which Lita said she would stop doing but… GUNDAM. Lastly because I could have added a million choices on here but Gun X Sword for the past few years, I've been dying to finish. I've seen half of it, but my friend at the time only had half of the series. It's always bothered me to never finishing. This series had a funky, cool concept and to it's characters, was just addicting.
Believe more might be added to my buy list by now but these are my main focus points for now…
---
Upcoming Anime
DanMachi Season 2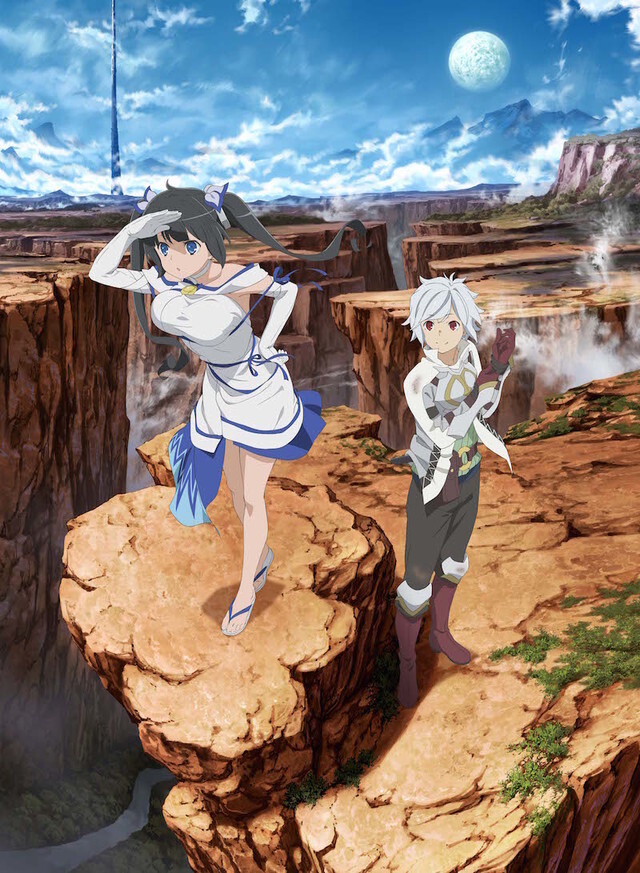 DanMachi was a series that surprised me in 2015. Never thought it would become quite popular and I ended adoring so much. Bell and Hestia make up for why this series is such a fun time and announced this year for a second season this Summer 2019. Including a movie was unexpected but I'm so excited to indulge myself with this series once again.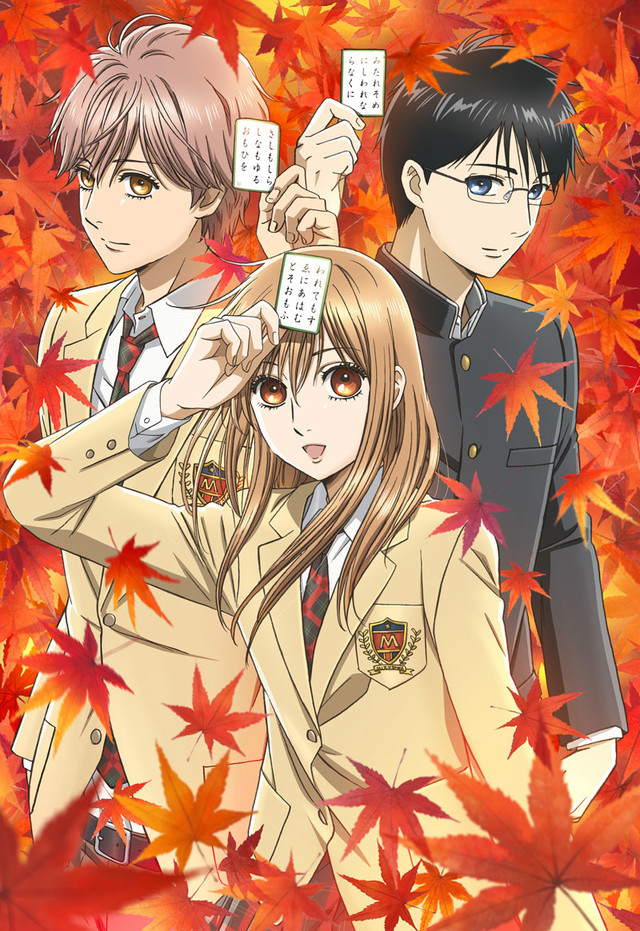 Chihayafuru was my first sports anime ever, who knew the Japanese card game Karuta would be so interesting – let alone a card game. It's been a long wait for the continuation of this series and it's FINALLY HERE !!!. DEBUTING this Fall 2019 psyched for this,  I need my romance development like STAT!!.

Ahh… there is a group us blogger girls that have been waiting for last 4 or 5 years for season four announcement of Haikyu. Any day of the year last year, it was announced of all days my birthday!!!. You bet I flew to twitter in a flash before you could say Haikyu. This is only a kick off event for the season four, but at this point us Haikyu fans don't care. SEASON FOUR IS HAPPENING PEOPLE!! IT'S REALLY HERE!!

I just finished reading the manga for this boys love manga. It was floating around a anime adaptation happening… and IT IS OFFICIAL 2020. Its too far away alas but cannot wait such a strong series that's going to be so good covering mental health. I'll be doing a post covering Ten Count manga in full this month, if you're interested to know my thoughts more. 
---
There's been in between fan-girling. I think it's been a long time since writing a post like this. Not every post you'll make will always be serious but I had feels to get out. All the pretty thing I'm excited for in 2019. Also things hope to add to my collection, this could have ended up way longer if I had added manga. haha. I feel bloggers should do more posts like this just letting out things their excited for. It would be so great to see this especially if you're an anime collector like me what you plan to buy for the next year or so.
I haven't set myself a mass amount of anime titles to buy, these ones are my central focus. To who knows what I'll come across from here but hoping to at least have some of the titles by the end of the year or into next.
Tell Lita what you are most looking for anime wise and any anime series or manga you would love to have for your own? Maybe one you want, if you can convince Lita will be added to her buy list.
I'll see you all in the next post!!
LitaKino