I've managed to get on track with everything in life and blogging, officially can confirm and it feels great. Last of all things to bring back strong is end of POST – A – RAMA. This January one will be a mixture of new and old, I'm psyched to share with you all !!!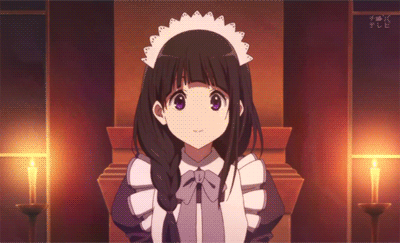 Grandest of salutations for a segment I know many look forward to from me each end of month. I've truly missed putting this out on time, and if this wasn't me. Lita would start off the first one 2019 with a bombastic bang. Prepared to be showered in all blogs posts I've read from all corners of the web, and discover a new blogger to follow. The purpose of these round-ups has never changed, as I do this so others bloggers deserve the recognition as much as any other. Also connect with new faces, as since when I first started out, there are many new faces in this blogging community.
It's hard to keep up right? 
I won't be stalling as will get stuck into, what you guys came for. 
You'll have plenty to read for the next month !!
---

Blogger Posts Galore
Nana's in-depth piece on director Osamu Dezaki known for his work for Kyoto Animation. Nana goes into detail of this man's skill especially on works Air and Clannad. Great piece!!
The Positive Negative Review By Irina 
Irina at it again with another fantastic blogger essay, looking into the different types of 'negative' reviews bloggers will write. People are afraid to write any negative review and she looks at this closely
Why I Love To Read? By Chizure 
It's so good to see Chizure return to the blogging scene. She writes a cracking post on why she loves reading and every reason is so damn relatable!!
True Beauty – Webtoon By Sakura Galleria 
Great to see webtoons being covered more these days. Miipai coverage on true beauty definitely made me want to check it out especially covering the topic body image.  


Rape Me, My Friend By Lina 
Lina writes a thought provoking discussion on the controversy over the rising of the shield first episode involving the false rape accusation. Lina advocates  the misunderstanding of this prejudice against women is completely wrong.
Gonzo Library wrote a great connection piece between childhood Shaman King and the meaning of spiritualism. They divulge into this meaning deeply and how Shaman displays through it's plot.
Gargantia Anime Review 
Takuto is back in the review saddle covering a simplistic that stole my heart last year. Takuto descriptive reviewing style will have you giving this series a go if you're not fan of the mecha genre itself.
Allison's blog is the perfect for romance lovers to follow and her joyous review on Iroduku filled my heart with happiness reading. Capturing the emotional pull this series has over you, when you least expect. Give a ready, trust me.

The Case Of Hana And Alice 
Otaku Brit I've followed for ages now and was nice to see a post from them again. They speak of their experience with this film centring on an interesting friendship between Alice and Hana. Interesting read !!

What It Means To Manage A Comic Book Shop
Morgana over at the The Manga Maven writes a incredibly insightful post discussing what it's like for her running a comic book shop and the work that goes behind it !! Definitely worth your read !!
Celebraring The Degenerate – Yuri Kuma Arashi
Edgyanimeteenblog does a great job describing this series focus on sexuality and love. Exploring sides of human greediness when it comes to love. Very interesting piece.
The Break – Down Surgical Masks And Convenient Stores 
Artemis has started up a new segment answering your questions regarding about Japan life and this was great, learning curve read. Look forward to more of these !!
Mio And Asashi And The Parallel Of Conflicts 
Aya's comparison posts on these two characters she loves, was an enjoyable read. I may not have seen Cinderella girls but the same characters have in regard of feeling needed was explained well from Aya. Nice personal piece 🙂

The World Wide Web Of Human Pain – SSS Gridman 
Oguie Maniax newest blog I've just started following writing a great piece on showcasing Triggers latest work SSSS Gridman.

The Josei's Top 10 Anime Part 2 (1-5) 
Josei I've come across just recently and love writer vibe. It was very enjoyable reading this list of her favourite 2018 anime.
I Watched An Anime is another new blogger to the anime blogging scene and I'm already loving their style. How they describe Kyo Ani's Arrow piercing series is stellar. 
---
This end of post – a – rama is a tad late but finally got around to much needed blogger reading and catch up time. Please go check out these awesome posts and support the newest faces among this assortment of posts.
Hope you guys enjoyed this and welcome back to the Post – A – Rama segment. 
I'll see you all next end of month post – a – rama and next post!!
LitaKino