They say start out small but you'll always end up reaching for bigger goals at the start of a new year. Where I'm over here who just wants to redeem myself with this blog. 
New Year To Redeem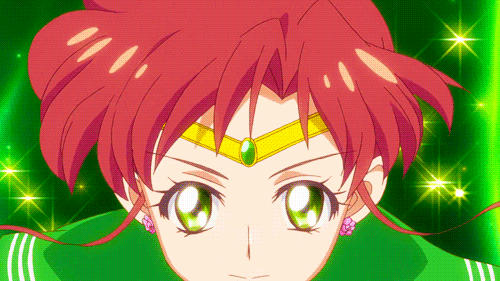 Can't believe it's a new year already but HAPPY FREAKING NEW YEAR TO ONE AND ALL!! If you're still on break BINGE ALL THE ANIME or during your Christmas and new year break had a good one. I'm almost at a loss of where to begin this post as my new year ended on a sour note unfortunately. It felt though a good time to turn my attention to this blog as my youtube channel for the content boost it did, during the 12 days of anime. That was a lot of fun to do over Christmas, LOTS OF HARD WORK, CRAMPING IN EDITING AND LACK OF SLEEP. It was worth it, as I just didn't have the nag to write 12 posts, doing 12 videos was more chill.
It's fair to say 2018 for my blog and youtube was very lackluster for the last half of the year due to real life, though don't need to mention this any longer. It's been all good all round trust me but I'm taking on this new year as a opportunity, as a chance to redeem myself with my blog. But before getting into my 2019 in the works plans you're all dying to know? If you have been around here long enough, I'm always planning something? I'll run through some highlights for me in 2018.
Monthly Favourite 2018 Posts
Coming From Rock Bottom (Owls January Post) – This was my favourite piece I wrote in 2018, discussing the journey of a princess from the series Cross – Ange. Going from the high life to being at the bottom, making her way up to survive.
Attenborough Female Fan Shoujo Cycle – This was a amusing piece had so much run writing. Covering the cycle a shoujo fan goes through the torturous troupes of shoujo.
Skip Full Metal Panic? Your Missing Out Mate – Since the fourth season of Full Metal Panic was about to air in the Spring 2018. It was a great excuse to write reasons to check out the franchise itself.
The Female Appeal Of Gundam Collaboration Ft Ka-Chan – Me and Kachan Anime Reviews had been talking about doing this for a long time, finally happened speaking our opinions on why we love Gundam. Hoping it might peak other female fans interests to give the Gundam series a go.
I'll Be Loving Anime Till I'm In My Rocking Chair – This was a random personal piece, I wrote on the spur of the moment but was more of a reminder. I will be loving anime till I'm in a rocking chair.
 Time To Answer A Long Time Question? Why Jupiter? – As exactly the title saids. I've been asked this many times and decided to answer this beckoning question ahaha.
Banana Fish The Clever Shoujo Complex – You guys will know Naja she brainwashed me into loving Banana Fish. I discuss this series being named a shoujo and  why it's clever at separating itself from its main characters Eiji and Ash. Dubbed as a boys love couple and the unimportance of labels.
---
Podcasts
It was awesome a long awaited project happened with three awesome dudes David Majors, Scott (Mechanical Anime Reviews) And Drak to talk about Gundam 00. A show we all love and it seems in 2019 it will continue this podcast quest together. To talk about more mecha and Gundam. 
Its still a thing in 2019 to do more collaboration podcasts with fellow awesome people I know. To start it off myself and Steph (Two Happy Cats) did a podcast together. Which was so fun and in fact brought us closer as friends. 

Only other podcast I did was with the mecha guys over at the Build Casters ran by Sentai Five and Macabre Chap. Both awesome dudes which we talked about in our podcast discussion Gundam Iron Blooded Orphans, which was a blast. I dare say I'll be returning to do another in 2019… oo who knows? we shall hehe.
---
Scrapping 2018 Make Way For 2019
Looking back on 2018 goals, I was barely successful with anything so what do you do? Set the bar small!! If there was one thing I learned last year was Lita who takes on too much needed to take a step back which is the plan for 2019. Which firstly means I've decided to take a break from OWLS bloggers, if you have not checked out this awesome, equality group you definitely should. We cover important topics in promoting acceptance in disability, race etc through the power of our monthly blog tours. We use pop culture to do this anime, movies, Tv YOU name it, ALL. I'll likely return to OWlS end of February at this stage. 
The Blog Plans

The Manga Mail Weekly – Not the catchiest name but it tells exactly what this new blog segment will be. Scraping the original schedule accept the Friday features which will still be around. Since last year following so many manga collectors on Instagram in particular has reignited my passion for manga. I wanted to incorporate a way to talk about manga regularly and grow my collection at the same time. Being a collector isn't a cheap hobby either.
I decided each week for the entire year I'll be purchasing one or two volumes of manga. Read them and write about them, who knows what I'll feel like buying or trying out so I'm so excited to start this new segment. It will come out on a random day of the week as with shipping can never guarantee what day the mail will arrive. It won't always be manga, finally I'll try dipping into the light novel section. This will be the biggest change to my blog content and hope you guys look forward to this.
Friday Features and Monthly Post – A – Ramas: These two segments will still be going on my blog. The post – a – ramas will come out at the end of each month but with my Friday Features. I've chopped and changed them so much that I've decided to make this a Bi- weekly segment again permanently. Friday Features will be interviews with bloggers especially new ones as so you guys can find out about the new faces in the community. I'm excited to put these two back in regular place again, I know some of you have been  missing it. 
Old Anime – Oh look I've mentioned this before cover old anime… barely has happened. But with all the cutbacks I'm doing for 2019 and reset motivation, you'll be seeing a lot more talk about older series ranging from the early 2000's to 80s. In saying of cutbacks is talking about Seasonal Anime, as my backlog of seasonal is so huge. To think of starting anymore shows is just not going to happen.
Generally Just Active More And Schedule Ahead – Last 3 or 4 months of 2018 where I just dropped off, with scraping my schedule which was the best decision. Writing more has been easier and scheduling my posts ahead. In general to be more active, like getting back to my morning ritual of reading peoples posts for like half an hour. Which already I started after Christmas.
More Collaborations – This has never changed with me to always collaborate with blogger people and friends. I have some in the works currently which is always exciting to me!!! Leave it all as a surprise !! 
---

Other Stuff 
Youtube – Alongside my blog, my youtube content was dead last year. For 2019 the only goals I made was to talk about manga more and old anime discussions. I still loving doing videos but you don't get the same comment engagement as you so do from blogging. Which is a sad reality and steers my attention to my blog more. However my aim is still as mentioning last year to do some podcasts with blogger people, which I'm looking forward as something different.
New Instagram – Next to twitter, Instagram is my second favourite app love to use following other anime collectors and blogger people. I created a new account under "nerdyjgems" where I share about what I'm reading or watching about anime, books and manga. It's been really fun already creating this account and engaging with anime collectors.
---
This was suppose to be short but over 1000 words later. I'm happy with my new changes and direction things are going in. Slow but steady for me as January I'll be primarily still focusing on some older content which next post I'll be covering a beloved Otome adaptation I rewatched over Christmas. I wish all my amazeballs blogger people all the luck with their goals and hopes for 2019. GET OUT THERE AND MAKE SOME BLOGGER MAGIC !!
Happy New Year Friends and Heres To Another Fun-Filled Anime Year !!!
Fill those comments below with some of your 2019 plans !!!
I'll see you all in the next post !!!!
LitaKino