TAG POST!! it's been forever my goodness doing this but this hilarious tag thought now way could pass up and best way to start off this December. What better way to get to know anime plots!! 
What better way to start off my favourite month, HAPPY 1ST DECEMBER !! A month of wallet crying, our hair falls out from rising stress levels and the need to grab a drink just to get through it all. It's a merry month indeed right…? *Pauses silent*
I was tagged by the lovely Jenn and Biblio Nyan to participate in a popular tag currently. Giving in one sentence to best describe an anime, oh my this will be jolly good fun. I've read some tag posts already which were hilarious and let's see what I come up with, haha.
---

Tha Rules: 
Accept the challenge and thank your challengers by linking to their posts. 
Create a post of one-sentence summaries/roasts of at least five anime (or books, if you're doing the other version). 
No spoilers! 

Link back to

Jenn 

so she can check-out your post. 

Challenge as many or as little people as you want! 
Have fun! 
---
1. Btooom 
Any wrongful act much as stealing as a tic tac, gives within our rights to send people we may detest or just want to disappear, put them in a survival bomb hell.
2. Rumbling Hearts 
Where it's double the sex time, messing around with one best friend while the other is in a coma.
3. Free 

A Kyoto Animation venture that paid off big time of bonding swimmer hotties and sweating frantic fan girls who are left overloaded.

4. Full Metal Panic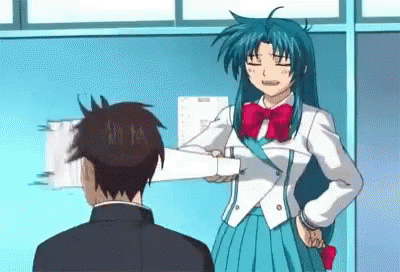 Blowing up love letters, the interest in holding a litre of water with a condom, following Sousuke the crazy military maniac your lungs will become incapacitated. 
5.  Hirro No Kakera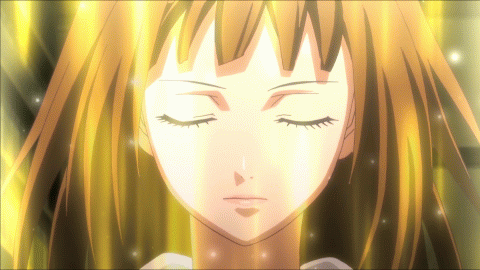 Five sex-god guardians are wasted dancing to the freaking tortoise beat of the Tamayori princess, which never changes tempo EVER!!  
6. Netsuzou Trap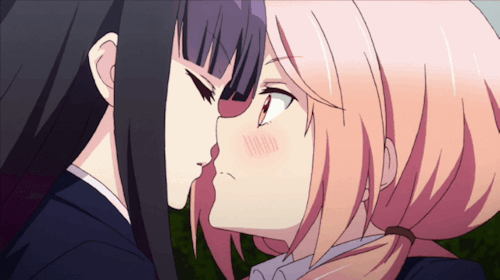 Where the conniving, dominant female has it's prey, pinned, caught and it's all acceptable to their prey anyway.

7. Sword Art Online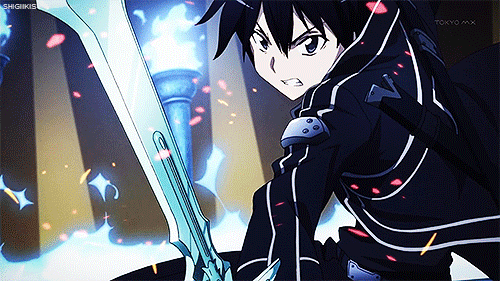 One of those most hated anime people complain about in fact has the opposite affect and their hate making it more popular.
8. Elfen Lied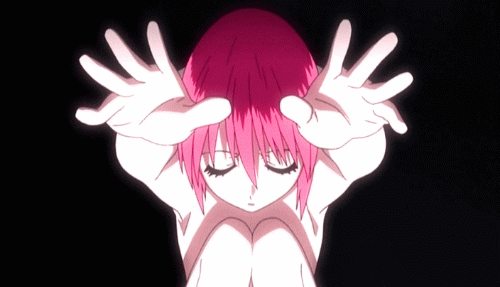 Crazy is perfectly good, to kill those instantly that are kill joys.

9. Kobato
Every time Kobato opens her mouth or smiles, radiates such sunshine and rainbows to dash away the bad.
10.  Scrapped Princess
The title of this anime describes the entirety of the series plot for you, haha.
---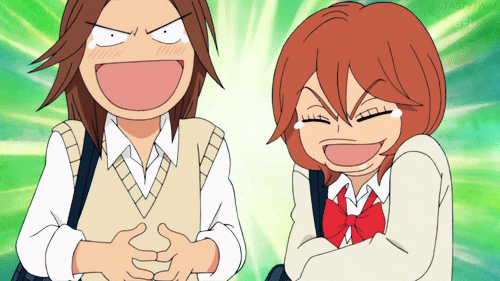 Hope you had a laugh my pretties and here are my victims to partake in this:
– Martha 
– Naja 
– Kachan Anime Reviews 
– Sirius 
– Two Happy Cats 
I'm all keen to see what you come up with especially you Martha muahh. Again hope you had a laugh with this and I have more content coming for the entire of December awaiting. Things I've been wanting to talk about for such a freaking long time, you guys have no idea. 
I'll see you all in the next post!!

LitaKino