Been a hot… should say cold minute but this sunshine Australian life has been an influence. ARE YOU READY FOR A BIG POST – A – RAMA FELLOW PEOPLE !! I'm prepared to go out this year with a bang starting this week… well Lita will do her best.
We're back homies!! 
Three posts in one week, this is a first for me in like 2 months. It's FEELS GOOD on my end. I'm feeling a bunch of emotions right now, my favourite month is coming up for various reasons and all I can say is. Lita has a bunch of plans for this blog mainly, but I'll be posting the odd video on my channel as well. Mostly I want to end this blog on a high note this year, haha more like try my best. I'll do another mini post as what you can expect for December, the old content I've been working on and watching. I've not put a number on how many old posts I'll get out, but lined up some titles to cover. I'm feeling good.
BUT
In the name of all that is awesome and good, time to get to what your all here to read about. Fabulous bloggers posts I've discovered and hope you will find some enjoyable reads. !!! IT'S BEEN TO LONG DOING THIS POST – A – RAMA POST. You can imagine how good it feels to be doing this.
LET'S DIVE INTO THE CONTENT GOODNESS!! 
---

Anime Crave is one of many new bloggers I've come across in the past two months. This loved up list feature five romances, that purely focus on the main pair's relationship through the course of the series. Some perfect choices here, so show some love here !!!
---


The Null Set writes a fantastic piece on the top of context in anime. Expressing there feelings the misrepresentations how for example, Japan produces a anime for example about America and how they perceive life in America. This is not a insightful post you want to pass up on reading.
---

Irina is one of the most active bloggers I know in this community and I really enjoyed her piece. On what YOU need to know before starting a blog, I took it as stuff you're never told before pursuing this hobby we call blogging.
---
Miss Jenn is always a spunky blogger at heart. It was moving reading her personal and thankful post, for people like me who love still following her and tell you that you're writing matters at the the end of the day.
---

Anime Athena talks on a true fact when us fans have not watched anime for some time. Sometimes you find yourself trying to watch some anime but can't seem too. Do not fret as this top 10 list of ways to get back into it, will fix the problem in no time. Awesome, true post !!
---
Earlier this year had the pleasure of seeing Mary And The Witch's Flower which was a delightful little tale. Gory speaks highly of this film in their short review and reminds me I need to talk about this film at some point myself haha.
---
Another romance that has been on my list forever Love And Lies. The manga for this series has always interested me, reading Matt's review on the anime was some great insight into this intriguing series, while not spoiling anything too much It was an excellent fair review so good job !! Can't wait to watch this series myself 🙂
---
This was a super sweet post about cute as a button Urakara from My Hero Academia. Mel clearly loves her like most of us do. Only seeing the season one so far myself, it didn't take to love this cutie bean and Mel's post highlighted this face.
---
Going to Japan one day will happen for me. In the mean time reading fellow blogger people's travels there is always great insight for me. Sam's post on her visit to the deer park in Nara, was a very enjoyable read. Definitely check out her other posts on her travels to Japan.
---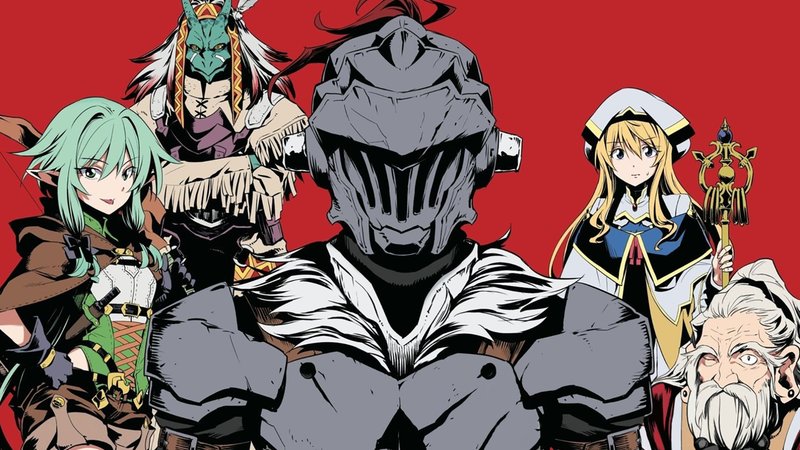 Goblin Slayer upon it's striking debut caused some strife in the anime community and Mistress's post expressing the fact why should this series graphicness be any different from the tropes we find in boys love. Compelling, truthful point stated in this great post !!
---
Another compelling post on Goblin Slayer that I could not share was from Weebroderek. Discussing the content from the series first episode if viewers would engage in similar behaviour and nature of the series. Really great read through 🙂
---

I've deliberately put off continuing Banana Fish for the moment as I had to take a pause with this series oh my god. Kimichi Sama's post describing the heartache this series has caused each week and the comfort Eiji and Ash have found in one another – more on the focus of Ash.
---
Damn this was a powerful personal read from Illegenes expressing her personal relation to After The Rain. Focusing on the point of her personal background and main character Akira seeking acceptance, appreciation due to feeling old loss and guilt. After reading this certainly wish to see this more, definitely one to check out !!
---

It was a month ago reading this but Lucifer gives a solid review on a 80's mecha classic, Area 88 OVA. There is much more going in this OVA, Lucifer dives into characters physiological states and romance troubles. This read made it very exciting to not check out this gem OVA.
---

Slice of life genre has become more appealing to me over the past year and a bit thanks to Amanchu. Ktulu brings another solid review on Yuru Camp, covering the writers real life interests of camping is a reflection in this series. Also what involves in camping itself and joyful watch indeed it will be when I get to this series.
---
This was an epic read indeed from Moyatori in translating an entire Chinese ballad related to Disney's Mulan. She separates this ballads representation from the Mulan we know and teaches us a new side to the tale of Mulan.
---

alfredopasta from moe404 anime blog review on The World Only God Knows has changed some of my opinions on this series. Having watched years ago first few episodes, not feeling gripped and dropping it. I'm prepared to give this series another go as argument in this review that this is a good harem anime, that is unlike others. So well done for convincing me to give this another try.  
---

This was an inspiring and relatable post. I've been getting back into normal reading as of late and reading this by The Bibliophile Empress combining her loves of books and anime. She even has an on going segment for this which is really cool, definitely check that out !!
---

Immediately this post caught my eye discussing the culture of comparisons. I think fans these days are harder to please these days and blogger Leap in their post highlights this point very well. There is no fairness discarding a series because it's not like a classic or will never live up to original works. Great read through 🙂
---
Railgunfan wrote own retrospective on the power of characters in anime, how compared to other fandoms, we take our love for characters to the next level. It's easier to find relation with characters in anime myself personally, the magic is there. As Railgun goes through the main reason of the power anime characters have over us.
---
Hope you have a merry times with these fantastic reads !! Make sure to check out everyone in this post – a – rama post !!! Hope you all emptied your wallets out thanks to Black Friday sales. Your bank accounts will be so happy, mine certainly was prepared so no crying on my end.
Look forward to more content from me as saying priorly, There is things… cooking in the Lita Laboratory!!
I'll see you all in the next post!! 
LitaKino