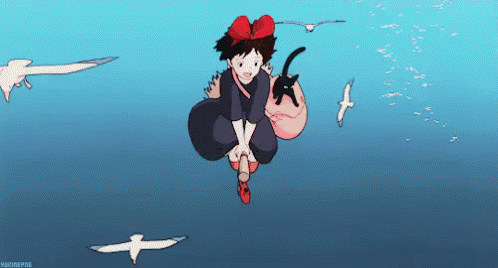 Hi how have you been? Friday Features will appear when they do now, you know time and all. This feature I'd like to introduce you to a pop culture all-round lover.
Get To Know Your Blogger
Pleased to introduce for this Friday Feature Carla from Pop Culture Literary. I've been following Carla for the past year now and gotten known more having joined the group OWLS Bloggers. Having a massive love of pop culture and taking Literature classes, diving into the blogging scene. It was the perfect way for Carla to delve into all mediums she loves, anime, manga, video games, cartoons, comics etc. There is an abundance to read about on her blog full of variety, but even more so how informatively detailed she is in every post. I've learned many new things from Carla's post and feel her blog stands out from the ground.
In every post you can see in her writing the passion Carla has for pop culture and the detail she'll go into.  Thoroughly a blogger you'll have fun returning to for a good read. !!
Posts To Check Out: 
Owls May Blog Tour: Gargantia – For May's tour OWLS looked at the theme May 'Movement' Carla nailed this topic discussing the character Ledo from Gargantia. Feeling torn between two sides analysing his process through it. Great read. 
Theme Delivery Service – This is one of the first posts I read by Carla, connecting the meaning of theme using Kiki's delivery service. Fascinating read.
---

Interview
Lita: You joined the blogging scene last April 2017 since this time, What have you enjoyed or learnt about blogging so far?
I love writing. It's a huge blast for me. Blogging is its own kind of writing, though, unique from other types of writing because it is so conversational, sometimes personal, and community oriented. Since April, I've been learning about several different ways to make a blog more engaging and community-oriented. I love when I see a blogger include a link in one of their posts that takes readers over to a related blog post by another user. I also enjoy seeing community collaboration type posts, community questions, blog parties, and other engagement events. I've also joined the OWLS blogging group and have been learning about how much fun it is to be part of a blogging group.
Another thing that I learned fairly early on is that reading and commenting on other bloggers' work is a lot of fun and is a great way to make connections. I stumbled across a post by LightningEllen who was responding to a question posed by The Well-Read Mage. Her post talked about not blogging in a bubble. She said that if you are interested in drawing readers to your blog or getting involved in blogging communities, you need to go out and experience other blogs. I'd blogged a little bit a few years prior and hadn't stuck to it because it was lonely and boring, so I decided to give Lightning Ellen's suggestion a try, and I've been having a ton of fun in doing so.
Lita: You are quite impressive Carla, that you're licensed to teach English Language Arts. What connection between this and blogging has done for you?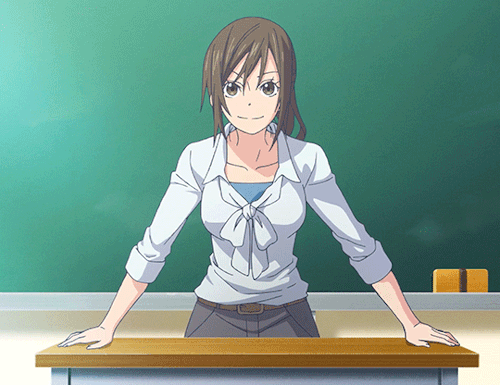 Something that always worried me in school, and worried me when I started studying to become a teacher, was the constant theme of students claiming to be bored and disengaged with the material being studied in class. Why are we teaching materials that we have to more or less throw at our students to get them to engage with?
I've always felt like our various pop culture stories (video games, comics, cartoons, movies, TV shows, new literature…) have a lot of untapped potential for drawing learners in and introducing them to new ELA topics. Sure, it's hard for literature lovers to let go of the notion that everyone loves everything about the literary "greats" that we force them to read. But the focus should be on the ELA topics and content, not on the novels. In 20 years, is it really going to matter if I didn't read The Scarlet Letter but learned what symbolism was through a popular movie or newer popular novel? I don't think so! (That's not to say that I devalue the "great" works of the literary canon.)
Unfortunately, in academia, if it isn't already considered a "great work," a book or other media story isn't worth studying or using as an example of whatever literary device the class is working on that week. I've always felt like this was a problem. English teachers should try to make more connections between the works that their students are interested in and their coursework. That's part of what lead me to want to become a teacher. That's also what lead me to start this blog. I want to make connections between pop culture content and Language Arts content so that people understand it better and are more interested in it. I want people to be able to get more value out of their favorite pop culture works than just entertainment.
Lita: Having such a deep interest in Literary what is your dream career you would like for the future?
Haha, I have no idea!
I might try to be an English teacher at the community college level. I want to help learners who might be struggling with writing skills but want to pursue higher education to learn what they need for success.
Or, I might try to become a data scientist for a company like Niantic (the minds behind Pokemon Go), studying how people use and experience the company's product in order to figure out how to make it better.
Or, I might aim for the National Parks or Forestry departments and try to become a writer for them. Who knows!
Or, failing all else, I'll go figure out how to join or start my own non-profit Language Arts education service like Pop Culture Classroom (a nonprofit down in Denver, CO).
Lita: Out of all the areas you cover on your blog, anime, manga, video games, tv shows etc. Do you have a favourite you specially love covering and why?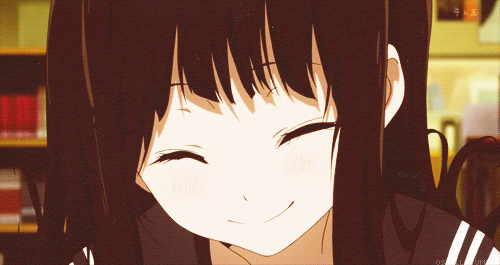 The short answer is that I love covering it all. It's a ton of fun. The longer answer is that my favorite topics to cover are anime and video games. They're also, I feel, the ones that I seem to cover the least often on my blog for some reason. I've always enjoyed anime. I was that awkward kid who only knew about anime titles and had trouble talking about pop culture with friends as a result, because almost nobody in my school or friend group even knew what anime was other than "that Japanese thing Carla likes." My love for anime continues today, which is probably why it's one of my favorite things to write about on the blog.
For video games, I love writing about them because there are so many people that don't see video games as having any real value outside of entertainment. But they do. They have tons of potential that is being overlooked. In my case, I like to find their literary and literacy potential, which is only a small chunk of the value that this medium offers.
Lita: Do you have any future ideas for your blog you would love to implement?
I've always got new ideas popping into my head. I've recently started one of them, the Pop Culture Grammar Bytes, where I use pop culture to go over a grammar topic. I'm also working on starting more community posts where I invite other bloggers to come and participate in a topic (I'm still working on this, though, because so far, they've been unsuccessful! It's time for a new strategy).
An idea that I haven't implemented yet but plan to is a short segment called Symbolism Saturday. Right now, I try to share an example of symbolism in pop culture every Saturday on Instagram and Twitter. I'd like to start sharing these on the blog as well, because I've noticed that the symbolism blog that I wrote (the one that I launched the blog with!) sees the most traffic, and I feel like symbolism is a difficult topic. I frequently miss the symbolism posts though, because I am fairly busy, so who knows how that'll go!
Lita: If you weren't blogging pop culture, what do you think you'd be writing about?
If I wasn't blogging about pop culture at all, I'd probably be blogging about books or outdoor activities. Reading is one of my biggest hobbies, and I'd probably be writing about my experiences with certain books, about critical readings of certain books, about which books are the best for LGBTQ+ visibility, about the importance of comics/manga and young adult literature, and maybe the occasional book list. Otherwise, I'd be writing about how cool being out on a paddleboard is, why everyone should live here in Colorado (except don't, because it would be too crowded!), which hiking trails are the best, why the mountains are amazing, and why you need to see the weird caterpillar I found inside my tent last night. There's also a possibility that I'd be blogging about bento with occasional interludes for exploring Japanese culture.
Lita: Since you are love pop culture and Literary so much, Can I guess you were a book worm as well as a child?
I wasn't too much of a bookworm as a child, actually! I have dyslexia, so I had a lot of trouble reading as a kid. All of those motivational posters about books opening new worlds inspired me to WANT to read, though. I collected many books, but it was such a struggle for me to understand the words on the page that I didn't read unless teachers told me to.
Now, I say that I wasn't a bookworm and that I didn't read, but I DID read. I constantly read Garfield comics and manga. They were easier for me to read because the words (which wiggled and floated around the page like some kind of crazy alphabet soup) were in smaller patches and were contained inside of boarders. None of the adults in my life seemed to value this as reading, so I didn't either. I realise now that it was very important reading, and I feel like it's thanks to this love of comics and manga that I am a huge bookworm today! They allowed me to practice reading in an enjoyable way so that I became a stronger reader over time. Now, I strongly advocate for comics and manga to be treated as legitimate and valuable reading instead of being seen only as only a hobby.
Lita: What are some future blogging ideas, you'd like to give a go?
I am thinking about a few new blogging projects right now, as it so happens. One has to do with dogs, and the other is about childhood! Both projects involve a lot of collaboration with other people. I'm excited about them, but that's all I'll say about them for now, just in case they don't get off the ground for a while. When I start them up, I'll make sure to announce them on the blog and include links on PopCultureLiterary's About page.
---

Follow Carla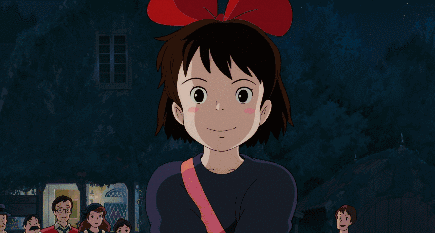 I wanted to say thankyou for Carla being apart of this interview series. She's a fantastic blogger and one to follow !!. If you missed my last interview with Allison click here. This one an overdue interview to come out, apologise it's comes out late Carla.
Friday features will be inconsistent mostly likely for the rest of year, busy busy myself is right now. I'll tweet out when the next one will come out so keep your eyes peeled.
I'll see you for the next Friday feature and post !!!
LitaKino