My blog comeback will be next month, as I've not been posting much this month. It's been a whirlwind of unexpectedness. My current focus is doing posts, that have been long off-put with the exception of seasonal anime. I'm having some fun in this post, to talk about what I'm keen and plan to add to my (already big collection).
Okay… So last update about my anime collecting was January ,Whoops. Since this time past 6 months my collecting has been pretty scarce. Recently put up on my channel my half yearly haul, which relatively quite small, about 10 things. I'm still happy with what I've collected since last haul update, which that post is coming. In those 10 items quite a few were favourites for me, I had been wanting forever. Deciding at the beginning of the year focusing on getting favourites was more important to me.
Glad during this period I cut back a bit on the collecting, but all the while, certain announcements and licensing of many titles. Have had me in excited, anticipation which I've not for a while now. Thought it would be fun to share some things, wish to collect in the next 6 months. This won't be just anime DVDs or Blur-ays but manga and OST soundtracks. I don't incorporate enough about my anime collection, I'm not a collector like others. Who will have monthly haul videos or posts, talking about their new additions.
But let's take a peek at what I'm pining for, and if I don't get… I might not be a happy Lita?
---

Anime Series
Inuyasha Complete Series ( All 169 Episodes/Madman)
$140.00 Approx. 

Inuyasha has a special place with me as one long running series. I'll happily marathon time and time again. One of the first ten anime I ever watched and it took long enough for this complete release to come out. It saids on retailer websites and Madman was released in 2016 but I didn't see it around till last year. 
I'm just happy it has got a full release with all the episodes including the dub, as that's what I watched Inuyasha in originally. Though the only disappointing thing about this release is doesn't come with the movie collection. Just doesn't make sense to me quote "Complete Collection", you'd expect the lot. But no, it's just stupid to me. It not matters now as I already own the movie collection. It's frustrating when collections like this are released and one thing might be left out. 
It's too much of ask to hunt down the original boxsets, I'm not saying they aren't around. But with a series like this, I've dreamt of having for such a long time. My desire to have it new is strong. You'll know about the moment I get this, either on twitter or instagram, haha. 
Marmalade Boy (Complete Series/ Us Release/ Discotek Media)

Marmalade Boy is a classic 90's shojo, I've heard about for the longest time. I have not had the pleasure of seeing this beloved title. Yes.. Lita is going to buy this despite this fact. When it comes to blind buys 90s anime are the exception, depend on the series. I've seen clips and read articles which didn't take long to peek my interest. Just announced from US company Discotek Media, bless that company for giving us older releases. Which never thought particular 90s series would get. The complete Marmalade Boy collection will be coming out 25th September. 
I'll be waiting till it's officially been released and see if it ends being sold on Amazon. Thought say this now, could not be the case, haha. As outside the US I've never bought from Rightstuf, not sure how that would go. I've always been aware from buying import releases, it will be expensive. Every purchase I've made so far has been worth it and have no doubts with Marmalade Boy. I've been craving for a 90s melodrama, romance mess. This is it. 
GunxSword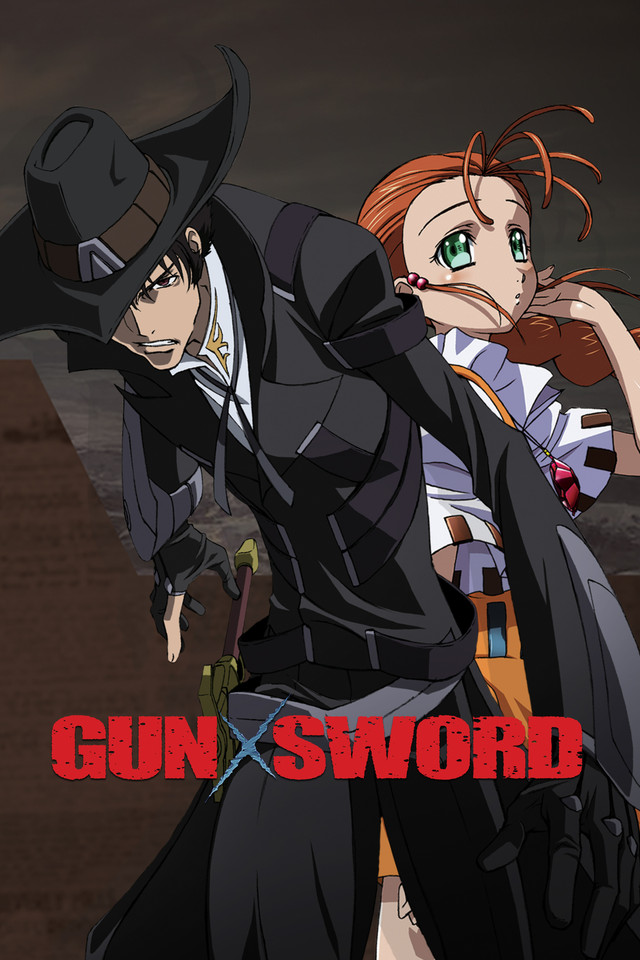 GunxSword was a series years ago, borrowed from the library but sadly they didn't have all the volumes. I never got to finish this action-packed series. Where the series was heading was interesting, riding on the themes of loss and revenge. Main character Von who is in search of a murderer known as the Claw, who killed his fiance. The series had great mix of sci-fi and mech elements, it's one for years now been dying to finish. This series you can get from Amazon and can watch on Crunchyroll (not accessible to Australia). There are plenty second-hand Australian releases through Ebay, more than accessible for me to purchase.
I'm terrible, this series never got put on my priority list, but now it is.
Noein (To Your Other Self)
Noein was one of the most interesting watches, which could never forget. An original story involving time skipping and the future. In the past others have told me the lack luster animation puts them off. Don't be deceived because Noein has an fascinating reflection on the idea of one's self. This series you can buy on Amazon and watch on Funimation. This is one I've been wanting to revisit for years and hunting it down is more than accessible. I know all the good places, haha.
---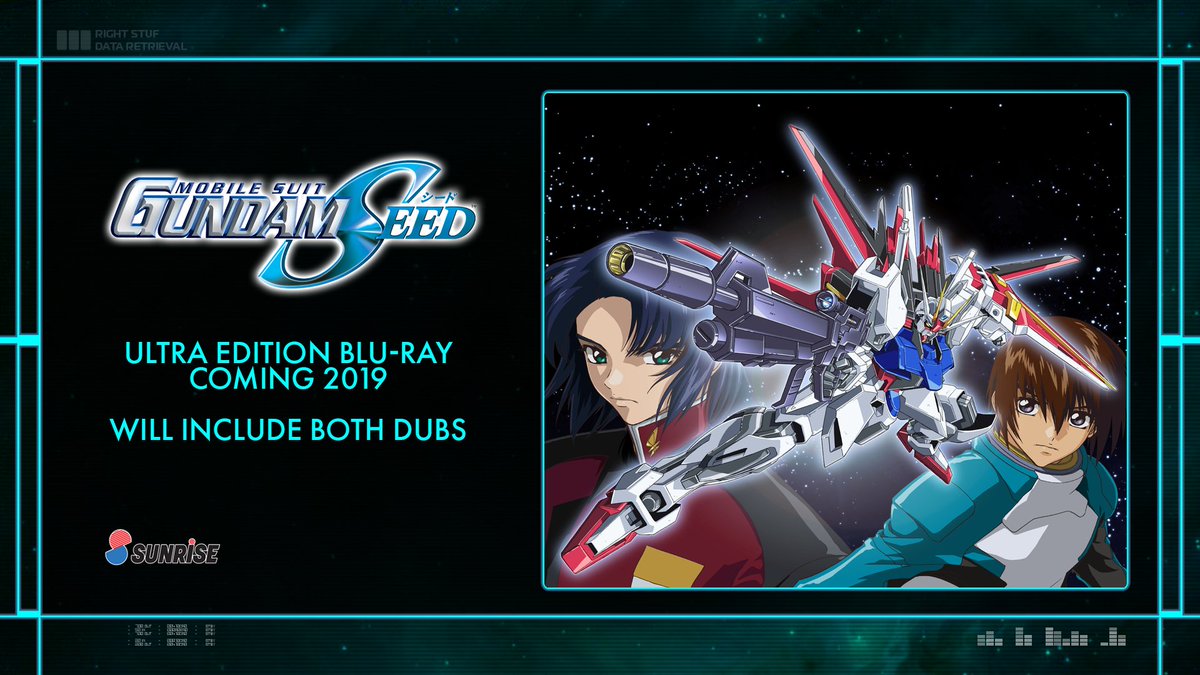 When Nozomi Entertainment decided to announced "oh were going to do ultra edition for Gundam 00", my head about blew off. But then… they recently announced at Anime Expo one for Seed and Destiny. These kinds of sets make you want to cry, companies try and suck the money out of you. I already own seed and destiny…. but not 00.
Goodness, well you already know I need to own these Gundam sets. Not saying I will get 00 in the next 6 months but wanted to highlight. At the sheer torture announcement Seed And Destiny getting an ultra edition. Damn you Nozomi Entertainment, freaking god… damn you.
Bye Bye Money.. eventually.
---

 OST Soundtracks 
Free! Everblue Sounds and Eternal Summer OST 

My desire to collect any CDs of sorts has been years, the access of streaming music. It has changed forever how we listen to music. Honestly it wasn't until watching Nagi No Asukara and Free! that reignited my desire for collecting CDs. The aquatic, entrancing melodies belonging to these series, something so wonderful to listen to. My first time watching Free! and it's various mixes of tracks, got me addicted. I love how varied each track went with particular scenes and been an addiction since – to write to.
Let's even be more honest, when I listen to the Free! tracks, makes me want to swim. Best site I've come across to acquire anime OST is CDJapan, so check out.
If you have been around on my blog for a while, I'm a The Vision Of Escaflowne Fanatic. So the need for me to have the original sound track music for this 'more it seems' series, is great. The music to this series is seriously so elevating, makes me simply listening to. I'm not one to pay attention to music composers of anime music, but Yoko Kanno is one that has always stood out for me. Clever use of her orchestral compositions, creating riveting music for this beautiful series. There are quite a few to track down OST, accessibility is vast but I'm determined to find many as I can.
---
Manga


Aussie Youtuber Simply Gee whom is someone I frequently follow for all the manga recommendations. One that she picked my interest in Devil's Line, now I know this series had a series air in the spring 2018 season. I have yet to check out but the way Gee talked about the depth of story in the manga. Couldn't help but wanted to try it out, with the addition of vampire romance. It's no wonder I'm drawn to such titles.

Victorian romance, Emma I've read the first massive volume of from my library. It's a story of this time period, that makes me cave every time. You know it titles such as Pride and Prejudice, Jane Eyre, the struggle to find love among the social status. It's anything but easy and the story of Emma whom a maid, falling for merchant son William. I know will be an enjoyable read, cannot wait to collect this as I go.
Kimi ni Todoke is my favourite romance anime and I've slowly been collecting the volumes. Currently have up to volume 6 and now just to get to 30. Soon as I have all of them, it will be the most massive binge read ever. Same goes for Say I Love You which is my second favourite, these two titles are my highly anticipated to binge read.

The author is the reason I wish to try out this particular title. My first introduction into Rei Toma's work was The Dawn of Arcana  has traits of Yona Of The Dawn and Snow White With The Red Hair. Strong female lead, plot rides on arrange marriage of two kingdoms, lot of scandal. Thoroughly enjoyable title I need to finish collecting missing two volumes. Anyway going off track I adore Toma's art style and The Water Dragon's Bride sounds charming, so I'm excited to give this a go.

Kare's First Love is a special one to me. The first shojo manga I ever read, constantly I'd be borrowing it from my best friend at the time. Even now it's still the best read and here after all these years. It's a series that has all the shojo traits and troupes packed in nicely for the most satisfying read. It's one of the reasons I'll always keep coming back to it. WHY!! have I not collected it all only 10 volumes. At some point I'll cover in a post about this title but another re-read would be in order.
 
I buy my books through Book Depository now, if you want free worldwide shipping, selection of newer and out of print, older titles and lowest price I've seen. This is your site. 
---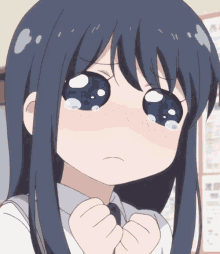 Were you perhaps expecting a massive list? haha that would have been nice but time is money. If I was stinking rich, all of these would have been in my possession already. Trust me there could have been more on this list, but it might have turned into a rolling scroll…a long, endless scroll.

#CollectorsLife 
The following in this post are my main focus of collecting for the next six months. Less anime more manga focus, as I've bought next to no new titles – this year yet. It's the best thing as a collector to have goals like this, otherwise, your bank is going to cry. If by end of December I've got half or quarter of these, I'll be very happy. It is so easy to get distracted by newer releases of old and new, but trying to avoid the temptation is a battlefield. Being a collector is a battlefield, the landmines are the sales and bombs are the prices, haha.
Who knows what will come along to tempt me and I'll pick up along the way. Though first should get onto that haul post, said was due to write.
What titles you are keen to add to your collection or try out.? It would be a-shame for the comment sections to look empty on such a fun discussion as this. *tumble weed goes by*
I'll see you all in the next post!!
LitaKino