Netflix Australia has been boosting it's game with adding newest anime and dramas funnily enough. Had to the chance to finish Good Morning Call from back in 2016. Season 2 was certainly more enjoyable than 1. The same problems for the show still existed hmm…
 
Nearly been two years from watching season one. Which you can read my thoughts about here but the post is from 2016. My writing then was bad, not worth your time trust me. Good Morning Call had been wanting to get a season two, surprised it even got that. Leaving off from season one Nao and Uehara are college students now, living next door to one another.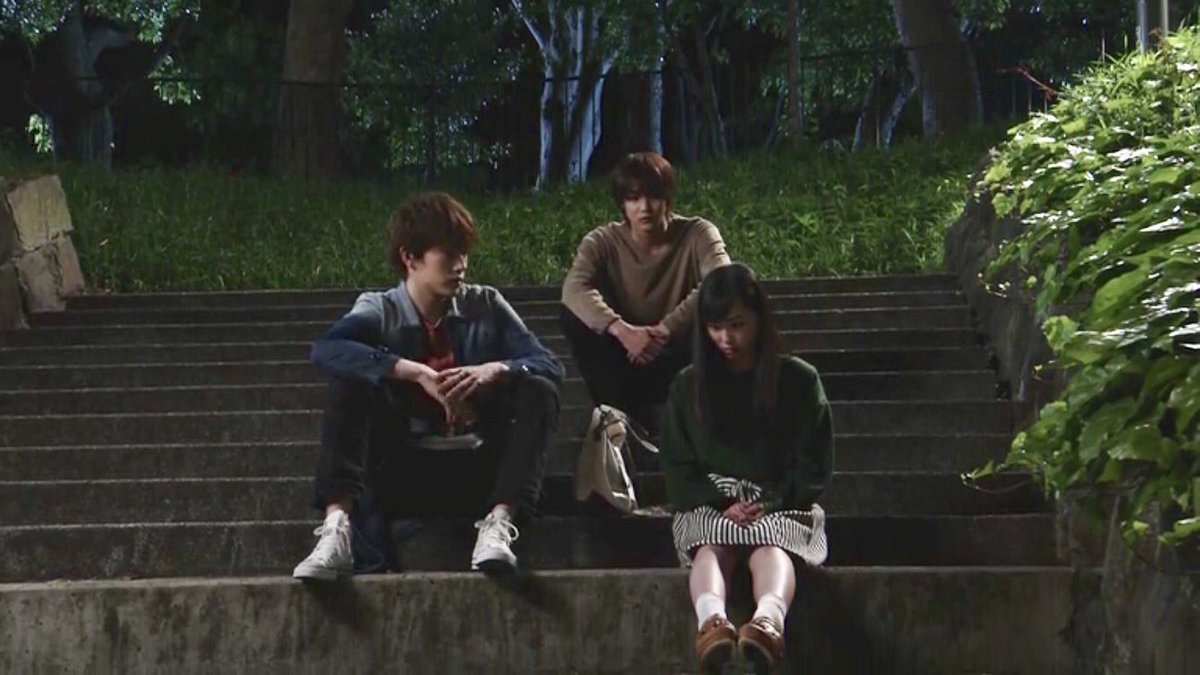 If your not familiar with Good Morning Call, it's an adaptation from the manga. Nao and popular Uehara become victims of a scam resulting in having to live together. Season one was a decent watch, very humorous. Many obstacles for Nao and Uehara becoming an official thing by the end of season one. Season two focus was building up Nao and Uehara relationship, which was hoping would make me like their pairing.
After watching my same feelings from season one remain the same, regarding Uehara and Nao. Both clearly so incompatible with one another, makes it hard to get behind the pair. Nao and Uehara have both problems and bad as each other. Nao is such a sweet thing, I do like her personality but in the end, she's a door mat. Uehara stamps all over, Nao puts up with his cold manner. Uehara is the worst out of the pair, mean why are you with Nao? There was a scene he admits how he likes Nao thinking of others before herself.
Mate, that was not enough to convince me from how you've acted. Uehara is still a character don't give a dam about. All he was good for was a pretty face. Forgot to mention from my initial impressions, being the Japanese "Ken" version barbie doll. Mean don't you think? It's hilarious to me, every time I look at his face. Why does a doll of him not exist?. Speaking of exist what about his personality? that is almost non existent, Uehara is a coward. Up front Uehara is reluctant the whole time for his relationship with Nao, season two still they barely moved an inch. Deeply want to get behind these two but It was half disappointing.
Why only half?
Equally Uehara and Nao's awkwardness with one another was hysterical. Nao's wanting to do lovey-dovey acts for Uehara, dam it's funny. Uehara's reactions usually it ends him annoyed or really mad. In those scenes probably shouldn't have laughed but was hard not too. Nao and Uehara aren't too terrible of characters, they just don't function well as a couple. If they were friends still that might have been better. The moment they went to the next level, it was just so frustrating to watch. There was little progression in their relationship, tiny baby steps. don't expect a sweet love here.
---

The rest of the character cast are more entertaining than watching Nao and Uehara. Nao I still like you, don't worry. The introduction of Natsume and Saeko characters made things livelier in season 2. Natsume seeming your typical womaniser, it was a shock to him. Developing feelings for Nao, prior never feeling attachment to one girl. Saeko, crazy scientist who I wouldn't want to be near during her experiment work. Predictable falling for Uehara which would have been a weird pairing. Both were very humorous characters that shook things up between Nao and Uehara. Personally Nao would have been better off with Natsume, though a womaniser. It seemed to all be pretend with him, as deep down was rather sweet. Natsume was someone that bottled up his feelings all the time. Nao unconsciously broke through his walls, us getting to see Natsume's kind side.
Some good came out of season 2 Daichi getting the girl!!. Daichi's softball team manager Nanase, which was totally unexpected. It made it seem like throughout Daichi was still hung up over Nao. Causing Nanase to get the wrong message, but obviously was not the case. The exposure was good to see on Daichi that someone got a happy ending at least. Not to say Nao and Uehara didn't in the end, just took a while for mostly Uehara to learn from his mistakes. The two still are incompatible to me.
Good Morning Call was not a disappointing watch despite the let down in Nao and Uehara's relationship. It was a very funny, romance watch side characters like Marina, Micchan who stood out brightly. Always trying to knock some sense into Nao. Protagonist Nao's obliviousness towards various situation was hilarious to see. The series has a mix of  funny and sweet moments, despite at times of feeling frustrated. Some might get vibes similar to Playful Kiss adaptations. In my opinion Good Morning Call wasn't as bad in honesty, Uehara isn't as cruel as say Naoki.
---
Good Morning Call is perfect any hardcore romance, drama junkie. I would watch it again in honesty, it was fantastically funny. Just glad I got to complete this series finally and hope you enjoyed hearing my final thoughts. Leave me some thoughts on Good Morning Call. Did you think it was funny? Is it better than playful kiss adaptations?
Till next drama post !!
LitaKino