Fellow blogger people, followers, friends your input is required for this post. Putting forward a question or several, that I've been curious about personally. About the attraction clicking to listen to a podcast, read a blog post, watch a video.

Haha that gif cracks me up, need to finish Hyouka but I'll wait till have it for my own.
Are you a anime youtuber, blogger, podcaster? 
Equally we all have the same ambition when diving into the world of starting either a channel, blog or podcast. Creating content that makes us happy and having fun. Agree? That's how it should be. Personally as a blogger, youtuber it's something I've never forgotten, for as long I've been doing this. Were all just wanting to share our passion about anime, talk about our favourites, share our individual views.
To do we do as bloggers, podcasters etc, community is so vital. Anime community can wonderful yet controversial, but what community isn't? Your own enjoyment in what you put out comes number one but there's another part that comes later. Affecting you and pushing you more forward. The input from those who read, listen to your content. It's something you won't be able to help when delving into this side of anime community.
From starting out here on word press, people I've come to befriend and know. It's become important to me, in the content I put out. You want your listeners, readers to enjoy what you've put out. Give them a laugh, put a smile on their face, start up a discussion. In every piece I produce now, in the back of my mind, the hope others will enjoy it. Plays back there but not forgetting my own enjoyment in the process.
From a blogger perspective, how I run things. My blogger style is humorous and personal, it's what people have come to know me for. Readers want to be able to have a laugh with my posts and be fun.
From a youtuber and podcast perspective, it's all about the freedom. Over time making videos, I've had many stumbles with the process. I never started doing youtube for the money, as what is a great ambition who wish to start a channel. There's nothing wrong with that. It's finally beginning last year feeling more relaxed in what I was doing. When creating videos now, think about watchers will have again, a good laugh. Youtube is still a platform for me to be that much more free.
Starting up my recent podcast, going solo. Big step out of my comfort zone but again, another place for me to let loose my thoughts. On all my other nerdy hobbies and listeners have fun with it.
---
My wish this post gets shared around, to open up a discussion. I've had on my mind for sometime. Our enjoyment as what kind of content we put out is important. What else has become important is the appeal from others. Asking them:
What makes you click on that link, video?
What is your attraction to want to watch, listen, read to a person's content? Is it thumbnails? Is it people's witty opening blog post introduction's? Is it the person's personality? Is it the type of content they cover from discussions to editorials? What draws you in to follow someone's blog, youtube, podcast?
---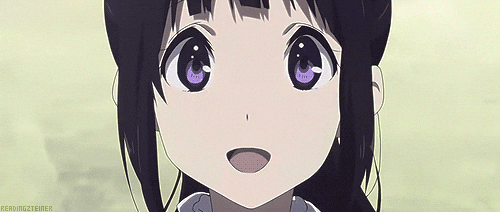 Half of my driving passion to do what I do hobby wise. Comes from the enjoyment others find in what I produce. It's the same for all who love anime and any kind of community. But were talking about our anime community here specifically. So with much appreciation and gratefulness, Please share this post around.
Because. It's not for my benefit of discussion.
It's for all who do what I do.
By Leaving a comment here, or retweeting your answer over twitter. By answering the question above. Your attraction to following another's content. Getting you to click that post, podcast, or video. I'm just going to thankyou to anyone who likes, comments, share this post. Your a trooper and opening this discussion even more.
Your input is what's important here and sharing your individual opinion. Any content creator is always wanting to evolve in many ways but can't do that with you. You readers, listeners, watchers.
So I can't do this alone. Get sharing and commenting my friends !!
Lita Kino