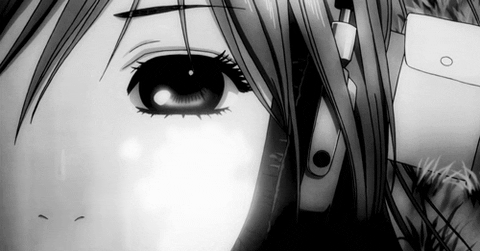 Time to so spread the music love for this April month. Time to chill out and have some fun with this topic.

If you have ventured far along melody lane during our Owls Tour. You must have come from Moonid's brilliant short piece. Expressing their love for "Epic Music" genre such as Two Steps From Hell. How this genre using various instruments create something that impacts you deeply. This April requested from member Auri to explore the joyous topic "Melody". Wonderful choice for us members to talk about our music musings. 
Month's Prompt:
In one way, music is form of healing and self-expression. For this month's topic, we will be exploring some of our favourite musical pieces (anime/drama OSTs, movie soundtracks, music genres and etc.) and how it has impacted our lives and/or reasons why we enjoy listening to it.
---
Too Many Favourites, Awh Man
This month's topic is probably the hardest to write about, off all topics we've had. About something that like for many, cannot do without. There won't be one day, will go by where I'm not listening to something. My music taste these days in pretty all over the place. But I'll get more personal with that bit later on. When it comes to anime songs, man there are too many folks. I'm not alone thinking this? Right? 
In the last three years, it's when I've been paying more attention. To actually listening to OST to anime and researching composers. I'm not an expert in this area not like Taku covered in hispost. Great job man. 50% of music I listen is anime related, these days love to listen to while I'm writing or reading. My early love of anime in my teens, it was always about openings and endings only. Now older it's a mix of OST. For me when it comes to music in general, it's about the meaning behind it. What is being conveyed through moving melodies. 
There are countless favourite songs, instrumental and OST I love. For so many different reasons. Some I'll personally relate too, others moved in a certain scene or through lyrics. We all have our own tastes and reasons for why certain pieces move us. I'll share some very close anime related ones, that made a conveying impact. 

I've spoken before in a review on the 2006 film Origin Spirits Of The Past. Japanese vocalist Kokia who's been around for years. I've loved her for a long time, my favourite vocal performance is the introduction song Chouwa oto ~with reflection. Kokia's vocal range is insane when you hear it, singing live she's even better. A one-of-kind voice you won't hear anywhere else. Kokia's captivating performance through such deep lyrics. Sets the atmosphere for the beginning of the movie:
The seed of silence fell,
a wave of ripples shoot out.
The noise shook the cold forest in my heart.
I can co-exist with it, sometimes.
No one in the forest can hear the silence voice.
Nor the noise under my falling tears.
3 25 15 21 23 1
* In this forest the clamor never ends
and with silence
please bring back the peaceful time
to my whooshing heart
*Repeat
* noise is born is born is born
sinking sinking in the ocean of noise
noise is born is born is born
sinking sinking in the ocean of noise
* In this forest the clamor never ends
and with silence
please bring back the peaceful time
to my whooshing heart
*Repeat 5 times
The Barrier is broken,
the moon dragon god is crying.
with Reflection.
It's a beautiful song of expressing one's love and unity. It's been a song that's known how to wash away stress.
---
Ergo Proxy is one of the strangest shows I've seen. But one thing that's always stuck out to me about it. Is it's opening song Kiri by Monoral. This is a song initially thought would make me sad but it doesn't. Sung in english the lyrics, it's a song about character Vincent. He deals with a identity crisis, loosing sight of who he is and this song expresses that. A song about just wanting someone to just reach out their hand to you. Fantastic song stuck with me for years now. Know you guys will enjoy it.
---
T.M Revolution a.k.a Takanori Nishikawa like Kokia. I've loved for a long time. I'm the hugest fan of their songs to Ruruoni Kenshin and Gundam Seed/Destiny. Ending theme Heart Of Sword so dam catchy and expresses Kenshin conflicted will, inside of himself. Swearing to never kill again and constant battle Kennshin has with this. Gundam as a whole has some of the most action-filled music. It knows how to get you excited, a particular track that does this for me is Meteor.
From the time I heard this was the moment Kira saves the Arc Angel, from being destroyed. After much strain to decide, Kira makes a choice of what he believes is right. Floating their with his new Freedom mecha, this music comes in. It's one of my favourite anime scenes ever, then Kira goes kicks butt. Takanori's deep voice is so captivating and captures this scene for me so well.
---
I've not listened to a lot of OST but two favourites. That on repeat while I write are Nagi No Asukara and The Vision Of Escaflowne. Both these series are dear favourites to me. Nagi No Asukara aquatic, tranquil OST 1 and 2 are filled, some of the most humble sounds. That know how to just soothe you. The show is built upon riveting emotions of love, particular tracks from OST 1 such as "No Matter How Deep""Intricate Designs Of The Waves". They captive this indecision of the characters, how whirlwind all their relationships becomes, through the series. Beautiful use of piano, clarinet, violin, flute instrumentals are simply beautiful. Takes me to the sea, a place I love in general.
Soon as I mention Yoko Kanno well you'll know who she is. Who doesn't know. Known for her composition work on Cowboy Bepop, Escaflowne was the first for me hearing about her. I had no idea who she was till a year ago, haha don't hate me. I was late getting into the interest of composers and such. Listening to theEscaflowne's Playlist of various OST tracks. It was mind-blowing as wish had discovered the wonder much sooner. I'm a 90's kid so Escaflowne's OST soundtracks have that cheesy factor simply love. Orchestral composition using interesting mix of music, you'll hear bagpipes, chimes. This is what Yoko is known for.
There is much variety from such tracksDance Of Curse, White Dove.These two particular tracks I love. Dance Of Curse is very abrupt piece, captivating the dramatic scenes. White Dove symbolises love and expresses about the relationship between Hitomi and Van. There is much variety of instrumental in Escaflowne's OST and unique use of sounds. Each and every track expresses something meaningful in the sequences it's used, nothing you could fault. With this beautiful soundtrack.
---

My Music Musing

I'm that person every day that is singing in the shower, car wherever basically. I'm just like you or me who can't live without music. I've had some music adventures in my younger years, in high school was in the choir for three years. That was a lot of fun, never had a particular high or low voice, was designated in the middle group. That experience just lead to me singing none stop, now I'm not saying my voice is any good. I'll let loose singing a song, you can ask my blogging buddy Lyn. We have our discord karaoke sessions which are always such fun. 
My personal music taste these days is all over the place. I like everything accept death metal. Sorry fans of that genre. At heart I'm a 90's kid so old school is something I'll listen to daily, Britney Spears, Backstreet Boys, Shaggy, Jennifer Lopez to name a few. Nothing beats old school am I right? When I really become addicted to a song it's on repeat for like a month, this phase never ends. Last song on repeat wasJo Jo F.A.B Ft Remy toChurch Bells By Carrie Underwood.
Changes like the wind, most what I listen to blogging is chill, trance music. Something with a good beat likeStrangers – Seven Lions . I'm pretty easy when it comes to music these days, accept newer stuff. Does not have the greatest appeal, it will be rare, I'll actually like a track. Radio needs to have a anime station like desperately, be the greatest thing ever. 
So here a few songs that have stuck with me for such reasons. 
Everybody has a song that makes them cry. I lost my nan back in 2013 to advanced lung cancer, it was an unexpected being diagnosed out of the blue. She was the closest person I was with in my family. I had a very special bond with her, from being Australia. That she was in decline was hard. I would have given anything to be there near her.
After her passing it wasn't till three weeks later finally all the feelings caught up to me. I'd never cried so hard before in a long time, being told she passed. It doesn't hit you when your told that. When you already knew they didn't have long, the overwhelming pain didn't come till after. Most sucky thing ever. This song was a comfort for me that made me think about my nan. It's a realise every time listening, singing to it, seeing a positive light not negative. It's a great song about those who are gone, are still watching over you.
The Corrs a band from Ireland. Are not everyone's cup of tea but I've loved these guys for years. All members family brother and three sisters. Having a christian background some of there songs are about christ. But ones like this Breathless are catchy tunes, can't help make me feel happy and uplift. A lot of their songs like I Do What I Like are great happy tunes to give me a pick me up.
Combining two in one here Phil Collins is a legend man. I've loved him for freaking years and years. Songs likeCan't Stop Loving You, In The Air Tonightjust know how to get me going. My dad got me into this man and he sings with such meaning and passion. I'm a Disney freak, any Disney song that comes on, I'll be singing it. I love every song Phil Collins did for Tarzan, it's so satisfying listening to such tracks a Son Of Man.
One genre that is least liked is country. Trust me I hear way back, it wouldn't make it onto my playlist. Well.. now there are a few. Popular country girl Carrie Underwood, I've become an avid fan of over the years. Compared to her track Before He Cheats and a favourite of mine Little Toy Guns, I've seen her growth in the meaning of her songs. Little Toy Guns talks about wishing you could convey your anger, frustration. Letting it out like toy guns which do no damage. Carrie's twangy, sassy take on country music has been a big game changer for me. In how I view country music, country music I've come to realise is about raw and honesty.
Man of rap Eminem is not a artist, never dreamed I'd get into in my teens. He's stuck with me even now. Accept that Ed Sheeran collaboration song he did, that doesn't exist to me, sorry. Loose Yourself  had a great standing message, to take every opportunity that comes your way. The man raps about rawest stuff, that you'll connect with no matter what. Love him, Love him.
I've always believed in the saying "Music is like a window into the soul" through a person. What I hope for people reading this, or our others April posts. You get to know us a little, it is like were sharing a piece of ourselves with you.
---
Thankyou for letting me indulge for this months April tour Auri. For picking this topic. Hope you had fun reading this and please indulge yourself down below. By telling me some tunes you love, anime, Disney, whatever. How they have impacted you?
Here's our April previous posts:
1: Shokamoka (Shokamoka's Blog of Wonders)
4: Auri (Manga Toritsukareru Koto)
10: Matthew Castillo (Matt-in-the-Hat)
14: Takuto (Takuto's Anime Cafe)
20: Scott (Mechanical Anime Reviews)
Up Next is Dylan to finish our April tour. Who will be doing a youtube video covering Wolf's Rain/Yoko Kanno. Look out for that sounds very interesting.  

Want to know more about Owls Bloggers or Join our team!! Click here 
Follow us on Twitter and Facebook to keep up to date with other members posts and announcements
I'll see you next month for Owls and next post!! 
LitaKino