Has everyone been good for the easter bunny? Get any chocolates? Advantage is taken upon this joyous time. Half price chocolate is awesome for us adults.
I don't know how else it is for world wide. Currently it's the long weekend and easter everywhere. The meaning of easter has gone poof, just like for Christmas. Much anymore accept for those religious. Which I use to be apart of a girls scout club, attending church regularly it was fun around this time. Especially for the easter service. Ahh good times.
I mentioned to you guys last week that, my egg basket is all full of blogging goodness.  There has been some great content as usual to showcase to everyone. Hope you find something great to read or follow a new blogger.
Time to unveil this goodies!!
---

My Love Story | 5th Anniversary By Arthifi's

Arthifi's wrote a personal piece about his 5th anniversary with his boyfriend. It was such a cute story in how they got together with their partner. You guys know I love reading personal posts and this is a cute one you'll want to read.
---

Magical Record: What Is A Magical Girl? By Andrea 
Any anime fans have grown up with sailor moon, magic rayearth magical girl shows. Andrea wrote an interesting perspective using various series and characters, in the different interpretations. In what is a magical girl. That does a magical girl have to be a girl? Do they have to have super powers? If you like your magical girls. Definitely give Andrea's post a read.
---
 Ratings and Their Effects On Me By Ameithyst 
Ameithyst wrote a short discussion piece when it comes to rating anime on sites like MAL. They bring up their view point of their dislikes for ratings and how they would watch series. Particularly those popular titles above other series. It's one of those posts that make you think about your own preferences and great discussion.
---
Tsurezure Children Review/Discussion By Banjo The Bear 
Romance is so my jam and is certainly Banjo's. Their review on Summer 2017 Tsurerzure Children praises at the series great juggling each couples romances. Having equal focus and the series just oozes on the theme of love. I really enjoyed Banjo's overview on this series I have yet to watch. Must make this priority on my romance list for certain now.
---
Anime We Love: Steins Gate By Doaks 
Steins gate is one of the many popular series have yet to check out. But Doaks blog segment where they discuss a particular series with a guest. I really enjoyed this discussion on Steins Gate discussing with their podcast host. Reasons they love the anime and focal features about the series.
---
Devil Man Crybaby Could Have Been A Master Piece By Cat 
Devil man crybaby still have yet to see this popular series. Certainly brought a whirlwind of discussion at the start of this year. Kat speaks her opinion on the minor things that for her could have made this show great. Their dislike for how at points the show became confusing and not enough episodes to explore plot, characters. Great short piece to have a read over.
---

Content Oceans Is It Too Much? By Chris 
This fantastic piece discusses the enjoyment factor in reviewers whether youtubers/bloggers. People making content for the sake of content and do it for the money. About being your own voice in this anime community and doing the content you enjoy. I'm all for my enjoyment coming first in my content and this post agreed with mostly what was being conveyed across. 
---

The Prince And The Dressmaker Graphic Novel Review By Blossom Reviews 
Graphic novels have barely read any when it comes to reading and this was a fun read. The friendship between a princes and seamstress, exploring gender, youth in a relatable sense for readers. Through it's expressive and colourful art style their is much more to this fair fairy tale like story. 
---
 Wonders of WordPress: Comments, Likes and Supportive Bloggers By Chizure 
Chizure wrote a heart warming piece expressing her fondness of the blogging community. The kindness blogger share around through liking and commenting on other people's post. They express the importance in the support for any bloggers and that a like or comment doesn't hurt to leave someone. This blogging community in here is wonderful and so is this post you should definitely read.
---
Citrus Anime Review By Lena 
I've been episodic reviewing this series for manga tokyo and Citrus only finished up this week. Lena's overview of Citrus was interesting to read about the balance of good and bad. As their an avid lover of Yuri, from reading the manga. It was interesting to learn their thoughts on how the anime representation differ to the manga. Citrus had it's good and bad. 
---
Red Garden After Thoughts By When Sirius Writes 
I'm getting addicted to reading Sirius after thoughts post as keep getting introduced to new series. This was a incredibly interesting short read on this murder mystery anime. They put this series in a surreal experience for them and immediately was added to my anime list.
---

Five-ish Great Romances In Mecha Anime By Scott 
Scott has done so much better at me with Mecha March. I've failed. But really enjoyed reading this list of favourite anime couples in mecha. This has inspired me to write my own list so thanks buddy.
---

Friday Feature: 3 Reasons Why Sailor Jupiter Was The Best Of The Scouts? By Karandi
When I saw this article pop up on my reader was like….. you love me Karandi. Cracker of a post in three points why I'm the best. Nothing more to say. Muahhhh !!
---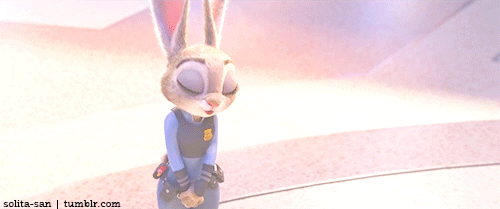 Wohooo this was one of the better Post – A – Rama's right? Maybe next month I'll have 20 to feature. We will see how I plan this. Hope you guys enjoyed this end of month post – a -rama. Found a new person to follow and content to read. 
 
Have a great weekend one and all !! Eat all the freaking chocolate !! I intend too 
I'll see you guys in the next post!! 
LitaKino