I don't even know anymore with the title I call these Friday features. They were boring titles previously don't you agree? 

There was no Wednesday feature but if you followed me on twitter. There will be a post out tomorrow Saturday, I needed time to write and plan. That's all I've been doing this week planning for posts, among other things. Top of that my plans for the weekend have been shot, basically fell through. Which means I'll be spending writing honestly which is fine with me. Slowly but surely especially next week, content will come out now I'll have the chance to write it.
On a brighter note I've managed to read through a huge chunk of blog posts by others. So I have find some inspiring and great content.  But for this week's Friday feature it's all about older posts went in search for. I've found some good ones for you guys to go check out so… 
Who are my features this week ? Let's find out!!! 
---

Blogger Feature 
This weeks blogger feature goes to a blogger that will leave a smile on your face, Fueled By Smiling. There is plenty going on over on this blog with their fun feature segments. Every Sunday featuring a smile from a anime, segment on life lessons and covering seasonal anime. I enjoy reading their Sunday smile segment every week when I have chance and overall it's a really fun blog to follow.
Add a smile to your blog!!
---

10 Best Things: Kiki's Delivery Service By Moyatori 
Did some digging around for older content and came upon this fabulous list. In ten points discussing the best features of Ghibli's beloved Kiki. This is a wonderful film about adolescent and if your in need of a reason to check it out. Make sure to give this detailed list a look over.
---

Orange And Learning Life Lessons By Banjo Bear 
Banjo wrote a beautiful, relatable piece on Orange. I've read manga and holds a powerful message to live in the moment. Not have any regrets, that's what is conveyed in their post. I have yet to see the anime but better get on that after reading this reminder of a read. 
---

Trigun Call Now and We'll Double It By Mythos (Backloggers) 
Trigun is a classic 90's anime next to cowboy bepop (which only seen half of, don't hate me ahh). Mytho's discussion is truly worth your time reading going into the back history of this anime. Covering the inner dimensions of Vash character. Really enjoyed this read !!! check it out. 
---

Top 5 Feel-Good Anime By Artemis 
After a long day or when things aren't going all that amazing in life. You want to plank your ass on that couch and watch something with the fuzzy feels. Artemis post will cover this for you with 5 slice of life series, that will soothe the soul. Personally haven't watched any of series that have been mentioned. But after reading I'll be giving them a go as Artemis brings compelling, convincing points. 
---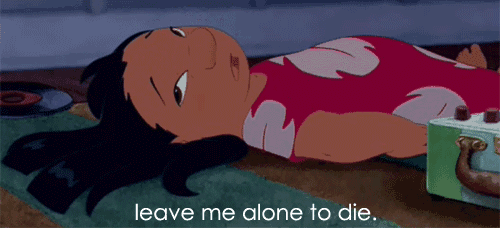 Hope you guys enjoyed this week's features!!  Make sure to check out everyone here again I'll be in search of older content next week. Saving all the blog posts I've read for the end of month Post A Rama.
Have a great long weekend for those in aussie land. I'm off to start a new mecha series I've wanted to see for a long time. Look forward to a review on that next week is the plan. !!
Happy Friday!! 
I'll see you all in the next post!!