This Friday feature is a day late but it's here. As yesterday I wanted to get out my first Mecha march post.


While everywhere else in the world is drowned in snow. Of course I feel for your souls but it's Autumn in aussie now. But summer weather is still around, Autumn weather here is so weird. I'm sure some of you would rather that than snow.
Not like last week the humid weather has gone and its been pleasant. As for things on my end blogging wise. Things are moving swimmingly honestly, I've been putting my blog first. Youtube and other things had been put on the back burner for a little while. Slowly getting around to what have been left in the dust, like some collaborations *cough*. I'm working on it. As it's Mecha March expect some Mecha related posts, as for when they'll be out. That will depend upon time to sit down and write, which shouldn't be a problem this month.
There are many series I wish to start and rewatch. Lord knows what I'll get around to talking about but long as Gundam 00, gets a mention. I'll be happy honestly I'm near completing this series so close. But this week I've read some great blog posts. Not had chance to go look for older content, I'll do that for next time!
Time to see what Cool features I got for you this week!!!
---
Blogger Feature 
This week's blogger feature goes to adorable female ani blogger Kurumi from Kurumi Shim.  Kurumi's blog is the place to visit for fun discussions and lists, these are reasons I keep coming back. There blog motto 'Awaken Your Otaku Soul' is no lie as reading Kurumi's content will certainly do that. They cover upcoming seasonal anime, manga, dramas. Kurumi's lists are one thing I'd highly recommend going to read. They have a knack for finding older showers and bring a great view point. In the reasons to checking out what Kurumi is recommending.
You won't be disappointed follow Kurumi's fun blog !!!
---

Reading, Writing & Awards – Trying To Keep Up (Keep Failing)  By Jon Spencer 
If your a blogger then you won't be the only thinking. "I haven't read or wrote nothing". Jons personal piece on his struggle with keeping up with blogging things in general. Is a task itself and just found this read so relatable. On a weekly basis I'm struggling to keep up with reading others posts and miss out on others content. Great piece Jon. 
---

Junjou Romantica: Misaki Needs Trauma Therapy and Usami Needs Arresting By Ktulu
Haha the title of this post drew me right in because it's true. Junjou Romantica was my first introduction into the Yaoi genre but it's not the best introduction. As Ktulu highlights in their review, could not disagree with some of the series issues. They brought up and this was a fair review. As this series certainly won't be everyone's cup of tea.
---
SDF Macross 01 – 03: Light Strikes By Humble Ace 
I've been enjoying Ace's reaction posts as they make their way through this Macross series. Macross has been a series, I've wanted to delve myself into more and reading these posts have been the push. Def check out Ace's reactions they are funny.
---

S-CRY-ed Anime Review By Nefarious Reviews 
There is a new mecha series for me to check out for this month. Thanks to this great review by Nefarious Reviews. A well structured review for an anime I've never heard of now really enjoyed reading this. Sounds like a great action mecha in my book. Check out Nefarious review for sure. !!
---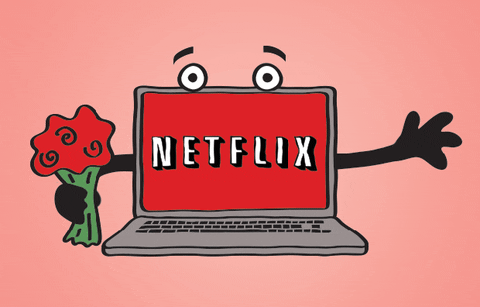 Hope you guys enjoyed this Friday Feature as well and make sure to check out the awesome features this time around. I'll be in search of older content over the next week so should be a good Friday feature next week. 
Have a great rest of the weekend. I know this one is out late but I'm off on my date with netflix and reading for the night.
Expect some mecha post tomorrow sometime. 
I'll see you all next post!!! 
LitaKino