Last week was hell busy, so no writing got done till the weekend. Sorry there wasn't a Friday feature but it's about time for a post – a – rama time.

You should follow me on twitter to know when a Friday feature won't get written. Keep telling myself to write these earlier but that still doesn't happen lately. This week has been more peaceful so I've had chance to do some blog post reading, not a lot but some. Balancing when I write and watching things haven't found that balance yet, and taking on loads of side projects. I have about three things in the works right now and don't intend to load on more than that. Till I've completed those but those surprises will come out this month. No more me making promises of when things come out.
Though that Ani blogger roll I've been working on will be published this week. Aiming to have out Sunday, giving myself more time to make sure happy with it overall. I know you'll like discovering more bloggers to follow, is my hope with this new revamp of the page.
Let's just get into it!!
Who have I discovered for this end of month Post-A-Rama !!
---
Crimson Shell Review By Drink Coffee And Read Books  
Jade from Drink Coffee and Read Books is a book blogger I've been following for sometime now. Funnily enough they are from the same part of Australia I am which is cool. I enjoyed her short post on a one shot manga by Pandora Hearts author. Jade makes it sounds intriguing and magical. I've been curious about the series Pandora Hearts but it always looked confusing to me. This short post has put Pandora Hearts in a more understandable light for me.
---

Girl and Panzer Review By Raistlin 
Raistlin is almost whenever I look commented on every post I put out. Very supportive fellow. Recently had the pleasure of reading his thoughts on a beloved "girls do cute things" series Girl Panzer. I had no idea until now what the series was about but after reading his review. Must check it out, Girls in tanks sounds interesting and sexy at the same time.
---
 Friday Feature: A Brief Reflection On Streaming Anime In Australia By Karandi
Karandi has become quite the popular in our ani blogging community and wish to congratulate her. Announcing about her book which is amazing, Check it out here. Earlier this month Karandi covered an topic, eventually I was going to get around to talking about. What streaming anime is like here in Australia, it was great to read someone else experience and eye opening. America you have way more access than we do !!
---
Mayo Chiki Review By OOCentral 
I had nearly forgotten about series Mayo Chiki. It was indeed a funny romcom when first watching it. Reading Alex review recollected how much I enjoyed the series and the two main characters with their own issues. Trying to help one another. Alex is right this is a weird series at points but it's a happy watch all round.
---
Hello, I'm Queer And I like Darling In The Franxx By Jakitauji 
Personal posts are my favourite read above anything else because it's stand to me. How brave people are to expose out their feelings, so widespread. Jakiba expresses his feelings on Darling In The Franxx covering sexuality themes. That it doesn't take offence in what other people have been discussing as how can "Queer" people like this series. It's my belief with the sexualisation the series has displayed, does not take away the interest in the show for me. Very touching read Jakiba.
---

More On Diplomacy In Yona Of The Dawn By Let's Talk Anime 
Zoe wrote a compelling strong post on Yona Of The Dawn for Owls Diplomacy tour last year. She explores the theme deeper drawing a conclusion of how Yona of the Dawn handles the theme of Diplomacy. Really great piece from Zoe.
---

Why I Love Magical Girl Anime By The Animanga Spellbook 
This was a fun read on why Conan really loves this genre and some true, great points are made in his post. Pretty much sums up why I love them and have still so many to watch. They're a genre that knows how to bring a smile. 
---
Shiki Review By Rodrovich's Anime Blog 
Shiki is one of my favourite vampire series and this was a enjoyable read of the good and bad prospects of the series. Some things I failed to talk about in my post about the series, I didn't care for a lot of the characters, parts were slow. Most I agree with what Rodrovich has addressed is how I feel.
---
Earthsea, Ursula K.Le Guin and anime's question into Western Fantasy By Elisabeth 
Elisabeth from Littleanimeblog wrote a amazing, informative post on a ghibli film I feel is misunderstood. Earthsea was directed by Miyazaki's son and has had mixed reviews in regarding people's enjoyment. Certainly is different to the other ghibli films but Elizabeth highlights the history behind this films. It enlightened for me more about this film than ever and possibly made me love it more. 
---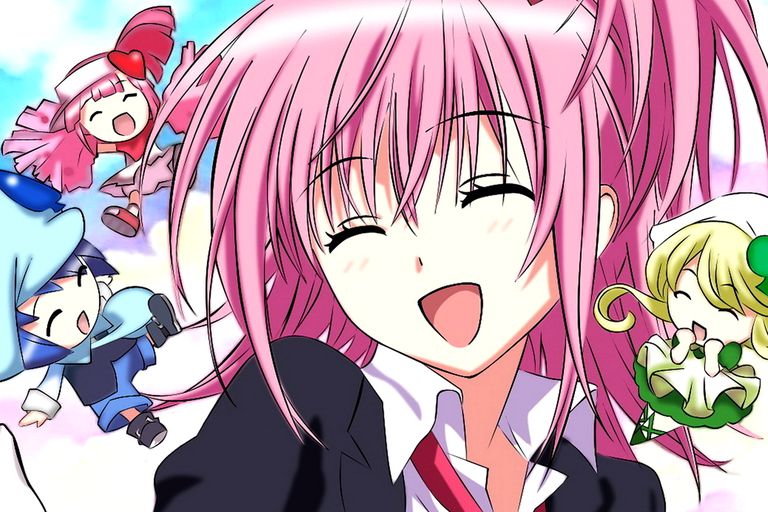 Hope you all enjoyed this post – a -rama end of month edition. Wish I had read more but certainly will be more for next month. Please check out everyone and their great posts!!
Hope you all have a great weekend ahead and I'll be writing like usual probably. Getting ahead is what I'd like to do. 
I'll see you all next week for the usual Friday Feature!! 
LitaKino