Day 12
Saved best for last.
Friends,
Merry Christmas !!!!
Currently writing this morning of Christmas it's early like 8am because it's quite warm. A warm Christmas is something different to experience from England to Australia. I get asked a lot what is it like and usually say it's different and something I've grown to love. But doesn't mean I don't miss my cold Christmas with all my UK family. This time of year always takes me back to England mean how can it not. Compared to Christmas here is aussie it's pretty quiet and one thing I'll say I miss is the loudness, my cousins running around screaming, devouring every present within sight.
It was a party bonanza !!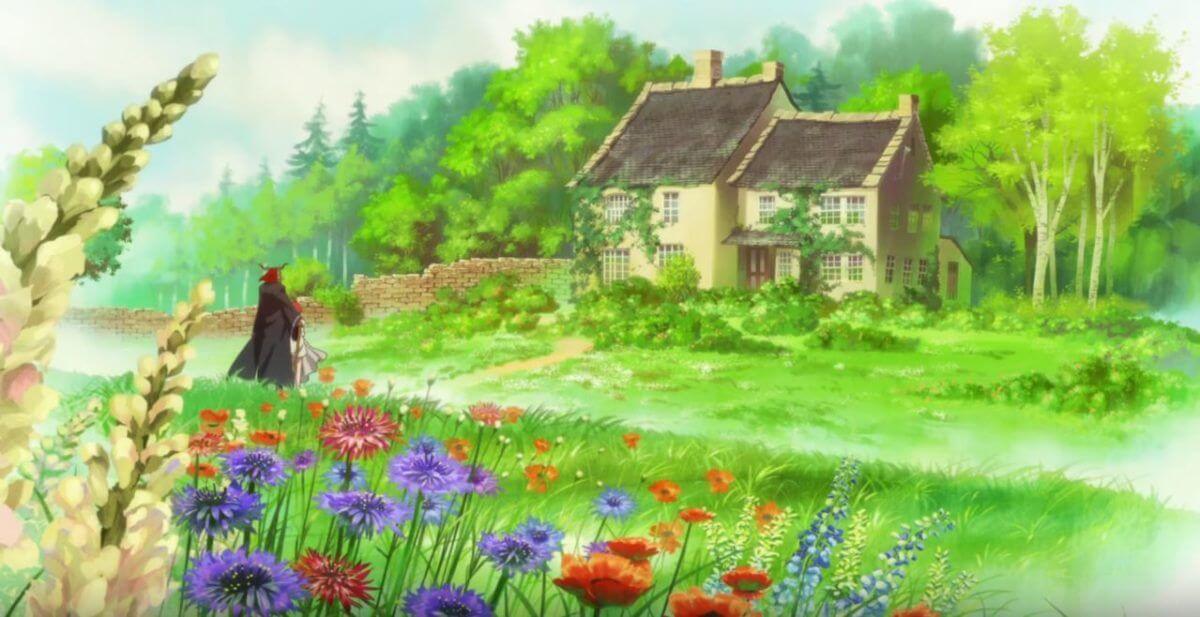 Fall season 2017 The Ancient Magus Bride is the most enchanting thing I've seen in a very long time. Don't you think it's that mix of Harry Potter and Disney's Beauty and Beast? Combining these themes were given a fantastical, magical realm that is full of such mystery that draws the eye in. This series has me in the palm of it's hand and that grasp will only get tighter. Currently up to the current episode and this series continues to take unexpected turns especially regarding what create Elias really is. How that element is being handled is brilliantly Elia's back story and his intentions with Chise.

I honestly don't care what anyone questions if the setting of magus bride is sticking in with true english heritage and history. It is because you should go read Irina's post on that. Brilliant job my dear. The english charm is there. It was a funny moment for me around episode two or three seeing in the image above. All typical english food, meat loaf, fish and chips but it didn't stop there. The anime's surroundings cottage, woods, common flowers daisies and poppies. Wit Studio did a amazing job in capturing the english charm, it made me think about the woods. I would go often to with my family and walk our dog in the spring, would be full of daisies. That is something truly miss. It's like this anime was made for me you know. haha.
The thing I love most about the Ancient Magus Bride is the side characters or strangers Chise and Elias have come across so far. Each have their owns story and I've become so enveloped in that, enough within a short span of time to care. My favourite is episode five so far about two lovers. Without spoiling one of the characters become manipulated into doing anything to make his partner well again. He became lost in despair along with his soul. It really hit me when finally the lovers find their way back to one another. Thanks to Chise it was all so bittersweet but leaves that tangy after taste. A good taste in remembrance of this particular episode.
The ability the series portrays in the connection of strangers Chise and Elias come across. Coming to feel something for these minor characters is done well.
---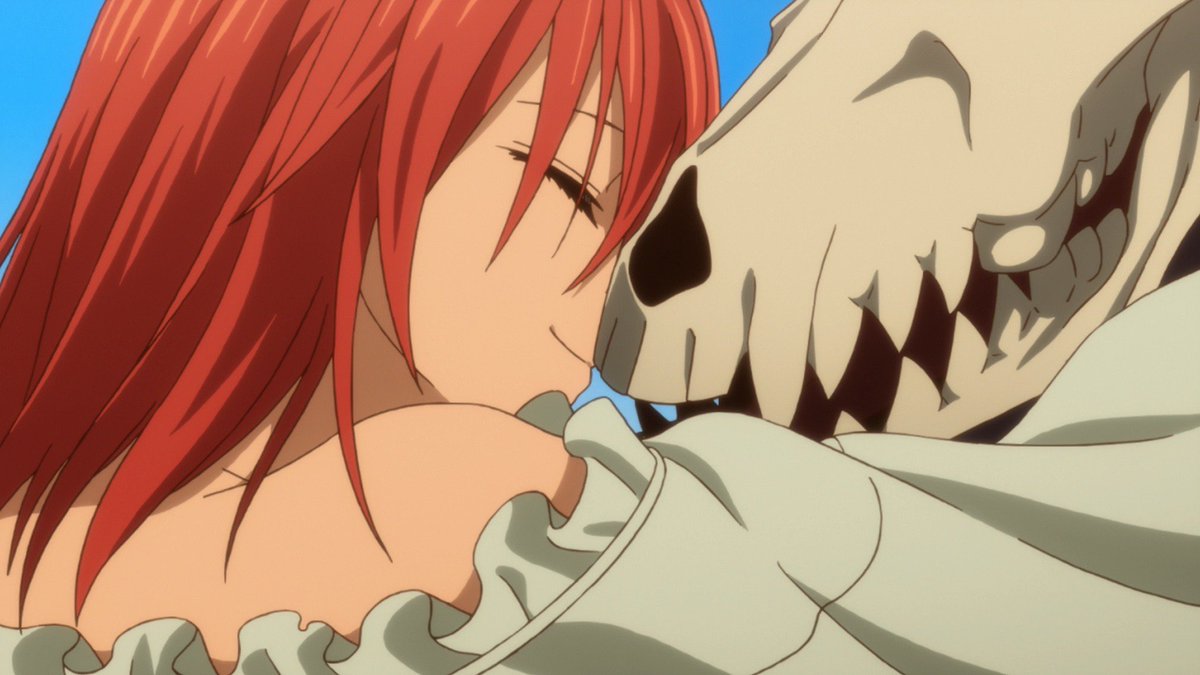 If your not watching the Ancient Magus Bride normally don't preach this but highly suggest you do. It'll be the most fascinating thing you'll have seen in a good long time. There is not much could now fault about the series right now, it's hitting all the right buttons for me and enjoying minute. Though minus Elias intentions and buying Chise from an auction that is for another discussion I'll do, mostly like this week or later on. When the series finishes airing I'll do a proper piece on it but for now will enjoy at my own leisure. I'm thankful really that this series made me think about old home and had those typical little traits. That twelve years later from leaving England means as much as to me.
---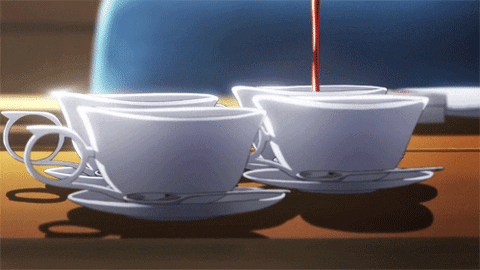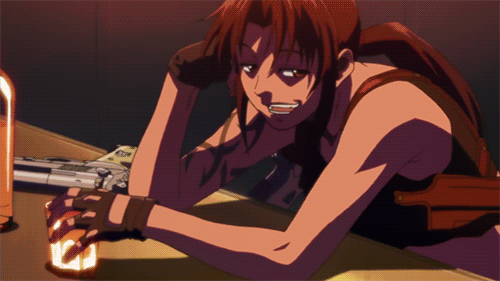 I need to try one of Irina drinking games from one of her anime reviews these holidays. Haha you should too. Best idea ever.
That's it. 
12 blog posts and videos done and dusted. 
Faints 
Sitting here thinking how did I manage this but won't lie that Im proud but looking at everyone else's post. Some that were much longer than some of mine. Honestly just wanted to get right to the point with these posts and not be methodical.

Now first thing to do is go on a read-a-thon of others 12 days of anime posts so if you see a swarm of comments. Probably will be me but I feel proud of not flopping out like last year. This has been really fun and can't wait to see other people's posts. But now…. 
IT'S TIME TO DRINK AND BE MERRY Wine and Cider in the fridge has my name all over it. 
You can check out all my 12 days of anime videos here 
That's if you don't feel like reading. all good. 
Here is the database again for all the bloggers who participated this year.
Nothing left for me to say but I wish all my amazing, brilliant, followers and blogger friends a BLOODY Merry Christmas. Yeh that's right bloody. There will be no Wednesday post this week but there will be a very special Friday feature look out for that. Believe me for the new year Lita has plans not revealing nothing yet but there good.
My Christmas were having a Aussie BBQ prawns, steak and english trifle to finish off with, plus all the merry drink.
I'll see you all in a few days or less !!! 
Love LitaKino xxx