Day 3 
I joined the sports club.
This was the year to be I dove into the craze that is sports anime even more. Last year when reaching 300 followers on the blog, decided to let you guys choose five anime. For me to watch and review, among those chosen. Haikyuu and Free the most brought up whenever you think of the sports genre.
The sports genre after seeing a few knows how to grasp it's viewers. It has this infectious, high energy that enwraps you to root for the rookie teams. To make it to the top. One that had me enwrapped and still does is Haikyuu still love it as much as i did when first viewing. It's a given for basic sports genre plots for a team starting out novice, having their knock back. Then come out in blazing glory.
Haikyuu was no different in this aspect but experiencing with novice Karasuno team is one, gladly would relive every time. Prime focus of the series is Hinata all he dreams in being like a famous player 'Little Giant'.  A player known for overcoming his weakness of being short, Hinata relates to this and wants to become just like him. Starting high school decided to join the volley ball club and team Karasuno is revived.

The thing I loved most about Haikyuu was not the main focus just on Karasuno team. It took the focus around the other teams they play, learning what makes them different from the others. It was so easy for me to feel invested this way in all of the teams, instead of just blending in the background. It made all the experience sweeter watching Karasuno climb up their path. Haikyuu made me scream at my screen if another team ticked me off. Haikyuu made me cry buckets… not puddles, buckets. Haikyuu had me in the palm of it's hands and still does. Haikyuu made me laugh till I dropped it's effortless, comedic flare.
Haikyuu's back bone is it's likeable characters, you learn about each individuality. Their goals, feelings just everything really. It has all the makings for being such a great sports series, as so many do.
I'd like to take this time to blame fellow blogger friends likeKatandNaja. Whom are apart of Owls group I work with. They are the worst influence to get you into Haikyuu and without fail every live stream we have for owls. The word 'Haikyuu' mentioned once.. it's hard to get back on topic. So thankyou guys.
Give me my season four already!!!! Us Haikyuu fans need it like right now…
---
Along side Haikyuu becoming too obsessed. First world problems. Free was next in line, swimming cuties ugh. Before watching all you ever heard was 'Fan service free' and nothing else worthy about the series. I'll tell you right now. Free is not just about hot bods, mean fan service is their but as a female, it's good service. A service that makes the "ooo" and "ahh" like an added bonus.
As the prime focus of Free being on Haru, Makoto, Nagisa forming a swim club with the addition of Rei. With a huge rift between Haru and Rin it creates tension among the boys and focuses on their friendship. Swimming part in the series is a small fraction as the bonds among the boys, swimming together and working through their issues. Is what stood out to me most.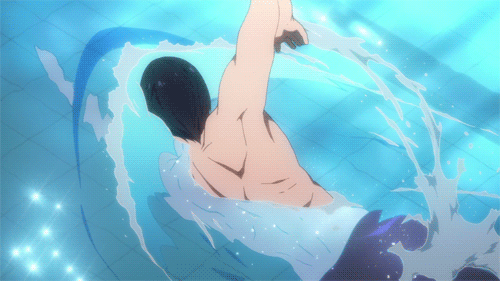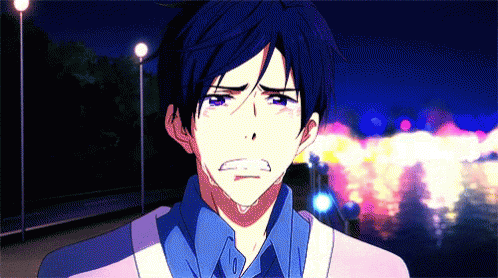 In Free I found unexpected personal connection in my love of swimming itself. Honestly all these gushing feelings came back to me as to how long it had been, since my last swim. Haru's love of swimming and nothing else mattering to him but that one thing. That moment was when I lost myself in the series and it's fun, light hearted nature. The main characters in Free are adorable to me, in how they interact with one another. Absolutely hilarious at points.
Thanks to Free most of the time now, I'm always listening to it's incredible OST soundtracks. Highlighted this standout in myeditorial piece, the mix tones in the music fits every scene perfectly. Something great to just chill out and write to, plus makes me think about swimming all the the while now. Free was a fun watch in general and think is penalised as nothing but fan service where it's not the case. Questionably aimed more to female audiences but it's a series you can have fun and loose yourself in. 
Kyoto Animation you impressed me with this different direction and I thankyou for were getting a Season 3 next year. Myself is ready. 
---
Hope you enjoyed my piece on some sports boys for day 3 12 days of anime. If you want to follow all the other bloggers participating in this click here for the spread sheet. Also can use the hash tag on #12DaysOfAnime on here and through twitter to find more posts.
Day 3 done and for Day 4 I'll be talking about a certain anime studio Any guesses? 
Comment below any thoughts you may have
I'll see you all tomorrow !!! 
LitaKino