Thought it was about time to respond to a billion tags, I've not got around to but Mel In Anime Land kindly tagged me. To talk about hotties in anime… well of course.

Feel like recently I've been in the need to relax a bit in a post honestly, this is just what I needed so thankyou Mel for tagging me in this. I'll be sure to tag some people at the end but any excuse to talk about characters you think are hot. But meaning behind hot doesn't mean for their body shape, their personalities also, something to remember. Being a girl you think it will be about body factor, not always just because I'm a girl you might be surprised in my choices.
The rules
Mention the name of the blog you were tagged by, as well as the creators of this game Realweegiemidget Reviews and Thoughts All Sorts to all blogs involved and including the picture above.

List five of your greatest hotties from TV and/or film, i.e. crushes/objects of your affection, including musicians or sports stars too.

Tell us how you were introduced to them and why you like them/what appeals.

Add some appealing pictures.

Tag seven bloggers for their Five Flaming Hotties.

Post the rules.

Time to get my fan girl on here a bit.
---

1. Noya (Haikyuu)
Haikyuu's star Libero Yu Nishinoya is a little pocket rocket. In volleyball Libero players are fundamental to any patch as they are not allowed to spike, block, or play at the net. Their pure purpose is to be on the defence and whenever there is a chance, connect the ball the spiker. Noya created memorable chances for his team Karasuno that edged them closer to victory, if things seemed leaving their grasp. One memorable moment that will never leave my memory is from season one episode eighteen. Aashi teams star spiker he fails to get the ball over Date Tech so called "Iron wall". The ball is about to the hit the ground which could have meant game over.
In one swift moment Noya extends his leg out to prevent the ball falling. The build up in that moment was just amazing to watch. Aashi and Noya have a close bond, Noya promised he would have Aashi back. As from a previous defeat Aashi has faced from Date tech's "Iron Wall" before, Aashi blames himself all from that time ago of his team loosing. Certainly Noya is someone you can reply on, when things seemed dim for the team. Noya's boisterous, high energy encourages the team's spirit. Noya is more than dependable for Karasuno and creates chances that seemed impossible.
But for the record dam that boy and his flexibility…
---

2.  Revy (Black Lagoon)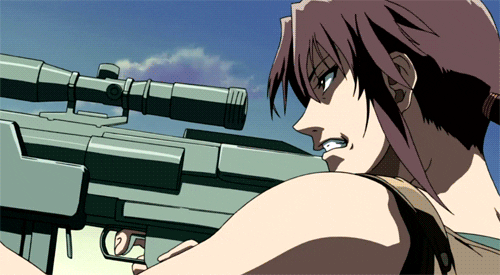 Loose canons are hot you know.
What… a girl on your list??? Told you some of my choices were surprising but for the record I'm straight. Bare with me. I've always thought Revy is hot like many fans of the action series Black lagoon. It's undeniable when Revy has a gun in her hand, she becomes a piece of work. priorly have cosplayed as her few years ago, felt great honestly to be her for a day, even painted that tattoo on my arm. Revy is a fierce-less, strong woman and wish I had some of that. Surprisingly her character was explored further learning she has her non tough moments, actually seeing she does care. Seeing this side of her made me like revy's character a whole lot more.

She's a holster of hotness ya know.
---

3. Matthew Macfadyen 

Did you know I have a massive weakness for period dramas?  One of my first period dramas ever saw classic Pride and prejudice starring kiera knightly and Matthew Macfadyen. The men is any period dramas I've watched know their way with words, capturing you. Matt playing stiff Mr Darcy did it so well, the scene pouring his feeling to Elizabeth had me grasped onto him from that moment. Matthew knows how to play those english, noble roles, another drama Little Dorrit   is another favourite loved seeing him in too.
Matthew was born to play english noble roles just does it so well, but really think it is the accent at the end of the day. If you have not seen pride or prejudice highly recommend you do, something so refreshing to watch plus classic, classic.
---

4. Syaoran (Tsubasa Chronicles)

Sorry Sakura. Syaoran is a object of my affection. Syaoran has always been a anime male favourite of mine since watching older him in Tsubasa Chronicle. Does this sound weird if I say his kind and innocent nature about him is hot….? Syaoran by nature is a very selfless, giving up the memories he has with Sakura to the time witch in order to search for her feathers. As her feathers are Sakura memories which get scattered across time. Syaoran is what you would call a pure soul and is what love most about him, he did anything for Sakura though it was painful enough for him of her not remembering him while on the journey.
So Syaoran most out of this list is the one where his personality is what I find hot?
---

5. Shouya Ishida (A Silent Voice)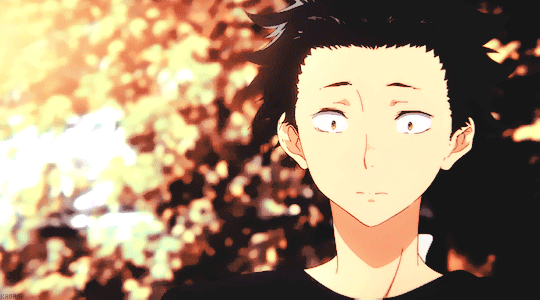 I might be questioned in this choice but Shouya plain and simple just find hot. While feel like I've mentioned a silent voice a billion times on my blog, well here's some. haha. Apart from Shouya being hot, his character is precious to me, while going to see a silent a voice. The whole time just wanted to hug him, it doesn't matter from his past mistakes of bullying shoka and others. Did I find it made me not like his character even when Shouya wants to make a mends before that saw, he had this sweet nature about him.
Shouya represents for me all the imperfections we can have about ourselves and embracing it all in the end. Being honest about his true feelings is a deep moment for Shouya. His honesty made me start crushing on Shouya and from their just see as a total hottie. Someone I would date let's be frank.
---

This was a intense post and so dam hard to choose out of many find to be hot. This was a lot of fun and now time to tag some people:
Shoujo Thoughts
Jon Spencer Reviews
Mistress Of Yaoi 
Derek Lyons
Lethargic Ramblings 
OG Man
Videogamep
 Tell me your flaming hotties tagged people I expect it. 
and have fun with it 
Time to go cool off.. *blows fan on self*
I'll see you all in the next post!! 
LitaKino