What… another collaboration and a convention all about Sailor Jupiter *GASP* 
Could it be so? 
I wish… but were here to talk at what would I love at my own convention

There's nothing more exciting than letting out your inner ani fan girl for guys or girls, running around in your environment. That maybe only comes out a few times a year where you can scream, yell, shout… okay maybe nobody does that..? But if you do props to you. Getting to spread your love of the anime fandom. Conventions are to me one of the greatest ways to let your love for not just anime but pop culture. But recently was approached the question What would my dream convention be like?
---

Location, Location, Location
Since moving to the great aussie land feel it's only fitting that would love the convention to be held here. Give people an excuse to come see the great aussie land. I've not been around much of Australia yet accept Melbourne where I attended Melbourne Supanova in 2014 which was a great experience to seeing how other conventions are in the other states. Melbourne Supanova grounds were huge, plenty of room outside for people to mingle, talk , take photos. While inside stalls were easy to find though still felt cramped with all the people, but the faculties themselves at the grounds are big enough.
So my convention would not mind at Melbourne show grounds or from my local convention where I've attended the same convention, the last few years. My local convention centre is another, spacious building it's great for photographers who like taking pictures of cosplayer. It has a interesting layout the building but has all the rooms and spaces for what you'll typically find at a convention. Either location would be great as long somewhere to hold it as, what is important to me about conventions is the people who are attending. Cosplayers, guests, etc.
---

The Focus Of My Convention 
"Freedom" is an important word and is how I'd want people to feel attending my convention. Following picture above me as Erza and my friend as a Neko, this picture is a fond memory. At the time everyone was waiting for the end of auction, during this time there was a great atmosphere all around, people being silly and enjoying one another's company. It was an amazing time this moment, something never forgotten. My convention would explore the freedom in all pop culture medium anime, manga, video games, k pop, marvel, comics and much more.
These are some of the activities, events, things that would be there and happen:
– Anime and Kpop Karaoke
– Whole room dedicated to Gaming, different consoles, Wii, PS4
– Manga and Comics Nook – Place for people to go read provided manga and comics, to just chill out
– Anime movie showing every night of the convention
– 4 day convention
– "Fix Me Cosplay" stall where you'll find all the craft thing to fix apart of your cosplay (Much needed to have one of these kinds of stalls)
– Blogger Afternoon Seminar and High Tea 
– Crunchy Roll And Madman Panel 
Feel like could list so much more but those are some ideas for conventions be nice to see for the future, Especially having a convention be four days instead of three like some American ones.

---

People And Guests To Meet
A big part of my convention focus would be bloggers as youtube conventions are a thing but nothing for bloggers. I'd block of a whole room for just blogger people to mingle, my desire to meet any of my fellow blogger friends I've made. Meeting any blogger people would be amazing, always had this idea to hold a special seminar for bloggers. Where they would introduce themselves, as a way to least to get to know one another. Be like a blogger exchange, right afterwards hold special high tea for you all. People forget I'm english. So if my convention could evoke the message that bloggers are a central part of it, give bloggers the spotlight for once. However I do it they'll come to the aussie land impossible to resit.
Though bloggers being a central focus would love to meet some geeky you tubers as well. All would be welcome.
Hmm now as for who would love to attend my convention, celebrities etc:

Crunchyroll company have made a name for themselves worldwide and would be nice to show them some aussie hospitality. A crunchyroll and madman panel would be a interesting, exciting thing giveaways, trivia. This is something would love to see happen one day.
---
Luci Christian
First time I heard her was in Full Metal Panic, as Kaname chidori which the series has become a favourite and so has Luci. She's been in so many other series that I love, just think she's amazing and would get her to sign my full metal panic boxset. Then I could die half happy, the other would be attending her own panel.
---

Chris Hemsworth
Thor is my favourite among all the Marvel greatness nothing more to say really.
lol.
---

Wonder Gal Gadot
Gal blew me away her as wonder woman must have her at the convention. Give miss wonder the spotlight. 
---

Manga Author Inio Asano
Have become a quick lover of this man's work and just would love to know of his personal experiences. That influenced his great works such as Girl on the shore, Solanin
---

Girls Generation
We need the Kpop factor and Girls generation group's songs always end on repeat and personal band would love to see live. Noone can argue this sorry folks.
---

Again… this could have turned into a whole list as their is so many guest wise would love to attend. But above are some personal ones. But if any anime companies like Crunchy roll came over, do a collaboration with Australian distributor Madman. Man that be awesome, widen the friendship ties give us access anime's Australia hasn't been able to license yet. Your welcome anytime Sentai Filmworks, Manga company Sevens Seas Entertainments.
My Choice Of What To Wear/Cosplay
*looks among my long character list from the last growing years*
Eternal Time!!
Eternal version of Sailor Jupiter though not official really but this has been a long desired one to do. I would be my blogger or youtuber persona self if I didn't do my waifu, people need to be able to recognise me. I'd add massive wings and make a handmade staff so then I'll become Queen Eternal Lita.
No secret here gotta do the waifu.
---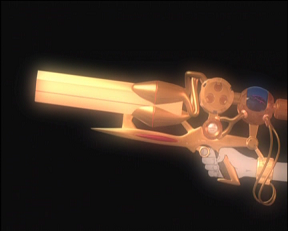 Gender Bend Time 
Hold the phone gender bend. Kaze would be my first one ever and have desired to make his Magun for a long……….long time. Kaze's got the mysterious factor, I'd like to be that and walk around with this cool gun for a whole day at the con.
---
This could have been so much longer, but last post I did was very long. You can use Evenbrite to create your own event , that's pretty cool.
My wish for conventions for the future would be for companies mentioned to collaborate more. Attend overseas conventions so start off with Australia *Wink*
My friends down below would love to know what would you like to see more of at conventions? What things could be better? What's not been done yet? Also would you attend Kino Con? Haha lol
My dream to attend a oversea convention is still very real. First one will be America look out !! 
Hope you guys enjoyed this post and I'll see you all in the next one!! 
LitaKino