First week of september blog a thon is done just three more to go…..

Time is going too fast but first week of my challenge is done. Need to thankyou all for the comments so far on my first lot of articles. I can tell you guys have been enjoying this, and it continues for another three weeks. If you missed out here is a round up on the first week of articles:

Blogger Collaboration With World Of Anime Girl
Listening To Your Own Judgement – Anime Hype
Lita's Top Five Female Purple Heads
More Gundam Talk Is Needed – Gundam 00 First Impressions
Shortest Anime Ive Ever Watched – Left A Unexpected Imprint
Loot Anime Crate That Get'd Me To Sub
Still no one near done writing honestly guys, took a little break this week but wasn't much. Filled with other life things to do but all of next week's set of articles are nearly all set which is good. Again thankyou for the support on this, I've been happy overall with the quality of my articles so far. But somewhere squeezed time to read some posts this week not a whole lot though.
Let's see who are the features this week?
---

Blogger Feature 

This blogger feature goes to someone I've known for a long while in the blogging community, Marth from Marth's Anime Blog. Marth a.k.a Martha I refer to *inside joke* but I have nothing but respect for Marth in his writing ability and consistency on his blog. Marth constantly keeps up with seasonal anime, on a daily basis producing anime episodic posts but you can also find, editorials, reviews. Marth created his blog as a way to practice and adapt his writing which is a honest thing to admit, it was one of the reasons I decided to follow his blog. So head on over to Marth's blog be amazed with his consistency and detailed approach to blogging. !! You won't regret it.
---
Remy wrote a truthful piece is being mindful for example as a blogger perspective. For yourself and others aware of your tastes, apperception etc towards anime. Admitting when something is not good, your true opinions, respecting other's views. Just being more aware in the truest sense. Highly recommend reading Remy's reminding piece.
---

The Simple Truth Ani – Creators Forget When Trying To Grow By Prattle 
Prattle is always thinking up new advice, this recent piece they wrote felt was great for new bloggers in particular. Getting noticed is hard enough but as bloggers we can get ourselves caught up and set the bar too high. This is what prattle expresses so recommend reading this as a refreshes for others.
---

What Do Yokai Eat In The Winter? By I Drink and Watch Anime 
This was such an interesting, detailed post to read about the history of Yokai and learning things I didn't know before highly recommend checking out.
---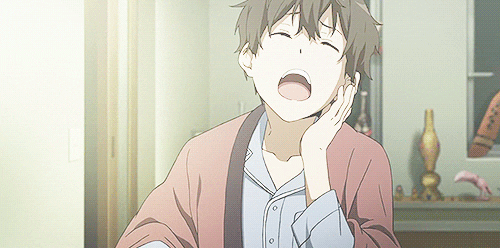 I am on the verge of bad tiredness writing this, it has been long, rainy, busy week. Sorry there aren't has many post features, time to read others posts has been slow this week. I'm making time over the weekend to go through back log, and current posts from fellow bloggers. Make sure you check out everyone in this post !! 
That's all I got for now….. 
I'll see you all tomorrow as September blog – a -thon continues !!
LitaKino