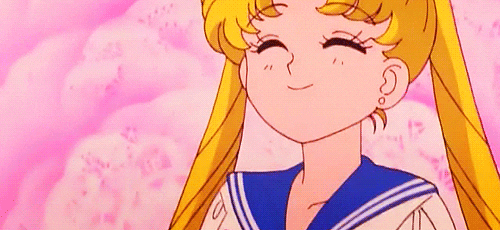 Here we are guys September begins !!! Im excited and seems you guys are as well XD
This month will kill my writing outlet, rest will be needed. 

Sorry for August being such a slow month blog wise, honestly it did irritate me that there were no posts. But had to keep telling myself all the work I've been doing would be worth it. Least for a whole month won't have to tell you guys what content will be upcoming. It's all a surprise. Almost forgot today is the first day of spring, which makes me excited for an aussie summer again. Lately I've been reading some really great posts, decided to turn into a post – a – rama. As per usual hope you find someone new to follow and content to read.
Who are my feature's for this week?
---

Confession of An Anime Blogger By Fujinsei
Arria is back in the blogging groove and wrote this very amusing post on what can go on, within a blogger's mind. Most of what she has wrote is very true and is just a hilarious read. Currently I'm working on a similar post to this month as inspiration from her. If you need a laugh this is it !!
---

6th Anniversary Review (Tenchi Universe) By Eclectic Dude's 
I wanted to congratulate Warren for his six year blog anniversary that's amazing. Hope I am still blogging for that long by then. Warren decided to review a Tenchi Universe a series he loves. This series is one I've wanted to see for the longest time. Warren does a great job giving back story about directors direction with the show and shows main aspects being a harem, comedic series. Definitely I'll get around to watching someday.. someday but if you are a 90's kid or like older series, check out Warren's review.
---

Ghost Hunt Review By Karandi 
Turns out me and Karandi really love the series Ghost hunt. Thoroughly enjoyed reading of what she thought about the series, in it's great characterisation and story telling. Karandi covered everything on basically how I feel about the show, so if you have not seen ghost hunt yet read Karandi's review to convince you to put it higher on your watch list.
---
Kaori Did Keep Her Promise To Kousei In The End By Neasiac
Honza who runs Neasiac's is a fairly new blog I've come across. There piece on their interpretation of the ending to Your Lie In April made me think. Your lie in april is a beautiful watch and Neasiac's post just made me think about how we interoperate certain anime. Recommend highly to give a read see if you think about the same as I did.
---

Complete Guide To The Fate Series By VideoGameP 
I remember watching the original fate stay night, still a favourite series of mine and to see how much it has grown as a franchise since then. All these spinoffs, make my head spin but no longer till reading this helpful guide on what spinoff came off from where. I love posts like this as it's great for franchises like Fate stay night, easily get lost in where your suppose to start. Definitely give this a read over !!
---

Having Unpopular Opinions Can Suck By Takuto's Anime Cafe 
Seems Taku has gotten his writing game back as he speaks personal thoughts overly attack Live action Ghost in a shell. Along side the unfairness of people who can't respect your opinion and crushed. It's a great personal post and recommend reading highly !!
---
Make sure to check out everyone from this week's Friday feature and hope you all have a grand weekend. Mine is consisting of work, more writing and fit in going swimming. I will do my best over this month to respond to comments and such. Im kind of excited about what I'll actually get done this month.
I'll see you all tomorrow with a mystery post !! 
Lita Kino