Welcome the third day 12 days of Anime.
I only watched a few new mecha shows this year but Gundam was a big winner watching Gundam Seed and Gundam Blooded Orphans.

Not knowing some years ago I watched Destiny where I should have watched Seed first left me with all of these unanswered questions. This year I got a mystery package you can read the post here, from my pen pal sending me remains of their anime collection onto to me. Was not expected and among of what she sent was the original box sets of seed and destiny, you can't imagine how ecstatic I was. Before I knew it within a few days I'd binge watched the whole of seed and second favorite watch of the year. I did do a review on seed you can read here  but was a amazing experience from watching Seed, it was everything I expected it would be.
First Gundam for me that dived deep into the grim of war fully, following the personal battles and affects emotionally had all the cast of characters and greed of human heart. I discuss all these things in my review, it was the first Gundam I had not got too lost in the plot. Most memorable moment from watching this series was Kira's friends and crew were about to be goners, Kira comes flying out of nowhere in his new freedom mecha. It was a heart stopping for me, everything about that tense moment was perfect, I remember pausing after to catch my breathe aha. About that moment was Kira's new direction and revelation he realized of what path he wished to take, the build up to this moment you'll realize the meaning behind it if you ever watch the series.
Gundam Seed very memorable moment from my friend sending her precious box set of it and binge watching it, highlight for me. Highly recommend checking out Seed if you are a mecha fan or are keen to give the genre a go.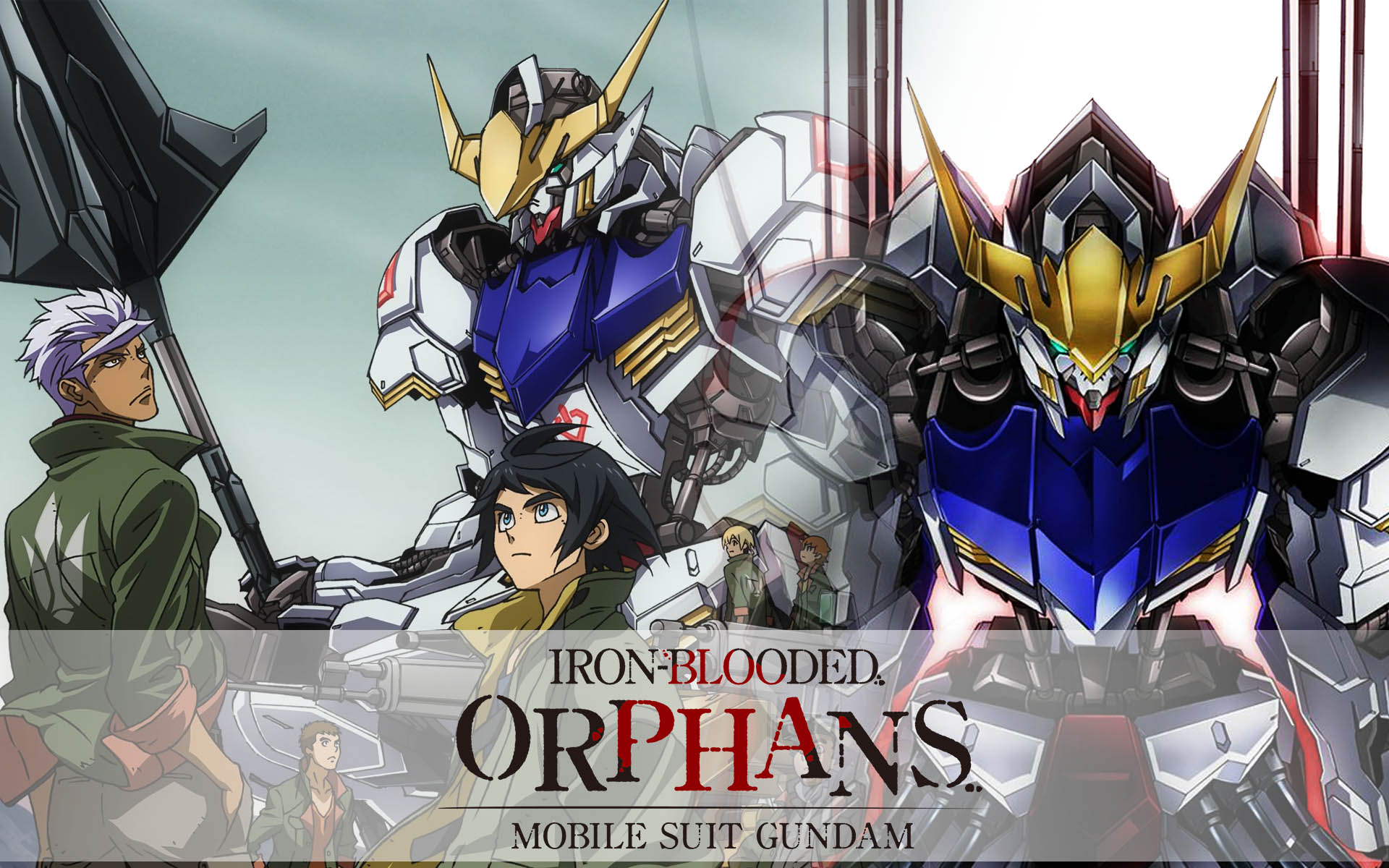 Sunrise keeps feeding my gundam addiction more and more with their 2015 series Iron – Blooded Orphans. Only a couple of months I finally binged watched season one, I was not sure how this gundam series would do but the interest in sky rocketed. Again my mind was surprised of the direction took in this gundam seed, group of special teenage soldiers rebelling against their superiors and making a name for themselves. All about them making their mark on the map and completing their first job escorting representative Kudeila safely. I have yet to write a full review on this show which I'll get around to next month but thoroughly loved this show.
Again like I experienced from Seed I had some heart stopping moments in this series, and paused on episode 24 I believe it was, getting my anxious breathe. Remember recording a video for twitter to calm my nerves of what was going to happen, no show has made me do that since I got twitter. It's warming and sorrowful to watch the trials these young boys go through and grasp their dream of making a mark for themselves. Gundam just knows how to pull the brakes on you for sure and it's what keeps me going back for more.
Iron – Blooded orphans I would strongly recommend more than Seed actually as a introduction into Gundam. I know someone who recently watched this series Pinky  a fellow blogger and they loved it here's their review on it.
If anyone has any gundam recommendations, comment them below I'm all ears !! you can never have enough gundam in your life. !!
I'll see you on Day 4 12 days of anime !
LitaKino