GREETINGS !!!
Time has flown people, I've been having the exciting Christmas jitters I've not felt like that for years now.
Christmas in Australia is always warm and sunny not something to get use to at all. I am here to bring you all a mini update as to what I have planned for end of year, been a while since I've done a post like this.
First thing I want to address is: 
This week I noticed I reached over 300 followers, holy carp, when did this occur so suddenly. It made me feel so happy to see this and I want to say BIG HELLO !! to the new followers on the Lita block. I feel like I am doing something right if I have made it this far with this blog, which as a blogger you never know what to expect. MASSIVE THANKYOUSSSSSSSSS to each person that has followed my blog whether from the beginning or you've just tuned in. Of course I'm going to do a celebratory something of sorts to mark this huge milestone for me but I have no clue what to do. So I'm going to let you guys help me decide comment down below any suggestions, Would you like me to do a live stream? Q + A post find out my hidden secrets, I create a anime poll of 3 or 5 anime to watch, you vote then I review them. What do you want Lita to do? !! Let me know down below !!
---

One important thing I announced on my youtube last month which I totally forgot to do on here is I am taking a hiatus break from video making. This has all been due my laptop I used to edit things, dying on me, so now I have to wait till December to buy a new laptop. I want to buy a new laptop in December because of the Christmas sales, I know I'll find something. Right now I am using my old laptop back when I was sixteen, haha I'm 25 now you might get the picture, it's beyond slow, but it works just slowly. I'm undecided still if youtube will be on my priority list when I get a new laptop, right now it's not high priority for me. But I still do live streams at the moment I'll always announce on here whenever I ever do one.
---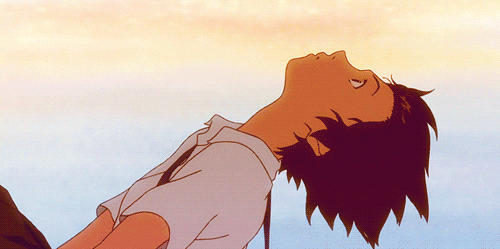 Towards end of year for me it's never usually overly busy but this year might be busier than the usual pace. I don't exactly have a posting schedule on here accept for Friday Features I seem to be good at sticking to, as it creeps to Christmas, I'll be posting at my leisure. But to give you guys something to look forward to here are some posts I have planned to write:
Good Morning Call (Japanese Drama) Thoughts
Why Should Give Munto Tv A Chance?
Has Anime Lost It Spark From The Old Days?
Monthly Favorites As Usual
How My Anime Tastes Have Changed
Lita's Male Favorites
I'll also be doing the 12 days of anime on my blog as I really wanted to do it last year on my youtube. So that will be fun for around Christmas and course I'll be doing some sort of  birthday haul as I'll be going crazy buying. You know Christmas sales are collectors prime time. I'm hoping from now till Christmas I'll be trying to complete some backlog anime and watch more Korean/Japanese Dramas. You will see some drama posts from now on added to this blog as I am completely in love with them, no other major changes will happen on the blog for now.
---
That is my update and all I wanted to say, things will be fairly chilled here till Christmas. If you guys wish to check out the podcast channel I run with another blogger animereviewgirl. We have a podcast coming up 6th November Click here.  It's been fun doing the cast with Shay and we try to do 2 a month so hope you can make it to this one were doing this Sunday.
Thank you again guys for 300 FOLLOWERS !!! I will continue to do the best I can and see how far this blog can go. !!
I'll see you all in the next post !! 
LitaKino