The dreaded one question every anime fan is asked which is next impossible to give one answer to: What is your favorite anime?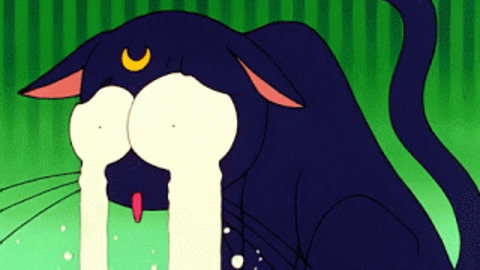 This discussion idea was inspired from Mechanial Anime Reviews post on why Scott chooses not to pick a anime favorite, click here to go read. After reading Scott post on this interesting topic, it made me really think about of how getting into anime, I'd have a new favorite every new anime I watched. I could just shoot out a answer within moments, at my age now not the case at all, it would be multiple answers. This question "What is your favorite anime?" is the hardest of all to answer. To the ones who can answer this within a heartbeat, have no uncertainty, I applaud you because on average for many anime fans it's not like that at all now.
I could not give you a number on how many anime's I love to this date and are eternal favorites. The idea to me now of whittling down my anime favorites in a top 10 list is next to impossible, too hard. Any lists I have done to date now, most of my choices have changed, not all though and can't make a list solidly pinning my anime favorites.  For every anime fan so many shows will affect them in different ways, having their own reasons for loving that show. The ones who can make top 25 or 50 lists of their favorite anime's of all time, that I can't even do now, for my one year blog celebration I started putting together a top 25 anime favorites. I never finished it, just couldn't realizing months later I may have a different tastes or or favorites by then, which is the case now.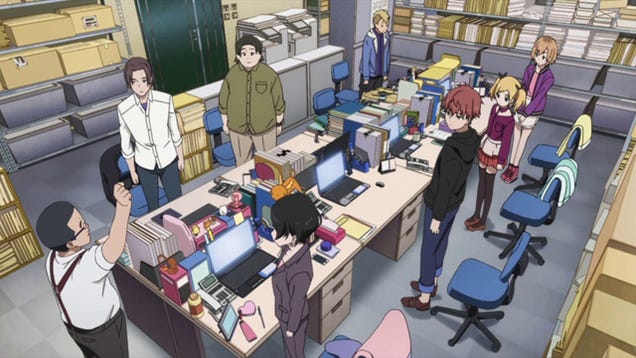 I can tell you right now for example from the summer season 2016 Amanchu easily became a dear favorite for me and new seasonal anime affects our ever- changing favorites. The anime industry is only going to continue to grow and seasonal anime adds more to the pile of shows to fall in love with, our favorites list just keep on growing. This post is not to pick on anyone's choices on their favorites or if someone is certain on a favorite series they have go crazy my dears. After reading Scott's post just became clear of how many favorites I have and the different ways they have moved me, effected me.
As well as a every changing industry, seasonal anime in the mix another valid point Scott made was of when fans revisit anime favorites from way back. Watching anime favorites that used to be big favorites in their child or teen hood, re – watching once favorites you may not feel the same about them. One big favorite I had in my teens was the anime elemental gelade, re-watched back then over ten times, last year I revisited this series and realized I wasn't as in love with it as I was back then. I still like the show just it's not a huge favorite to me these days. I'm not saying it's like this for every fan out their long time favorites, at a older age they're not a stand out anymore. People tastes are always forever changing or for some they don't.

For any anime fan I am sure you have experienced the ignorance of idiotic people who hate your top ten favorite anime because it didn't have Full Metal Alchemist in it. This is a major pet peeve for me, seriously, god what right do they have to contradict your choices. Those idiotic people, their tastes might be even lamer than you, I've been hit in the face with why some of many anime favorites are older choices. I shouldn't have to spell out to those individuals, people's favorites list will not cater to your ideal likes of anime and whatever their favorites are, you don't need to be asses about it. Don't let those people stomp over your choices, I'm sure most of you don't but still bet their lists are narrowed to the most popular anime's is very likely.
Oh seems I vented some hidden frustration but sometimes it can make a whole lot of difference. Honestly for how I will do my lists or favorites will be taken in a more fair approach and I wish to address deeply of how every single favorite I have affected me. Writing a whole anime review would not be able to cover my personal, feelings of the show, seems I have a new idea for a entire new blog series.
---
I wanted to thank Scott for the inspiration for this post and affected me in a deep way, hope you enjoyed this discussion post regardless of what my thoughts were on this topic. 
Please comment below your thoughts about this topic !~~!
Would love to hear your thoughts !! 

I'll see you all in the next post !!
LitaKino