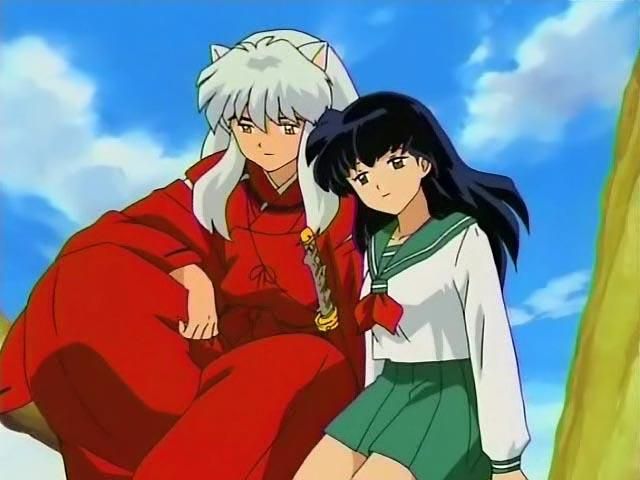 So from my first poem post, I got some good feedback and seems people would like to see more of this so looks like this will be a on going segment. Back in my teens writing poetry was really enjoyable and on the occasion I would write some about anime's I loved. Inuyasha was a big part of my anime beginnings being one of the first five I ever watched, my love for Kagome and Inuyasha was a lot. The following poem at the time writing I wanted to express the difficult bond they shared between a demon and a mortal of being together.
Mortal + Demon
The sacred tree knows
She's coming
The well covered in groping vines
Connects two worlds that unlikely will come together
In this Fedual era
A half demon shares a precious bond
Timeless
Travelling together across unknown lands
Brings danger each day
Giving up is no option
Their hearts keep fighting on
Wielding a blade that protects
Thrives on strong will
That gleaming hope is always given
By her single sunshine smile
The mad arguments
That can become uncontrollable between
One another
The demon still desires her beside him
She craves to be his strength
In any time of desperation
Demon and mortal, together
Will break the essence of this boundary bond
---
Hope you enjoyed this Inuyasha inspired poem and if anyone has any requests for anime poems. I would be more than happy to put my creativity to use !!!
I'll see you all in the next post !!!
LitaKino