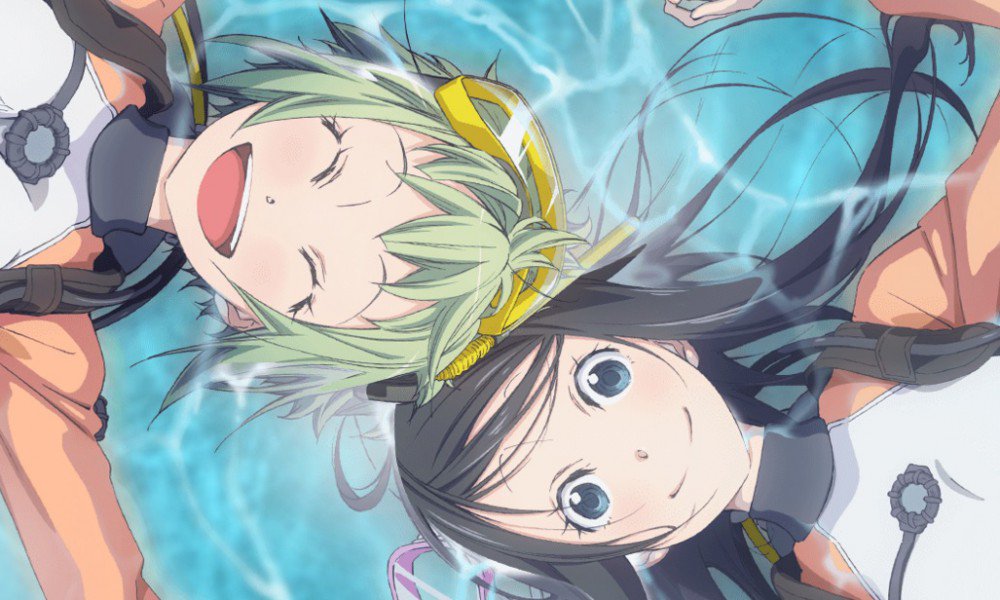 Have I returned to the seasonal scene FINALLY !!
Well better late then never they always say, as it has been a long long time since I have done anything seasonal. If anyone remembers from way back, saying I couldn't do it anymore but that was all due to crap internet, though that has all changed now WOHOOOO !!

The summer season 2016 has been just blossoming and is one of the best seasonal I've seen just explode. It's been so nice to see fellow friends excited over this season as there was much variety, seems sports anime has come out shining. On a whim I decided to check out some shows, though at this point I have only seen 3 which the other two shows I'll be doing impressions on too. But the one I'll be discussing in this post was one I was most, most excited for.

Futuba moves to a seaside town starting a new life where she meets optimistic Hikari who loves the ocean and her hobby of diving. When these girls meet they both end up joining the diving club together and their friendship only blooms.
AMANCHU….. I have a million and one words to describes this show but for now I'll go with Serene. Few years ago I was never a fan of the slice of life genre, I was a judgmental idiot thinking it was just boring plot lines and always so slow. Still now I have not seen a lot of slice of life shows but my opinion of it has completely changed, I respect this genre highly. Amanchu reminded me of how much I had come to respect the genre itself. Even though I was so excited to watch this series, still was worried I would get bored and not like it.
All that worrying was for nothing after the first two episodes, I felt so happy, it was a different kind of happy feeling, I can't really explain it. The show is nothing overly fascinating, following the relationship and school life of these girls but there is so much free – spirit with this series, it leaves a Serene feeling imprint on you.

It was very unexpected of how much I ended up laughing at this series so far, that is mostly all to the incredibly, hilarious faces of Futuba and Hikari. For best expressions goes to Hikari, these comedic faces I felt added to the humor well .

I don't know how I ended up loving these girls so much, they are just so lovable. Even though Futuba's personality is very shy and quiet, seeing her face light up, learning or experiencing new thing is too cute for words. Hikari's encouragement towards Futuba really makes Futuba's character blossom out every episode, Hikari's character I love everything about also. I find myself easily relating to Hikari in many ways, the love of the ocean and her quirky, out there personality. Watching these girls friendship only grow is so endearing to watch and their optimistic approach to every opportunity that comes their way.
J.C Staff you continue to remind me of why I love you as the visually, serene aquatic scenes are like heaven to me. I love anything to do with water, ocean, go to the beach and after Nagi no Asukara did I not think I would find that soothing, aquatic feeling again. The perception of two girls friendship surrounding the love of the sea is captivating, the fun, lively animation just adds to the affect more, is what I love most about this anime. The simplicity of this anime is astounding but done in such a soothing way, leaving viewers feeling relaxed and happily sound.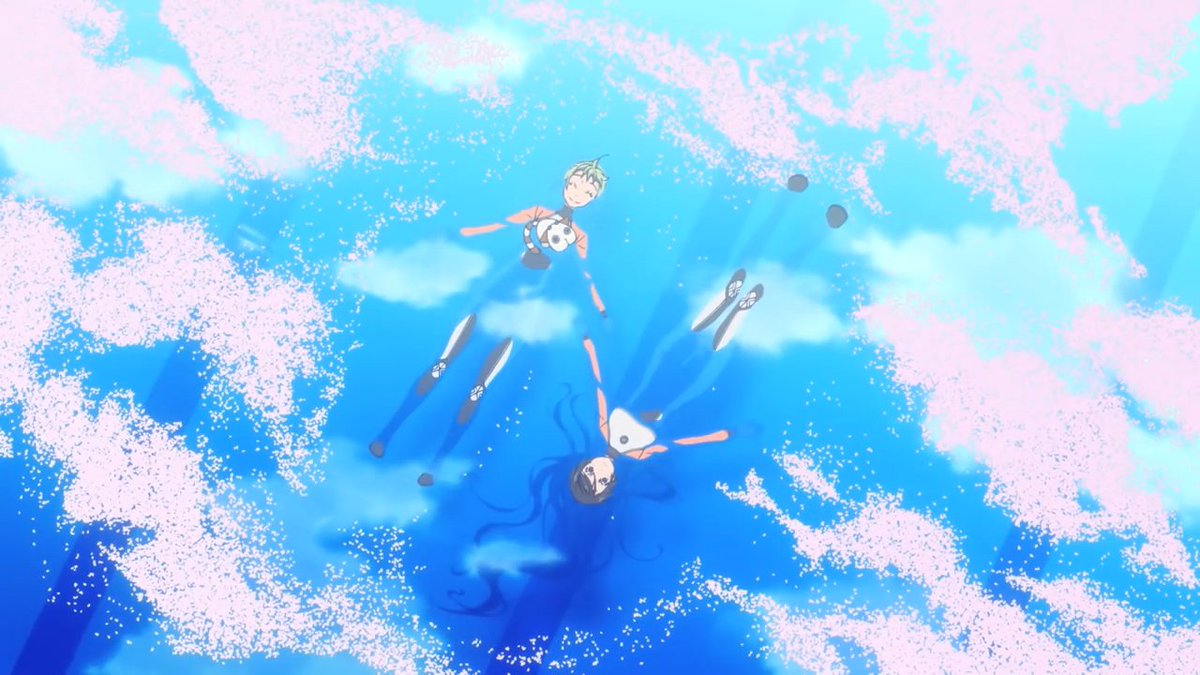 Amanchu had already won me over with reading the plot, ocean, diving sold. For how such a simple plot is able to captivate it's viewers with it's serene aquatic visuals, light humor and fun cast of characters. If you are not watching this show, then I HIGHLY suggest you do, particularly if your feeling stressed or need to zone out, as this what this series has done for me. My respect for the slice of life genre has sky rocketed and made me want to check out more slice of life.
---
AHHHH first seasonal impression I've done in a long time, feels good.
Please comment below if your watching Amanchu and your thoughts on the series. 
Next two seasonal impressions are coming this week, give Lita time !!! 
I'll see you in the next post!!:D 
LitaKino